(Last Updated On: 26th August 2021)
In this tutorial, we are gonna a downgrade iOS 15 back to iOS 14. This will work with the iOS 15 beta (Beta1, Beta 2, Beta 3) running Devices.
Is iOS 15 or 15 betas are not stable? Your favorite apps are won't open? have you feeling gut-wrenching? It's time to go back to iOS 14.
This tutorial works on any iOS device including apple's latest released iPhone 12 Pro Max. And also you can do a downgrade process with keeping your personal data. To do the downgrade process you must need to be fulfilled the following requirements. because there's no way to do the downgrade process directly on the device.
Requirements:
iOS 15 or its beta running iPhone/iPad.
Computer – Mac or Windows.
Download the latest version of iOS 14.
The process: After downloading the possible iOS 14 beta version, we are going to take a backup of our iPhone/iPad then make some code-level changes and do the restoration process. After pulling the previous recovery into iPhone/iPad.
first and foremost you need to do small two things on you
Go into iPhone settings > at the top you can find your iCloud account tap on it and go to the "Find My" section and turn off "Find My iPhone".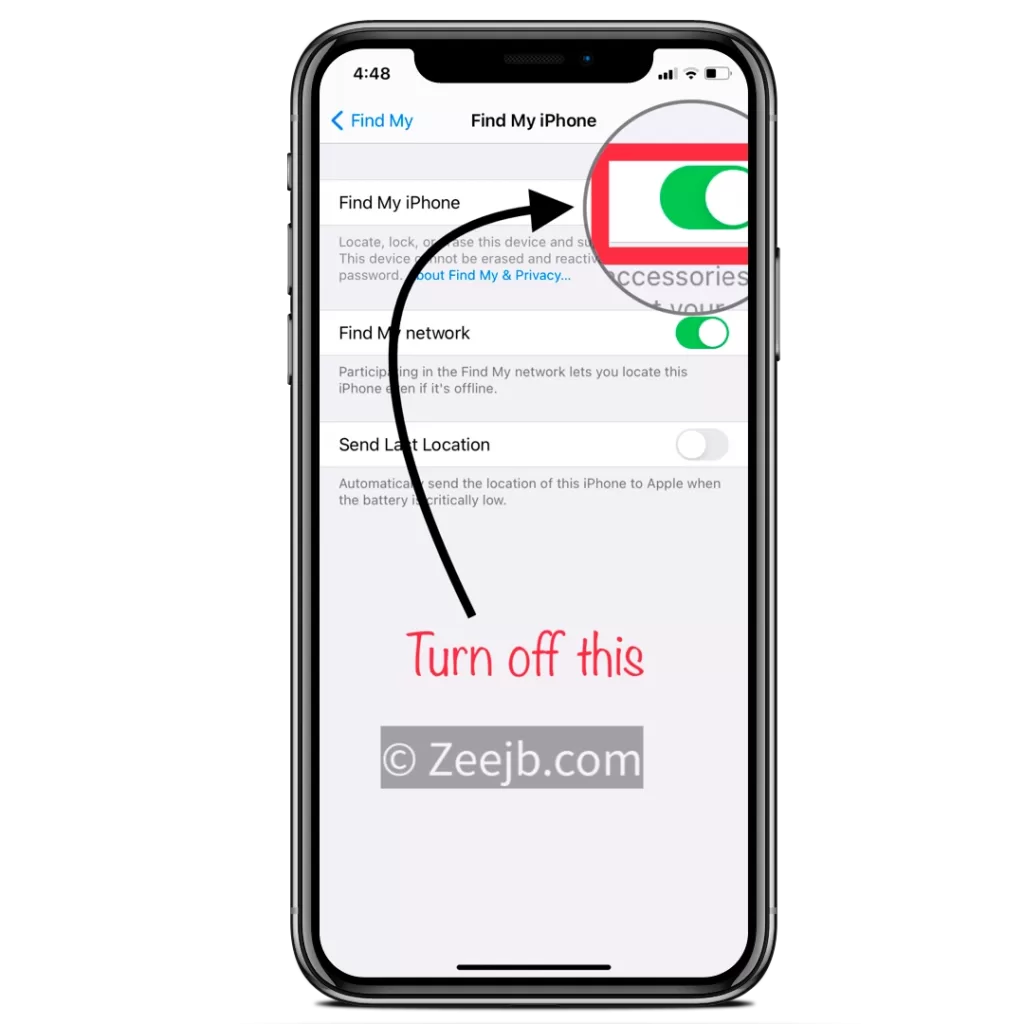 Then navigate back to the Settings app and Go to General > Select VPN & Device Management and uninstall or remove the iOS 15 beta profile. Then connect your iPhone/iPad to Mac or Windows PC via a lightning cable.
When you plug it in Trust the connection on the iOS device, If you are MAC user open the finder and navigate to iPhone, and press the Trust button, if you are a Windows user go to iTunes and trust it.
After iPhone/iPad is connected to the PC follow the below guide to continue the restoration process.
Downgrade iOS 15 in to iOS 14
Step 1: Open an internet browser and go to the following link, then select your iPhone/iPad model and get the latest iOS 14 version. (Highlighted in green)
Step 2: while downloading iOS 14 or its beta, you can backing up your iDevice.( If you need your personal data and other stuff)
To get a backup of your iPhone/iPad open finder and find iTunes, open it and navigate the below pane then backing up your device data. if you are a windows user, also you can do the same thing with iTunes or 3Utool.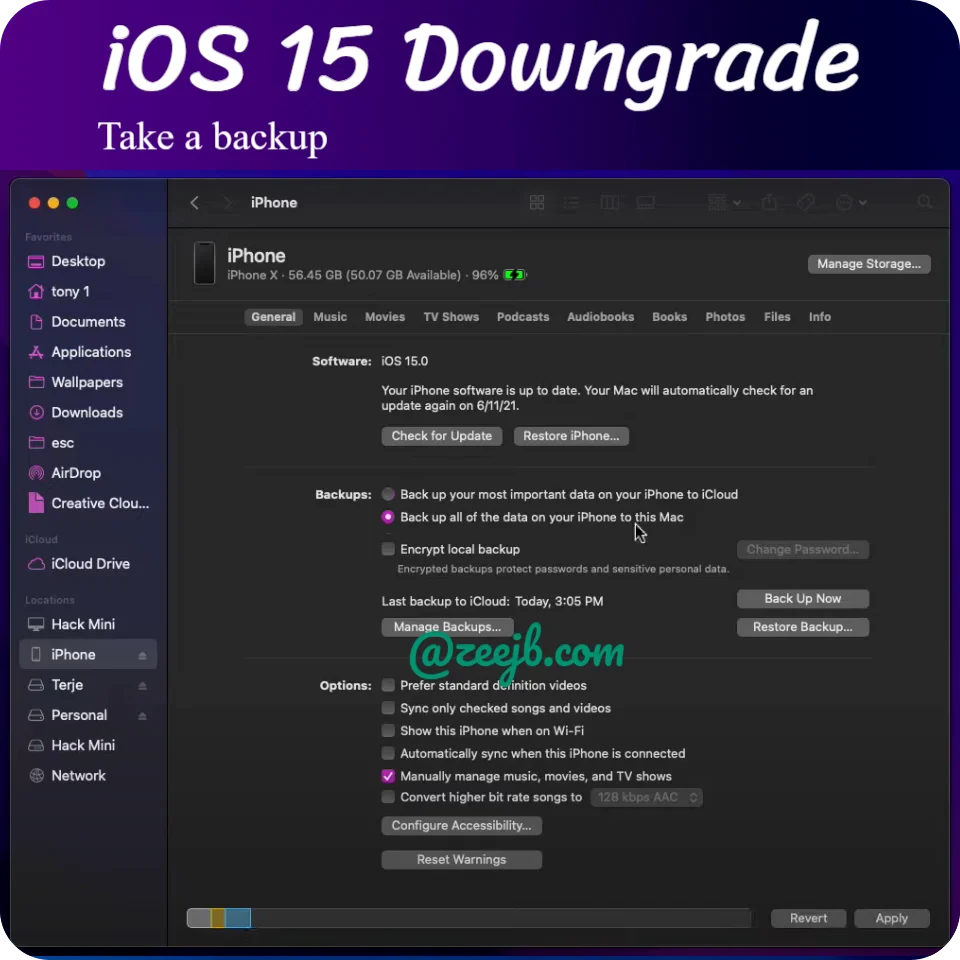 Step 3: After taking a backup, we need to modify the backup to process restro. To do that click on the manage backup button (shown on the above image).
Select the backup and right-click and select "Show In Finder" – it will show the backup folder, Open it and find "info.plist" open it in a text editor/Xcode.
Step 4: After opened the "info.plist" in text editor, navigate "<key>Product version</key>" line, below to that line there has a string value "<string>15</string>" change it to "<string>14</string>"
If you are windows user, Go into iTunes and trust the connection, after press Windows key + R and type %appdate% then press ok button. Then navigate in to apple computer > Mobilesync > backup. then find the latest backup file you did.
Open it an go to Info file and open that file in text editor. Then scroll down and find the <key>Product version</key> then change iOS 15 in to iOS 14.
Step 5: Click on the option button MAC/ shift in windows, then click restro button. then navigate your iPhone restoration software file previously we downloaded.
Step 6: Then click on open button and press Restroe. this will take a bit more time, to complete restroation iOS 14 Blank image.
Step 7: Congratulations now you are done the restoration process successfully.
Now go and check what is your current iOS version is – Go to settings, General , General then see Software version should iOS 14.6 or later.
Then if you need your previous personal data- photos, contacts and other stuffs, plug your iPhone/iPad in to your pc then open iTunes and restro to backup, previously that we modified.
Thanks for Reading everyone! Much Love… ❤️