(Last Updated On: 11th September 2021)
In a spark of optimism for the jailbreak community, the Odyssey Team seems to be getting a head start with respect to investing in the future of jailbreaking. Coolstar, the leading developer of the Odyssey team, took to the Sileo / Taurine / Odyssey Discord channel this week to share photographs of a customized iPod Touch used for Jailbreak-related research on iOS 15.
As shown, The iPod Touch in question has been laser engraved with the text "Odyssey Team,"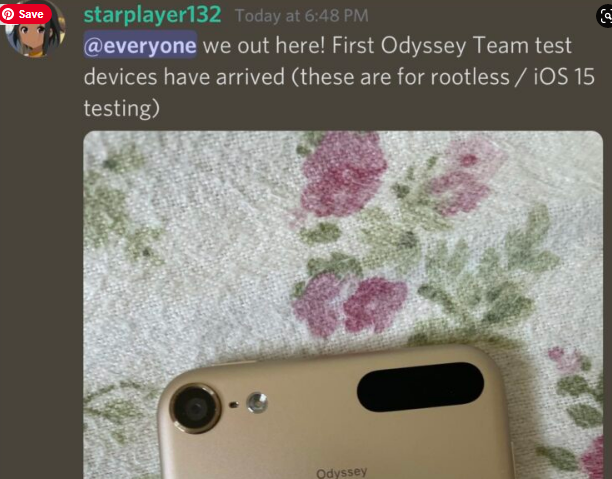 The Odyssey team is behind most of the modern jailbreaks, including taurine for iOS and iPadOS 14.0-14.3. Currently, there is no common jailbreak for all devices running iOS and iPad 14.4-14.7.1, and it remains to be seen if it will work. Checkra1n Jailbreak can jailbreak iOS and iPad 14.4-14.7.1, but only on a limited set of devices consisting of Apple's A7-A11 chips due to hardware-based CheckM8 bootloader exploitation.
It's a fairly regular practice for jailbreak teams to stock up on test devices ahead of an anticipated major software update. Having the means to test potential exploits and develop jailbreaks on many versions of iOS is a helpful advantage.