(Last Updated On: 26th August 2023)
Here is everything you need to know about Checkra1n Jailbreak, how to install checkra1n jailbreak on the latest iOS 14.8.1, 14.8, 14.7.1, 14.6, 14.5, 14.4, 14.3, 14.1, 14.2 & iOS 14, Checkra1n Jailbreak for Mac, Windows, and LINUX.
Checkra1n semi-untethered and checkra1n virtual jailbreak tools support iOS 16.3 to iOS 12. The semi-untethered version only supports iOS 12 to iOS 14.8, and it is not yet supported for iOS 16.3.
New: checkra1n V0.12.4 is compatible with iOS 14 – iOS 14.8/14.8.1, iOS 14.7, 14.7.1 Beta running devices, and Apple's T2 chip devices, Including M1 Macs.
Latest Updates – Checkra1n jailbreak :
Checkra1n is now compatible with iOS 14.8/14.8.1, confirmed by t0mi.
Learn More: How to Jailbreak iOS 14.8/14.8.1
Checkra1n Latest Release:
Checkra1n Jailbreak v 0.12.4 was released with the following changes:
=>> Hotfix for A9X devices, which could not boot on 14.5 at all with 0.12.3
=>> Fix package dependency issues on the deb repo
Notes:
A11 devices on iOS 14.0 and above require removing the passcode and enabling "Skip A11 BPR check" in the options. This is not recommended, but it's there.
If you have updated your iOS version please visit iOS 15.1 / iOS 15.2 beta / iOS 15.3 /iOS 15.4 Jailbreak guide.
Download Checkra1n Jailbreak:
All Downloads:
Find out More Changes about v 0.12.4
What Is Checkra1n Jailbreak?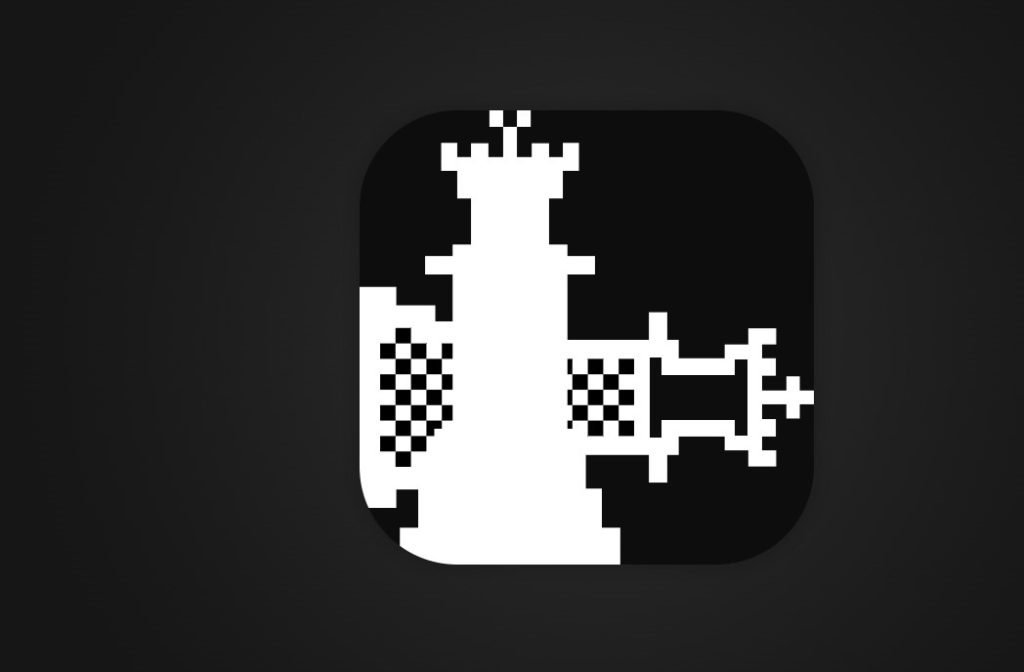 The Checkra1n jailbreak is a permanent jailbreak tool released for all A5 – A11 iPhones, iPads, and iPods. It is supported for iOS 12.3 to Apple's latest released iOS 14.4 (iOS 17 – Unofficially). The Checkra1n team updated their tool adding support for iOS 14 – iOS 14.8.1 Jailbreak officially.
If you have a Mac, Windows, or Linux PC(computer) you can easily use this tool to jailbreak your iPhone or iPad.
Checkra1n installation,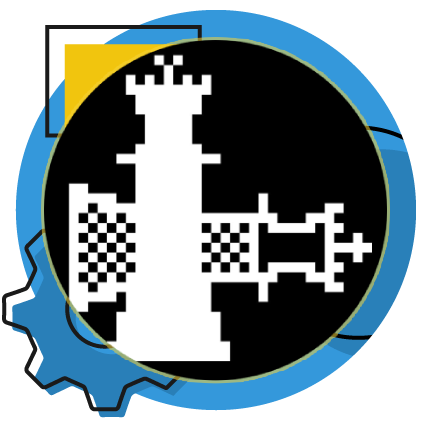 Checkra1n Jailbreak for MAC users
The new CheckRa1n Beta 0.12.4 officially added support for iOS 14, iOS 14.1, iOS 14.2, iOS 14.3, iOS 13.4 and iOS 13.4.1 Jailbreak.
Step Guide
Download the Checkrain tool with the below button.
Step #2: Open the checkra1. DMG file
Step #3: Move checkra1n to the Application folder
Step#4: Open checkra1 app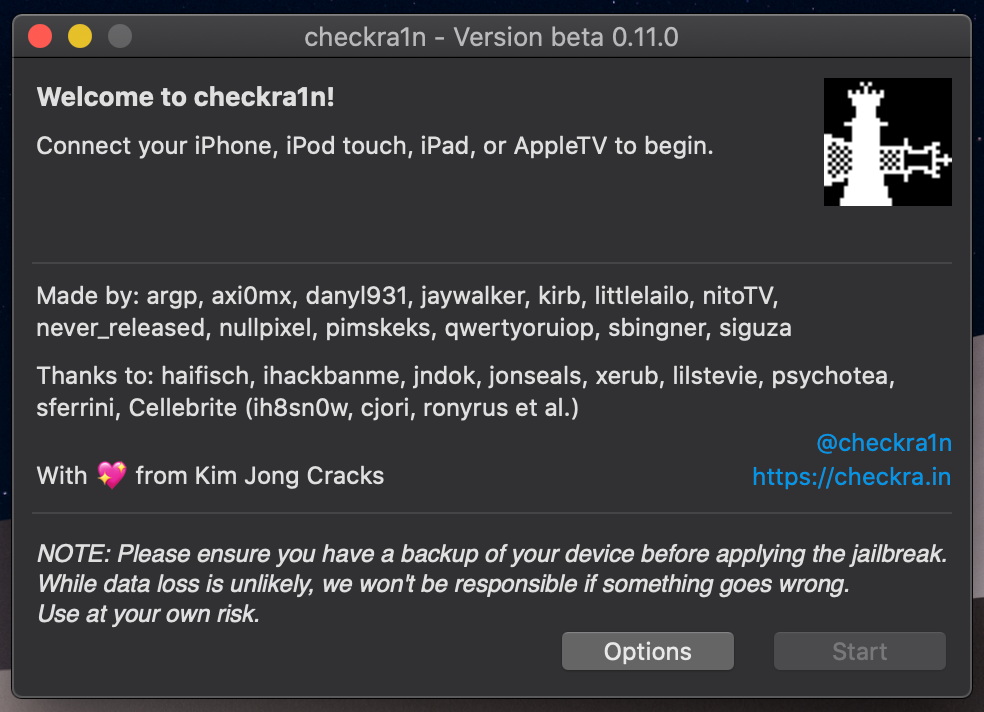 Step #5: Connect your iPhone, iPad, iPod Touch, or Apple TV to start the process
Step #6: Press Start Button & Follow on-screen guide
Step #7: It will restart your device automatically
Step#8: Open installed checkra1n loader from your Home Screen
Step #9: Hit on the Install Cydia button
Checkra1n Jailbreak for Windows and LINUX
checkra1n for Linux is now available. Now you can install checkra1n jailbreak on iOS 14 iOS, 14.1- iOS 14.2, iOS 13, iOS 12, using Linux computers. new version- checkra1n 0.12.4 beta
| | |
| --- | --- |
| Download for Linux (CLI, x86_64) | Get |
| Download for Linux (CLI, arm) | Get |
| Download for Linux (CLI, arm64) | Get |
| Download for Linux (CLI, i486) | Get |
More links about checkra1n jailbreak:
Checkra1n Jailbreak For Windows, LINUX, and Mac guide
There is another new Checkra1n Jailbreak Windows Installation tool released by OxFoxlet –bootra1n Live CD, to install checkra1n Jailbreak with straightforward steps.

ra1nUSB – Install checkra1n Jailbreak Without MAC (Updated)
Ra1nUSB is the unofficial solution for install checkra1n jailbreak on windows running AMD or Intel Computer.
No need for macOS, no MacBook, no iMac, all you need is a USB stick. Ra1nUSB is faster than Hackintosh.
checkra1n jailbreak windows installation with the bootra1n.
If you would like to install checkra1n jailbreak with the Bootra1n installation tool, please refer to this checkra1n jailbreak windows installation with the bootra1n tutorial.
Checkra1n Jailbreak Supported iOS Versions
iOS version compatibility:
iOS 12.3, iOS 12.3.1, iOS 12.4, iOS 12.4.1
iOS-13, iOS 13.1.1, iOS 13.1.2, iOS 13.1.3
iOS13.2, iOS 13.2.2, iOS 13.2.3
iOS13.3, iOS 13.3.1
iOS13.4, iOS 13.4.1
iOS13.5, iOS 13.5.1, iOS 13.5.5 Beta 1
iOS13.6, iOS 13.6.1, iOS 13.7
iOS 14, iOS 14.1, iOS 14.2
iOS 14.3, iOS 14.4, iOS 14.5, iOS 14.6, iOS 14.7, iOS 14.8 & future versions.
*Note- Checkra1n Jailbreak support for iOS 12.0 – 14.4 versions officially. Uncover online Jailbreak support to iOS 11- iOS 14.3 versions.
Read More: Unc0ver/Rootless jailbreak
Checkra1n Jailbreak Supported Devices(compatibility)
All A6 to A11 Devices are compatible with Checkra1
Apple TV 4 and 4K
iBridge T2
iPhone 5C , iPhone 5S
iPhone6 , iPhone 6+ , iPhone 6S , iPhone 6S+
iPhone SE, iPhone 7, iPhone 7+
iPhone8 / iPhone 8+, iPhone X
iPad2 , iPad Mini (1st gen), iPad (3rd gen), iPad (4th gen),
iPad mini 4, iPad Air, iPad Pro (12.9 in), iPad Pro (9.7 in)
iPadPro (10.5 in), iPad 6G, iPad 7G
Unsupported Devices:
iPhone 11 Pro, iPhone 11, iPhone 11 Pro Max
iPhone XR, iPhone XS Max, iPhone XS, iPhone XS Max
These are the devices that will initially support iOS 14:
iPhone 6s, 6s Plus, and SE
iPad 5th generation
iPadAir 2
iPad-mini 4
iPad Pro 1st generation
Apple TV 4 and 4K
iBridge T2
Devices that we hope will be supported in the coming weeks:
iPhone 7 and 7 Plus
iPad 6th and 7th generation
iPod touch 7
iPad Pro 2nd generation
Devices that will be addressed in a future statement:
Checkra1n for Apple TV jailbreak
Checkrain can also jailbreak Apple TV's 4th generation with tvOS 13. Apple TV 4K is also compatible with Checkra1n, but it doesn't have to get to DFU mode.
Step 1. Download checkra1n for Mac OS.
Step 2. Open the dmg package and move the app to the Application folder.
Step 3. Open the checkrain app.
Step 5. Connect your Apple TV 4th gen to your Mac using the USB cable.
Step 6. Click start to jailbreak your device.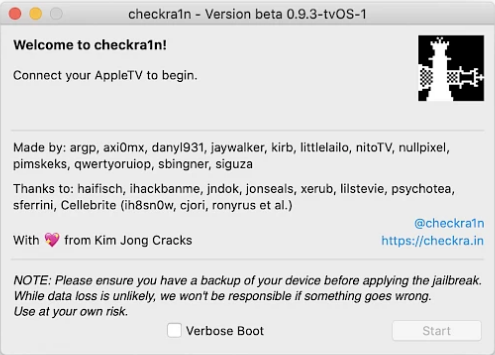 Checkra1n jailbreak alternative for iOS 16.3
checkra1n jailbreak is not yet compatible with the new iOS 16 running devices. but now you can use checkra1n alternatives for jailbreaking iOS new versions including iOS 16.5. The most popular checkra1n alternative tool is the palera1n jailbreak tool.
The palera1n jailbreak is the first public semi-tethered, checkm8-based jailbreak app for iOS 15.0–16.4.1 (including iOS 15.7.4) on iPhone, iPad, and iPod Touch devices.
How to Remove Checkra1n Jailbreak
The latest version of the checkra1n app allows you to easily remove the jailbreak from your device. you can remove this jailbreak from your Device with the Restore system. Just open the Checkra1n app from your Home Screen and tap the Restore system option. Then jailbreak and Cydia will uninstall from your Device and reboot require to apply.
Checkra1n /Checkrain Online Jailbreak
Checkrain/Checkra1n is a permanent jailbreak tool developed by the checkm8 jailbreak exploit. also, it is a Semi- tethered Jailbreak. But you need a Mac or Windows computer to use this jailbreak method. Checkrain is not an online jailbreak since you want to use alternative solutions. All the jailbreak solutions are now compatible with iOS 16.5
Zeejb app store
Zeeb app store is the most popular alternative for Checkrain. Now it is compatible up to iOS 14 Jailbreak (Beta) too.
UO4S Store
UO4S Store is another popular alternative for Checkra1n. you can download it from the following button.now it is compatible with iOS 16.3.
Jailbreak Old Releases
Here are the checkra1n Old releases.
Checkrain Jailbreak iOS 13.4
CheckRa1 Beta 0.10.0 testing version available for iOS 13.4 Jailbreak. Previously, CheckRain 0.9.9 experimental prerelease added iOS 13.4 support for testing.
Checkra1n Jailbreak iOS 13.5.-iOS 13.5.1
Checkrain jailbreak has added support for iOS 13.5.
Download checkrain 0.10.2 beta- MAC
Updates:
Checkra1n 0.12.3 was released with support for iOS 14.5 and various bug fixes, including M1 support!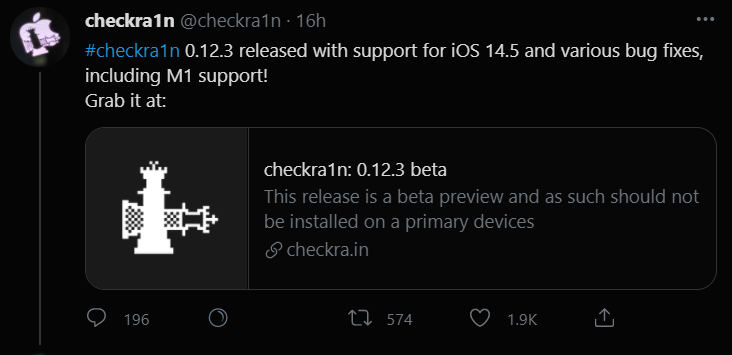 checkra1n 0.12.2 beta released with adding support iOS 14.3 and higher.
Checkra1n v0.12.2 released, fixing A10/A10X devices on iOS 14.3, fixing some Launch Daemon issues, and enabling USB on the Apple TV 4k.
fixes
Fixes A10 and A10X devices crashing when trying to jailbreak on iOS 14.3 or higher
Fixes an issue where some Launch Daemons were loaded on platforms where they should not have been
checkrain 0.12.0
The latest version of Checkra1n Jailbreak v 0.12.0 has been released with many upgrades and added support for A10, A10 (X), and A11.
To summarize: All A8, A9, A10, A11 on iOS/tvOS 14 are now supported up to 14.2 However, A11 devices won't boot with a passcode. So up to you if you want to take that risk. No passcode = no Apple Pay, no FaceID/TouchID.
A10 FUSION CHIP
iPhone 7 and 7 Plus
iPad 2018 (6th generation)
iPad 2019 (7th generation)
iPod touch 2019 (7th generation)
A10X FUSION CHIP
iPad Pro 10.5-inch 2017
iPad Pro 12.9-inch 2017 (2nd generation)
A11 BIONIC CHIP
iPhone 8 and 8 Plus
iPhone X
Core changes:
Official support for iOS 14.1 and iOS 14.2
Official support for A10/A10X devices on iOS 14.x (FUSION & BIONIC CHIP)
Limited support for A11 devices on iOS 14.x (Options > Skip A11 BPR check)
A "Quick Mode" option that makes the GUI/TUI run on a timer and require no button clicks
Bug fixes
Fixes a widespread issue that could cause crashes or hangs at various stages of booting across all devices and iOS versions
kernel patch that made many kexts think the device was in restore mode fixed
Fixes an issue where the tvOS loader would crash on tvOS 13.x
GUI/TUI issue that would cause failure with A7 devices fixed
Fixed- GUI/TUI issue where failure to jailbreak could cause memory corruption
Fixes an issue where the T2 overlay was not being sent in the Linux version
Ships a vastly updated PongoOS, including:

Working USB on all SoCs
A hardware AES driver for all SoCs, providing access to GID keys and more
Booting with -p works once again
Other changes
Users who used a modified checkra1n build will get a warning popup
Known issues
On Apple A10 devices running iOS 14, the boot may sometimes hang in pongoOS. In that case, reboot the device and retry.
Jailbreaking tvOS using the GUI might not work in some cases. As a workaround, you can use the CLI.
NVRAM is not unlocked on iOS 14.2
A7 devices are currently known to not work with the Linux version
The exploit may not work as reliably on some devices, such as the Raspberry Pi Zero and Raspberry Pi 3
Linux GUI build when using CLI mode doesn't support the auto assertion of DFU mode on advanced Apple TV 4k breakout boards
bridgeOS:

As soon as macOS boots it'll take over the USB connection and disallow communication
Unsupported platforms
This beta is only available for macOS and Linux. Work is ongoing to support Windows, which will be added in a later release.
Package managers
At the moment, checkra1n only supports installing Cydia. Support for other package managers, including Zebra and Installer is coming soon and is expected within the coming weeks.
Content from: Checkra1n Official website.
"checkrain v 0.11.0 is now available, adding support for iOS 14 on A9(X) devices and below. A10 devices and above NOT SUPPORTED YET!"The official checkra1n team just tweeted about that, it's mean now you can get jailbroken your iPhone/iPad which is running apple's latest released iOS 14 version.
Checkra1n Android Guide
Checkra1n jailbreak tool is officially compatible with MAC and Linux Devices. But using an Android device you can also jailbreak your iPhone/iPad.
Follow below step-by-step guide below to Install checkra1n jailbreak into Android devices.
Per Requirements:
Checkra1n compatible iOS/iPadOS device. Checkout device compatibility.
Android device with root access.
Terminal app(Android). (TWRP Recovery)
Android to iOS device connection cable.
Step 1: Before you download the checkra1n jailbreak into the android device, you need to find the correct Architecture of your Android device.
How to find my Android device Architecture?
First flash TWRP recovery into your android device
Bootup with TWRP recovery
Go to Advanced
Terminal
Then type the following command
getprop ro.product.cpu.abi
You can see the above example device android Architecture is arm64-v8a. So we need to download checkra1n for Linux, architecture will be arm 64.
Download for Linux (CLI, arm64)
SHA256 43019a573ab1c866fe88edb1f2dd5bb38b0caf135533ee0d6e3ed720256b89d0
After download the checkra1n Linux arm file, you need to transfer it to android device storage. or you can direct download it from the android internet browser.
Step 1: Boot the Android device into TWRP Recovery Mode.
Turn off the Android device.
Keep pressing the "Power Button + Volume Down", In some phones keep pressing the "Power Button + Volume Up".
Congrats! You have Done!
For more info: how to put the android into recovery
Step 2: Go to the Advance Section on TWRP recovery.
Step 3: Tap on File Manager.
Step 4: Navigate Downloaded/Moved checkra1n arm64 file & tap on it.
Step 5: Then click on "chmod" button and change permission to "0777" then press enter and slide to confirm. (It will enable executable permission to the checkra1n).
Step 6: Click on the Home button, then tap on Advanced and select Terminal.
Step 7: Type "pwd" and hit enter – it will let us where we are(Directory).
Step 8: Then we need to navigate the sd card, to do that – type "cd sdcard" and press enter. If your checkra1n file was in the download folder, then you will need to ype "cd download").
Step 9: Then type " ./checkra1n -c" and tap on enter.
Step 10: Now you can see it will look for iPhone in DFU Mode.
Step 11: Put your iPhone into DFU Mode, then you can see the jailbreak process will be started automatically.
Step 12: After doing the process TWRP shows all done messages, then disconnects the iDevice from the cable.
Step 13: Now unlock your iDevice now you can see the checkra1n app on your home screen
Step 14: Open checkra1n and install Cydia( this will need an internet connection)
Step 15: Congrats! You have Done All!
Follow Video Guide:
Checkra1n Reddit Discussions
Comment By : mohamed_Elngar21:
Just look at Checkra1n, even it is a hardware exploit that can't be patched but Apple did so many complications to make it harder to achieve the jailbreak.
Answered By – hero3210
Checkra1n starts in DFU mode. Apple has developed a barrier against this (in the SEP which has not been jailbroken).
Unc0ver/Taurine, on the other hand, apply the patches after boot. This is feasible since it does not involve SEP.
They are dealing with two quite distinct problems.
Chekra1n jailbreak vs unc0ver (online tool)
Checkra1n is a computer-based jailbreak tool and unc0ver is an online jailbreak tool.
Checkra1n is semi-tethered: You need to connect to a computer every time you want to re-jailbreak, but you can still use your iPhone in an un-jailbroken state after you turn it off and reboot.
Unc0ver is a Semi-untethered: You don't need to connect to a computer every time you want to re-jailbreak, but you can still use your iPhone in an unlocked state after you turn it off and on again.
checkra1n uses a hardware-based bootrom exploit called checkm8, while unc0ver uses various software-based tfp0 exploits.
FAQ – Q & A iOS 14 checkra1n jailbreak
Is checkra1n jailbreak support iOS 14?
Yes, the checkra1n tool now supports iOS 14 iOS 14.1 – iOS 14.2. The Checkra1n Jailbreak team has officially tweeted that they have added iOS 14 Jailbreak support with the new checkra1n v 0.12.0. Also, checkra1n team Co-Developer Dany Lisiansky shared a screenshot of the checkra1n jailbreak working on the apple first iOS 14 betas.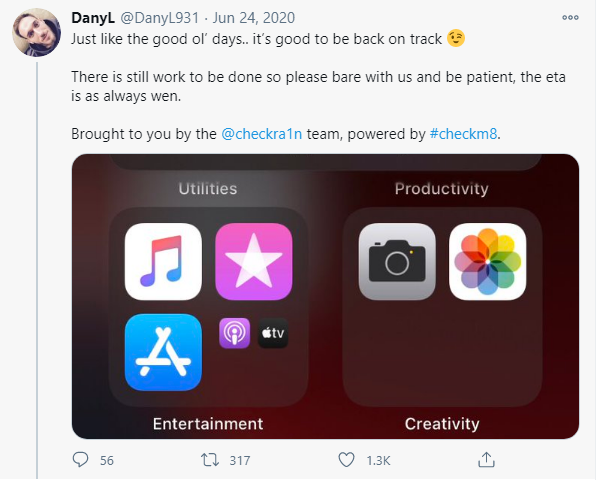 Restore Error: General
Try to Rejailbreak with safe mode by clicking Options then check Safe Mode.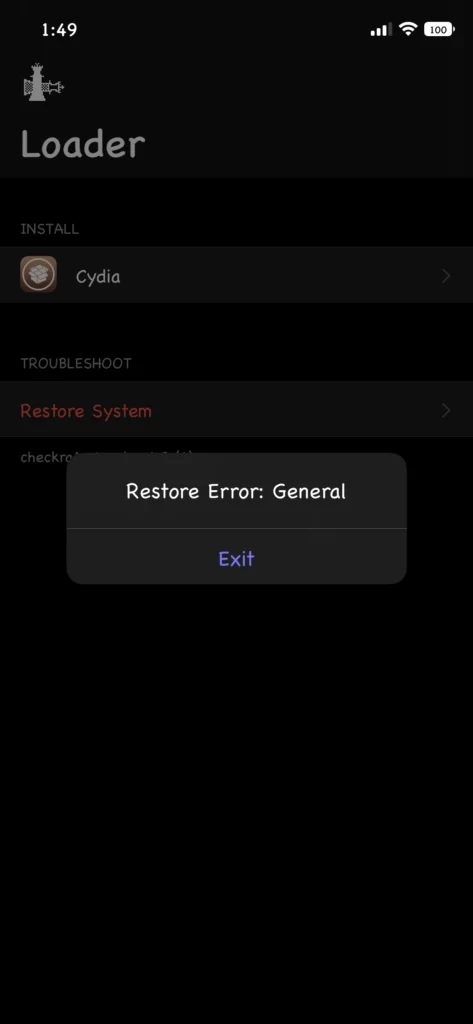 is Checkra1n classified as an iCloud bypass tool?
Checkra1n is classified as an iCloud bypass tool, which means it has the ability to remove the iCloud Activation Lock and establish full access to features such as iMessage and FaceTime. For iCloud Bypass to be successful with Checkra1n, it uses Jailbreaking technology.
How do you use checkra1n?
The latest version of checkra1n can be downloaded using the above download buttons. Then you need to install a tool and do jailbreak.
Can iOS 15.1 be jailbroken with checkra1n?
Checkra1n only supports a limited number of devices running iOS 12 to iOS 14.8.1. Checkra1n has not yet been updated to the latest iOS versions, including iOS 15.1.
Can we use Checkra1n jailbreak for iPhone 11 Pro Max?
Checkra1n is a Jailbreak tool that can be used to jailbreak iOS devices. You do not have to be a developer to use this tool, it is very easy to use and anyone can do it. But unfortunately, you can not use checkra1n for iPhone 11 series.
Can we make checkra1n jailbreak usb flash drive?
Yes, you can create a checkra1n bootable USB flash drive, just follow our Checkra1n Jailbreak Windows Guide.
How to remove checkra1n jailbreak?
You can uninstall the checkra1n app on your iPhone / iPad without restoring, to remove it – launch the checkra1n app> tap the red restore system option> tap the red restore system button> after the automatic restart, you will see that all the files related to Jailbreak have been removed including Cydia and Checkra1n app.
Can we use vmware to install checkra1n?
Yes, you can install checkra1n jailbreak with VM but there are limitations, so we recommend using our checkra1n windows guide.
Checkra1n Jailbreak Online?
There is no online checkra1n tool because it depends on hardware errors, so you need to connect your iDevice to your computer for the jailbreak process.
Stuck on booting how to fix ?
This issue was fixed on a latest version. please download and re install latest version. Then Jailbreak.
Can we instlled checkra1n jailbreak with 3uTools?
Yes, you can install the latest version with 3utools, please refer to our checkra1n windows guide.
How to fix checkra1n jailbreak error code 31?
please click here and get the full guide to fix the checkra1n jailbreak error code 31. click here link>>>
What is the checkra1n exploit?
checkra1n is a community project to provide a high-quality semi-tethered jailbreak to all, based on the 'checkm8' bootrom exploit.
How to get checkran latest IPA file?
you can download checkran latest IPA file from the Zeejb IPA library easily. Zeejb IPA library 2022
Can I use a windows computer to jailbreak with checkra1n?
yes you can use windows, Mac, or Linux computers to jailbreak your devices successfully with checkra1n. Checka1n Windows Guide
Exploit Failed (error code: -31)
Use checkra1n latest version from the above download section. (it will fix)
check rain iphone xr
Checkrain is not compatible yet for iPhone XR,
iPhone XS
iPhone XS Max
iPhone 11
iPhone 11 Pro
iPhone 11 Pro Max