kok3shi Jailbreak is available for iOS 9.3.3 – 9.3.5 jailbreak and it works with iPhone 5s to iPhone 6S Plus. Use one of the following methods to install kok3shi IPA for free without using a computer.
Kok3shi Jailbreak is a tool that allows you to install Cydia on your iPhone or iPad that runs on iOS 9.3.3 to 9.3.6. By using Kok3shi Jailbreak, you can gain access to a wide range of tweaks and modifications that are not available through the official App Store.
Content summary: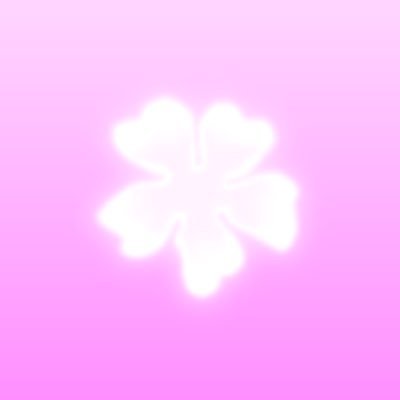 Kok3shi Jailbreak Development Team Sakurdev's – tweeted an update on Jailbreak's release.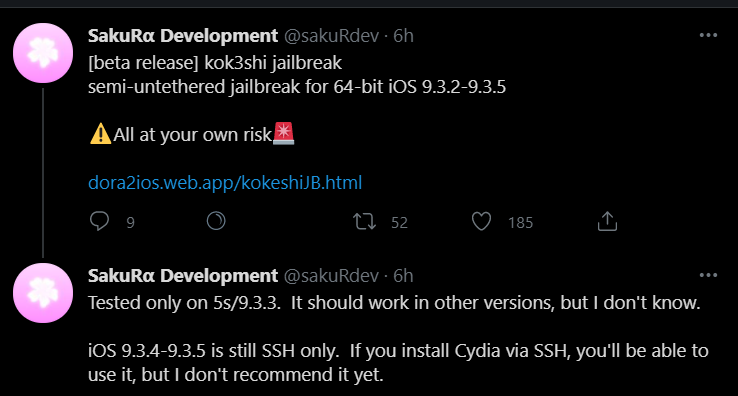 Recommended reading =>> iOS 16.1 Jailbreak
=>> iOS 16 Jailbreak
Download iPA
You can download the IPA file and sign it with Sideloadly or install it via Cydia Impactor.
Old Update –
Once you have installed the Kok3shi jailbreak app, you can initiate the jailbreak process by simply pressing the "jailbreak" button.
Once the exploit has been successfully executed, you will notice that the Cydia app has been added to your iPhone or iPad's Home screen. Additionally, the app provides an option to enable the removal of the KPP bypass.
Note: What is KPP bypass -  KPP (Kernel Patch Protection) is a security feature in iOS that prevents unauthorized changes to the operating system kernel. In a jailbroken device, KPP bypass is a technique used to disable this security feature to allow unauthorized modifications to the kernel.
How to Install kok3shi using Zee App Store
You can easily download the jailbreak app to your iPhone/iPad without having a computer, On Our Application Store, we have signed this jailbreak app for online installation.
For installing kok3shi you do not need a computer. You can simply follow the step guide below to install  kok3shi online.
The Dopamine Jailbreak is now available for devices running iOS 15 to iOS 15.4.1.
Jailbreak 9.3.5 No Computer
Step 1: Open Zee App Store. (If you haven't installed Zee App Store You may install Zee App Store Here)
Step 2: You'll find kok3shi in the jailbreak app list, Just tap on the get button.
Step 3: Tap on the Install kok3shi button in the middle of the installation guide page.
Step 4: Then it will give you a popup to install kok3shi
Step 5: Once you allow it to install, the jailbreak will be downloaded onto your device, and go to your Settings > Profiles > Enterprise Certificates > Trust to allow untrusted developer certificates.
Step 6: That's it. Now you have kok3shi on your mobile phone. Happy Jailbreak!
Other Methods to Install kok3shi
kok3shi Device Compatibility
This jailbreak is only supported for the following devices:
iPhone 5s/6/6 Plus
iPad Air 1/2
iPad mini 2/3/4
iPod touch 6G
iOS Version Compatibility
iOS 9.3.3
iOS 9.3.4
iOS 9.3.5
For: iOS 9.0, iOS 9.0.1, iOS 9.0.2, iOS 9.1, iOS 9.2, iOS 9.2.1, iOS 9.3, iOS 9.3.1, iOS 9.3.2 – You can use Pangu IPA, JBMe jailbreak tools.
Old Updates:
| Released Version | Release Date | Note | Download Link |
| --- | --- | --- | --- |
| v 2.1 beta 1 | 2021/12/04 | Fixed amfi shellcode, Added __got hook style (no KPP race) option. [v2.0 beta 1] | Download |
| v1.0 beta 2 | 2021/03/17 | Support Cydia installs, Enable tfp0 patch, Make pegasus kernel exploit available for some devices. [v1.0 beta 2] | Download |
| v1.0 beta 1 | 2021/03/17 | Initial release [v1.0 beta 1] | |
| | | | |
kok3shi Jailbreak
Credits:
author : sakuRdev (powered by dora2ios)
Siguza, tihmstar : PhoenixNonce (kernel exploit)
Siguza : cl0ver (kernel exploit)
qwertyoruiopz : KPP bypass
xerub : patchfinder64
FriedApple Team: patchfinder64, KPP bypass