(Last Updated On: 16th March 2023)
If you have no idea what tweaks to install or how to jailbreak an iPhone/iPad, this is the best free jailbreak Cydia tweaks guide.
Table of Contents
To proceed with the tweak installation guide, you must first jailbreak your iPhone/iPad. If you're new to jailbreaking an iPhone/iPad, check out our How to Jailbreak guide.
If your device is already jailbroken and you don't know how to install a Cydia tweak, follow this tweak installation guide or proceed to the Cydia tweak list below.
The links below will assist you in jailbreaking your device and installing Cydia.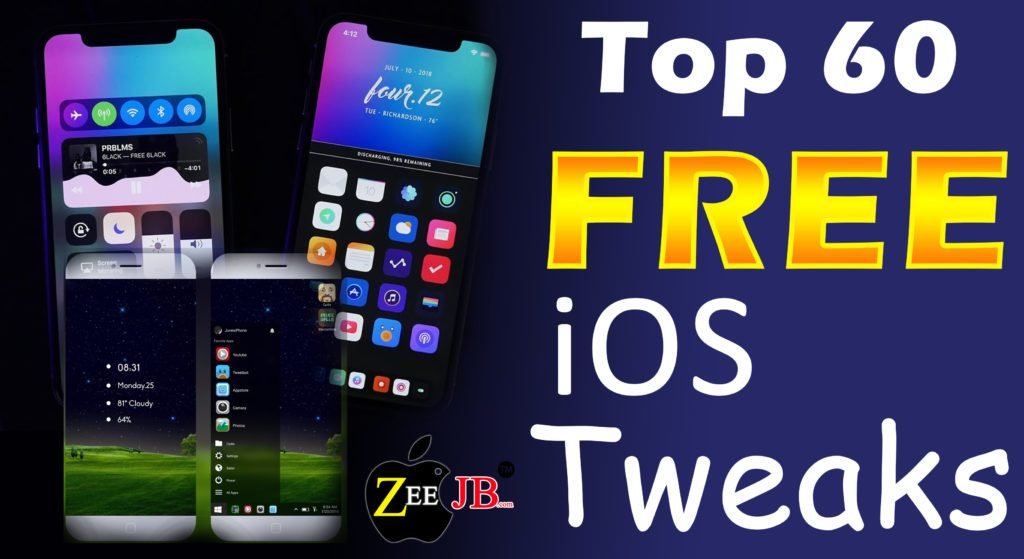 Cydia is a famous app in the App Store. People use it to hack games and applications for free.
---
Best Apps On Cydia – 2023 Free
Cydia is a popular platform for downloading third-party apps and tweaks on jailbroken iPhones and iPads. The best apps on Cydia are those that provide enhanced functionality and customization options for iOS devices, allowing users to take full advantage of their devices.
There are many great apps available on Cydia, including popular tweaks such as Springtomize, which allows users to customize nearly every aspect of their device's interface, and Activator, which allows users to assign custom gestures to perform specific actions on their device.
The article below provides a useful overview of how each tweak works on iPhone and iPad. It includes a detailed description of the functionality of each tweak based on our research findings. By reading this article, you can gain a clear understanding of the different tweaks available and how they can improve your iOS device's performance and functionality.
Trending Tweaks
AppStore++
AppStore++ is a free tweak that adds the ability to downgrade and upgrade any installed app or game on the official App Store app. And also AppStore++ will prevent the installed apps from apple AppStore from unwanted upgrades.
Learn More – AppStore++
iCleaner Pro
Smart LPM
Preference Organiser
Ultra Sound
Notifica
Boxy 3 Tweak
Power Selector
Safari Plus
Notifica
Appcon
Barmoji
DNotifications
NanoChargingView
WhatsappCustomize
Below is a list of the features with which you can tweak it more
Apex
iCleaner1.6.1 iCleaner Key Features
AttachmentFlow
Delete Contact
Appendix
Cream
Clex3
FlipSwitchSpotlight
PullToRespring
Alkaline
AppDelete
batterylife
BioProtect
Auxo 3
ResetAllKiller
Future Lock
AnySpot for iOS 12
BytaFont 3
Bigify
Custom Notification Sound
Carrot
Cercube 3
Watusi 3 for WhatsApp
.
Recommended reading =>> iOS 14 – iOS 16 Best iPA Sideloader – GBox IOS App.
=>> Best Cydia Impacter Alternative App
Best Cydia Tweaks For iOS 12
Most people will argue that this is a normal application that is used for clearing the storage space of the iOS device.
1. iCleaner Pro
Cylinder brings some nice animated scrolling effects you can play with.
Certain apps constantly cache data from the Internet and it can be a real pain if you're stuck with an iPhone with low storage. To make this matter worse, Apple doesn't provide an option to clear the data cache in iOS.
iCleaner allows you to clear Safari cache, message attachments, temporary files, and cache by all other applications all in one tap. This can reclaim tons of space if you find yourself using apps like Facebook, Twitter, Instagram, or Snapchat.
You must consider the fact that you can download the pro version of this app for free using Cydia. all the essential features of the app are unlocked. It is one of the best Cydia tweaks for iOS 12.
2. Smart LPM
It helped in retain the battery of the device even when the battery is very low. The tool uses different kinds of features and sure that the device doesn't lose battery faster.
3. Preference Organiser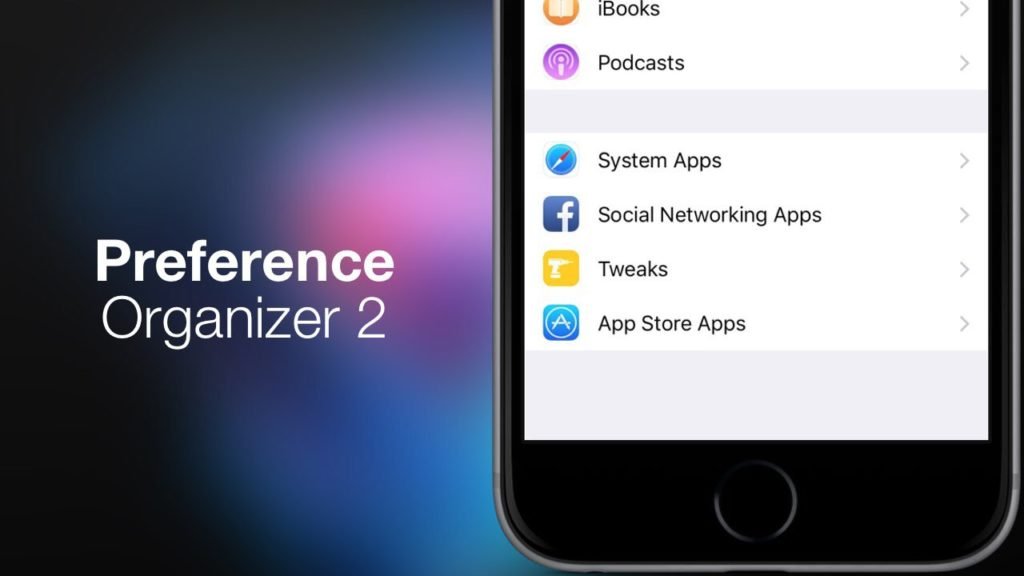 This Cydia tweak allows users to organize their home screen according to their will.
Users can use this application for organizing all the apps on the home screen and can segregate the settings apps and tweaks.
4. Ultra Sound
Ultrasound is one of the amazing tweaks which helps the users in adjusting the sound quality in Ipone. We can also use this for I pad.
The customized sound quality seems to be much better than the basic version. Hence, we recommend users to install ultrasound on their devices.
5. Boxy 3 Tweak
This is a tool that is essentially made for those who want to customize the themes device. This tool will help you in customizing the springboard icons. There are many new types of icons available in this app that can be used.
6. Power Selector
This is a tool that has all the functions of a power button listed under a single menu.
Users can restart, power off, clear RAM and boost space using this amazing Cydia tweak.
7. Safari Plus
Safari Plus is a tool that will improve the usability of the Safari Browser.
You can customize the settings of Safari and feed in special guidelines. For instance, users can select the option to clear the data whenever you close the Safari Browser.
Moreover, they can also enable full-screen scrolling while surfing on the internet.
8. Notifica
Notifica is an amazing customization tool.
It helps in customizing the entire notification menu of the iOS device. You can edit the banners and design of notification according to your choice.
It includes a change in shape, color, size, and others of the banner that is displayed when a new notification arrives.
9. Appcon
This is a great customization tool that helps the users in customizing the icons on the home screen.
It allows the users to add specific pictures from the library to the icons.
10. Barmoji
This is the last addition of best Cydia tweaks for iOS 12.
Barmoji is a simple tool that adds an emoticon Bar to the existing keyboard. you will no longer have to switch the keyboard for getting access to the emojis.
11 Harbor –
Harbor the best Cydia app is available in the BigBoss Repo (http://apt.thebigboss.org/repofiles/cydia/).
This facilitates the operating system of your iPhone to modify the dock view similar to one in a macOS installed on a Mac or an OSX style dock for all the versions of iOS 12.
12 NanoChargingView
This is a free tweak by Cydia which is available in the BigBoss storehouse (http://apt.thebigboss.org/repofiles/cydia/) with fully functional support to all versions of iOS 11 and 12.
13 iCleaner
This best Cydia tweak allows you to clean your iPhone seamlessly! This is an application similar to the windows CCleaner or an android CCleaner. However, it comes with its own tweaks that allow you to make your phone using experience seamless with no junk files on board. You can find its repo here: https://www.qdtricks.com/best-cydia-sources/
14 Delete Contact
Install the Delete Contact application from Cydia in the BigBoss repository (http://apt.thebigboss.org/repofiles/cydia/) to enable removing contacts from the phone book in the iPhone quick and at ease.
15.Watusi 3 for WhatsApp
Watusi 3 for WhatsApp is the latest version of the all-in-one tweak for the popular messenger app. It adds a lot of useful features that let you customize almost every part of WhatsApp. Watusi 2 is no longer updated and the last supported WhatsApp version is 22.15.75.