(Last Updated On: 2nd June 2023)
Discover iGameGod, the advanced game Cheat Engine for iOS. Learn how to hack games, modify values, and unleash your gaming potential. Download iGameGod IPA and explore its features. The Ultimate iOS Game Cheat Engine – Complete Guide
Introduction about iGameGod
iGameGod is an advanced game Cheat Engine designed for iOS devices. With a plethora of features and functionalities, it allows users to cheat in games, and modify values like coins, ammo, and more, manually. This comprehensive guide will walk you through the key aspects of iGame- God, its installation, features, and how to make the most out of this powerful tool.
In this article, we'll dive into the powerful features, extensive customization options, and seamless installation process of iGameGod, the game-changing tweak designed to revolutionize your iOS gaming experience. Whether you're looking to unlock hidden abilities, gain unlimited in-game resources, or simply dominate your favorite games, have you covered? Join us as we explore the endless possibilities and unleash the full potential of your iOS device with this awesome game Cheat Engine ."
Check out more about :
What is iGameGod?
iGameGod (iGG) is a free game Cheat Engine for iOS, developed by the creators of Sideloadly and iOSGods App. It offers a wide range of features, including a built-in Cheat Engine, Speed Hack Manager, Touch Recorder, Live Offset Patcher, and various other useful tools. This tweak empowers users to find and modify in-game values, add coins, increase ammo, and achieve an unlimited number of goods within games or apps.
To add the iGameGod Repo to your preferred package manager, such as Cydia, Sileo, or Zebra, simply click the link provided below.
Expand your knowledge by exploring:
Features of iGameGod: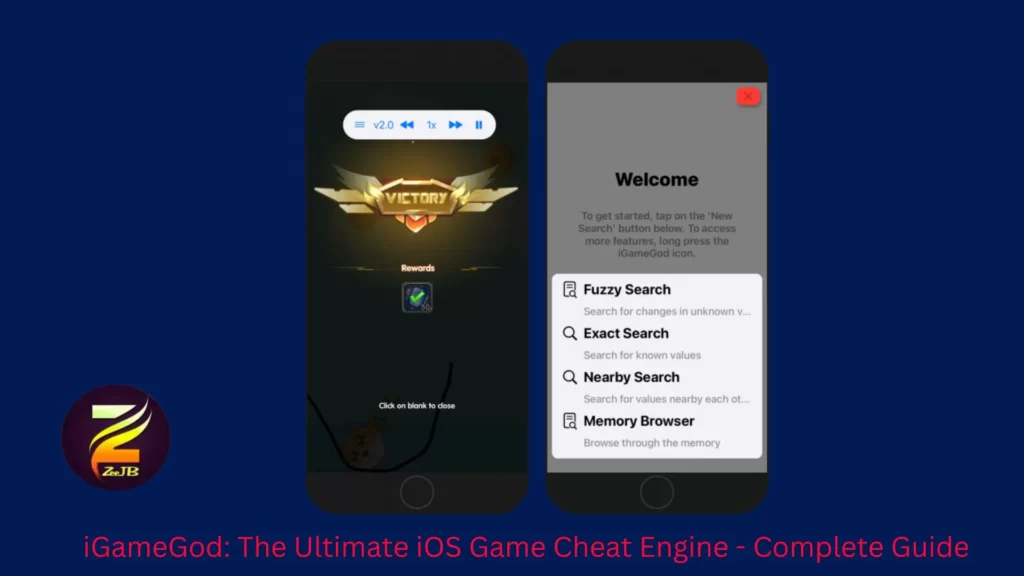 Memory Cheat Engine: iGameGod's Memory Cheat Engine provides extensive features such as searching for known values, modifying unknown values, searching for values within a specified range, and grouping nearby searches. It also includes a Memory Browser to view and modify values in the app's memory.
Speed Manager: With Speed Manager, you can adjust the game speed according to your preferences. It allows you to slow down or speed up the gameplay, which can be beneficial for various purposes like speeding up production or enhancing reflexes.
Touch Recorder: The Touch Recorder or Auto Touch tool comes in handy for games that require repetitive actions. It records and replays your touches exactly as you made them, making it easier to automate certain actions and optimize your gaming experience.
Live Offset Patcher: The Live Offset Patcher in this is an invaluable tool that enables you to supply and patch offsets on the go, eliminating the need for constant re-compiling or using complex debugging tools. You can quickly inject patches into games, enable or disable them, and even save toggle values for easy access.
iGDecrypt and iGSpoof: iGameGod has evolved over the years and now includes additional tools like iGDecrypt, which allows you to decrypt iOS apps for research, tweak injecting, and sideloading. iGSpoof enables you to change or spoof your device's information, such as model, UDID, serial number, iOS version, and more. These features can be useful for evading bans in games, tricking apps, and restarting trials.
you may also like:
Installing iGameGod: with jailbreak
To access the iGameGod repo, it is necessary to jailbreak your device. If you're unsure about how to jailbreak your device, you can refer to the following article for a detailed guide on the jailbreaking process. Simply click the link to access the article and learn more.
Add Repository
To install iGameGod on your iOS device, follow these steps:
Step 1 -Jailbreak your device and open the Cydia app from the Home Screen.
Step 2- Tap on the Sources tab, then select Edit.
Step 3- Add the following repository URL: https://iosgods.com/repo/
Step 4- Install the iGameGod tweak from the new repository.
Step 5- Respring your iPhone to apply all changes.
Step 6- Open the app from the Home Screen.
If you prefer using other package managers like Sileo, Installer, Zebra, or others, you can conveniently add the repository using the provided quick links at the top of the page.
Deepen Your Insight : Jailbreak iOS 13 Beta Online
iGameGod iPA file.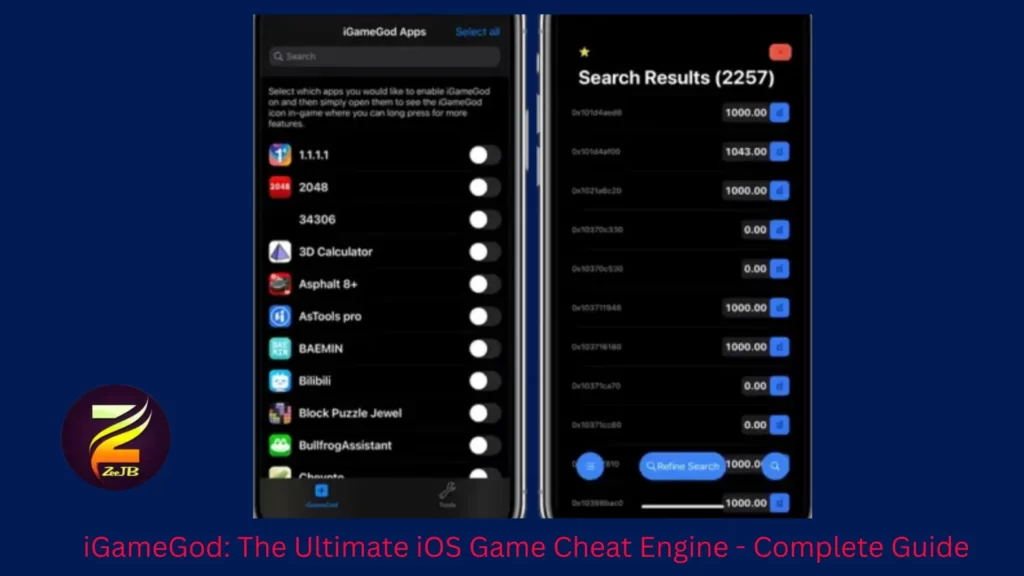 here is the iGameGod iPA file. you can it on the official iGameGod website or through iPA libraries.
iGameGod without Jailbreak:
While iGameGod primarily caters to jailbroken devices, there is a way to use it without jailbreaking. It requires additional preparation and involves injecting the iGameGod IPA into the desired app or game. Here's how you can do it:
Step 1 – Download the iGameGod IPA from the provided link above.
Step 2 – Open the Sideloadly application on your computer.
Step 3- Connect your iPhone or iPad to the computer via USB.
Step 4 – Select the IPA icon in Sideloadly to load the decrypted game IPA for installation.
Step 5- Enter your Apple ID to sign the IPA file.
Step 6- Enable the "Inject dylibs/frameworks" option in the Advanced settings.
Step 7- Drag and drop the DEB file.
Step 8- Click the Start button to install the IPA file on your device.
Step 9- Provide your Apple ID password when prompted.
Step 10 -Open the Settings app, and navigate to General → VPN & Device Management.
Step 11 -Tap on the developer app with your email and click Trust to allow the application to run.
Relevant Posts: iOS 14.5 jailbreak. Click here>>>
iGameGod with Appdb pro
With the Appdb Pro application, you can now easily obtain the iGameGod tweak without the need to jailbreak your device. Follow the step-by-step guide below to get this using Appdb:
Step 1: Tap the button below to download and install the Appdb Pro application.
Step 2: Open the Appdb Pro app and navigate to the Cydia app section.
Step 3: In the Appdb Pro search bar, enter "iGameGod TrollStore" and perform a search.
Step 4: Once the search results appear, tap the "Install" button and confirm by clicking "OK" in the popup window.
Step 5: The iGameGod tweak will now be installed on your iOS device.
Step 6: Enjoy using the iGameGod application with the added convenience of Appdb Pro.
iGameGod with Darkbro web team
Introducing the Darkbro Web Team, the leading jailbreak and trading team in the world today. With a passion for offering exceptional apps and services, Darkbro Web brings you an array of exciting features and guides. Experience the following benefits when you join the Darkbro community:
Free Apps: Darkbro Web generously provides iOS and Android users with a wide selection of free apps. Discover amazing applications without any cost.
Ultimate Guides: Unlock the full potential of your device with Darkbro Web's comprehensive guides. Learn how to maximize your device's capabilities and explore advanced features.
Hacked Features: Darkbro Web offers access to exclusive hacked features, giving you a unique and enhanced user experience. Discover hidden functionalities and enjoy a personalized touch.
iGameGod Tweaks: Explore the world of these tweaks, a specialty of Darkbro Web. Discover how to obtain these powerful tweaks without the need to jailbreak your device.
Join the Darkbro Web community today and unlock a world of possibilities. Experience the convenience, freedom, and innovation that Darkbro Web brings to iOS and Android users. Visit the Darkbro website now and elevate your device to new heights.
What's New in iGameGod:
Updated iGameGod to version 0.4.0.1.
Added support for rootless jailbreaks like Dopamine and Palera1n.
Introduced iGDisassembler and breakpoints support to iGDebugger.
Resolved issues related to app freezing, Decrypt Binary and Decrypt IPA options, and iOS 12 app launches.
Improved Speed Hack Manager and Jailed support.
Added new functionality to install and inject .deb files.
Enhanced UI with features like 3D/Long Touch support and a visible search bar.
Further Reading : Best Youtube jailbreak tweaks
Conclusion
iGameGod is the ultimate iOS game Cheat Engine that unlocks a world of possibilities for gamers. With its comprehensive set of features, including the Cheat Engine, Speed Manager, Touch Recorder, and more, you can enhance your gaming experience on iOS devices. Whether you have a jailbroken device or prefer to use it without jailbreak, iGameGod offers an array of functionalities to modify in-game values and enjoy games to the fullest.
Discover More About : Most exciting iOS 13 features leaked
Disclaimer
" The information provided on this website is for educational and informational purposes only. The content is intended to offer knowledge and guidance related to the topic. However, it is important to note that any actions taken based on this information are at your own risk. We do not endorse or promote any illegal activities. It is essential to respect the terms and conditions set by game developers and to use any tools or techniques responsibly. We cannot be held responsible for any consequences that may arise from the misuse or misinterpretation of the provided information.
If you have any concerns or questions, please seek professional advice or consult the respective game developers or our contact team for further clarification."
Recommended Reads: Top Cydia Tweaks: iOS 12.2, iOS 13,iOS 14
GameGod is an advanced game Credit
GameGod is an advanced game Cheat Engine for iOS developed by a talented team of developers. We would like to acknowledge their hard work and dedication in creating this powerful tool for iOS gamers. If you encounter any issues or have a request for post-removal related to iGameGod, please contact us at [info.zeejb@gmail.com]. We are committed to resolving any concerns promptly and maintaining a positive user experience. Thank you for your understanding and support.
Learn More About : Jailbreak iOS 13.4/13.4.5
Frequently Asked Questions – FAQ
Q: What is the difference between iGameGod Jailbreak and Non-Jailbroken versions?
A: The Jailbreak version of iGameGod is a standalone app that can be installed directly on a jailbroken device. On a Non-Jailbroken device, iGameGod Jailed functions as an overlay. This means you need to sideload the.IPA file to iOS or macOS with this Jailed injected.
Q: How do I access the Touch Recorder and Speed Manager in iGameGod?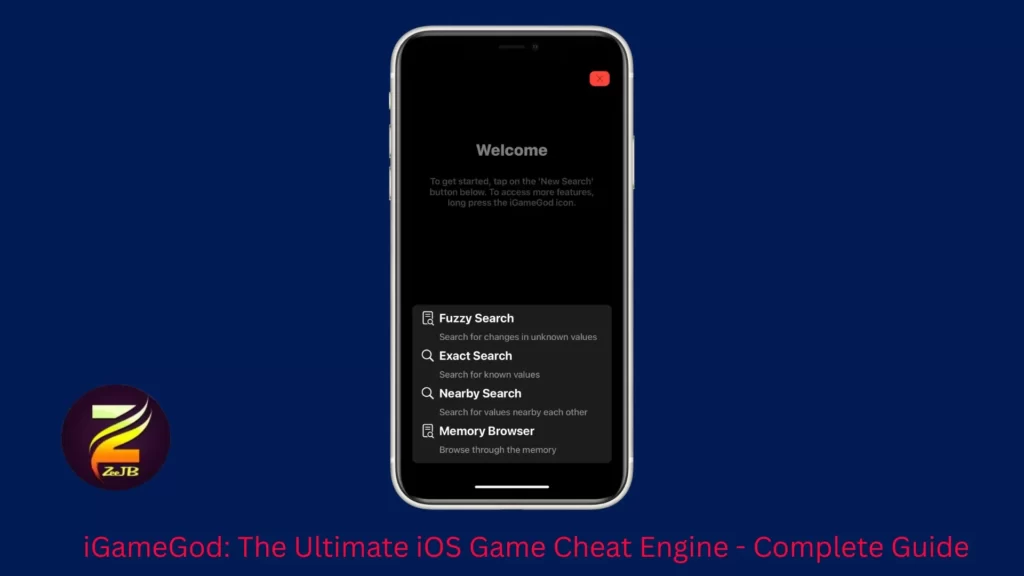 A: Once you have enabled iGameGod on your app, simply long-press on the iGameGod overlay icon to bring up the additional features. From there, you can access the Touch Recorder and Speed Manager functionalities.
Q: Which iOS and macOS versions does iGame-God support?
A: iGameGod supports iOS 11 and higher. It is compatible with all macOS versions as long as you have an Apple Silicon Mac.
Q: How can I learn to use iGame/God and see examples of its usage?
A: To learn how to use iGameGod or see various examples of its application, you can explore the iGameGod topics available here or find video examples on platforms like YouTube.
Q: What is the iGame-God repo and how can I access it?
A: The iGame God repo is a repository where you can find the iGameGod tweak for iOS. To access it, you need to add the iGame God repo to your package manager (such as Cydia) by following the instructions provided on the official iGame God website.
Q: How do I install iGame God on my device?
A: To install iGamegod, you can follow these steps:
# Step 1 – Open the Cydia app on your iOS device.
#Step 2- Tap on the Sources tab and select Edit.
#Step3- Add the iGameGod repo URL to your sources: [URL].
#Step4- Install the iGameGod tweak from the repository.
#Step5- Respring your device to apply the changes.

Q: Is iGameGod available for Android devices? Can I download it for free?
A: Currently, iGamegod is primarily designed for iOS devices and is not officially available for Android. As for the cost, iGamegod offers a free version with basic features, but there may be additional premium features available through in-app purchases.
Q: Can I use iGame- God with Cydia on my iOS device?
A: Yes, iGameGod is compatible with Cydia on jailbroken iOS devices. By adding the iGameGod repo to your package manager, you can install and use iGameGod with Cydia to enhance your gaming experience.
Q: Is there a modded APK version of iGameGod available for Android?
A: As of now, iGameGod is primarily intended for iOS devices, and there may not be an official modded APK version available for Android. It is recommended to exercise caution when downloading modded APKs from unofficial sources, as they may pose security risks.
Q: Can I use iGameGod on iOS 15?
A: Yes, iGameGod is compatible with iOS 15. The recent release brings support for iOS 15 rootless jailbreaks such as Dopamine and Palera1n. Make sure to follow the installation instructions specific to your jailbreak method.
Youtube guide
JAILBREAK TOOLS AND SOLUTIONS