(Last Updated On: 8th June 2021)
Here are all the top Cydia tweaks and repos for iOS 14, iOS 14.1, iOS 14.2, iOS 14.3, iOS 14.4, and all the beta versions. You can learn about How to install Cydia tweaks, How to get Cydia, Updates, Top Cydia tweaks, and all the jailbreak tools including checkra1n, Uncover, Chimera, Odyssey, and much more.
All the following Cydia tweaks are compatible with all the iOS versions(iOS 14.7).
How to install Cydia?
Cydia is a third-party app store that allows you to install millions of apps and tweaks. It is the best alternative to the Apple App Store. You need to Jailbreak your device to get Cydia on your iPhones, iPads, and iPod touches.
You can jailbreak your device using online or Computer method jailbreak tools. You can use Uncover, Chimera, Odyssey, Checkra1n Tool to Jailbreak your devices.
The Latest Cydia Tweaks iOS 14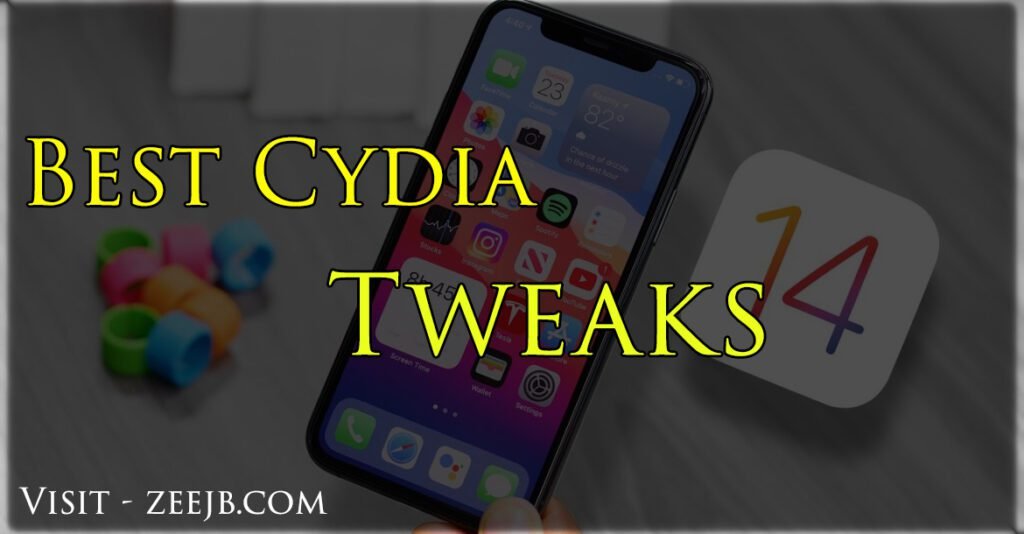 Cydia Tweaks are tweaked apps that you can install from Cydia. If you are on iOS 14 and up versions, you probably are interested in installing the latest iOS 14 Tweaks as well. Here are some of the top Best CydiaTweaks.
CALLBAR
Home Gesture
COLOUR BADGES
AVLOCK
CLEAN HOME SCREEN
DELETEFOREVER
APPDRAWER
AUXO 3
POWERDOWN
FLIPCONTROLCENTER
Top Cydia Tweaks for iOS 14.2 – iOS 14.4 with Checkra1n
Checkra1n is the most popular jailbreak tool that allows you to install Cydia to your iDevice. if you have MAC or Linux PC you can use this tool to jailbreak your device.checkra1n new version adds support to jail the iOS 14.2 – IOS 14.4. after the jailbreak, you can use the following tweaks.
Blanca
IconTweak
UltraPowerSavingMode
FiveDock13
SnowBoard
Taptaplock
CC On & Off
Pull To Respring
3DBadgeClear
Accelerated Home Button
Accent
AddToFolder
AlarmVolume
Arkrome
AppStore++
Batterylife
BetterSettings
BlockYouX
Carrierizer 2
CC On & Off.
CCModules
CCModules Pro
CCMusic Artwork
CCSupport
CCVPN
ColorBanners 3
Complications
CozyBadges
DeleteCut
Dragspring
DuplexClock
ExactTime
Externalizer
FastLPM
Filza
FiveDock13
Flame
FlicksForAll
Flow
GesturesXS
HomeKit Hub Enabler
Hidelabels13
Installer 5
iSponserBlock
Jellyfish
Kalm
Keyboard Accio
KillX Pro
Kleidaria
Laetus
LetMeBlock
LetMeDecline
Lifeguard
LowBatteryBanner
Magma Evo
Mega UHB IPv4 Only – iOS 9/10/11/12 – MUHB IPv4 (Mega Untrusted Hosts Blocker)
MobileGoose
MoreFrequentlyUsedEmojis NewTerm
NoClutter
NoLiveClock
NoOlderNotificationsGone
NoTrackpadDelay
PerfectAppSwitcher
Powerapp
ProperLockGestures
PullToRespring
Quitall
RealCC
Rhino for Instagram
RoundedModules
Selector
SelectMoji
SITUM Pro
ShortLook
Shuffle
Snapper2
StatusFolder
StatusSwitcher
SwipeForMore
TabBlocker
TapTapLock
TheUnlockCounter
Translock
UHB – iOS 9/10/11/12 (Untrusted Hosts Blocker)
Velvet
Watusi 2 for Whatsapp
WhatsTheDate Youtube Reborn
YouTube Tools
Xeon
SnowBoard
SnowBoard is a spiritual successor to the legendary WinterBoard theming engine. Initially, its works on iOS 7 to iOS 13, With the latest update it will compatible with apple's latest released iOS 14 and iOS 14.4.
SnowBoard allows users to install themes and customize icons, Home screen and many things.
How to Install SnowBoard
SnowBoard is available through Cydia. Here's the step guide.
Open Cydia on your iDevice.
Tap Sources>Edit>Add the URL https://sparkdev.me
Shift to Search Tab and enter SnowBoard.
Tap the Install button.5. Go to Settings>SnowBoard to configure the app.
OhMyFlash
This modification allows you to set your flashlight to automatically turn off after you specify the amount of time that you determine inside the settings.
Springtomize for iOS 14
Springtomize, is the most popular Cydia tweaks which allow you to customize your device as you wish.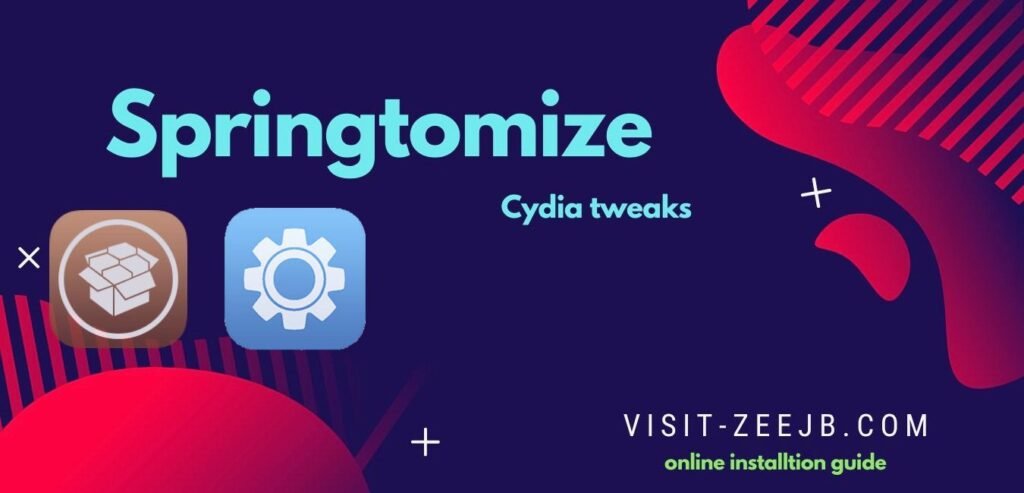 2021 Cydia new Tweaks
SugarCane13 for iOS 14 to up
SugarCane is a useful tweak that puts percentages on modules in your control center, such as for volume indicators and battery.
You may also like: