(Last Updated On: 26th April 2023)
Here is all the thing about IAPStore, released dates, compatible devices and iOS versions, jailbreak tools, and all the updates about IAPStore.
IAPStore App Review: IAPStore is a jailbreak tweak that gives users the ability to bypass the in-app purchasing system of applications that they have bought from the App Store.I IAPStore rootless was designed for Fugu15 Max (Dopamine) operating iOS 15 – iOS 15.4.1, and it is an excellent substitute for Satella.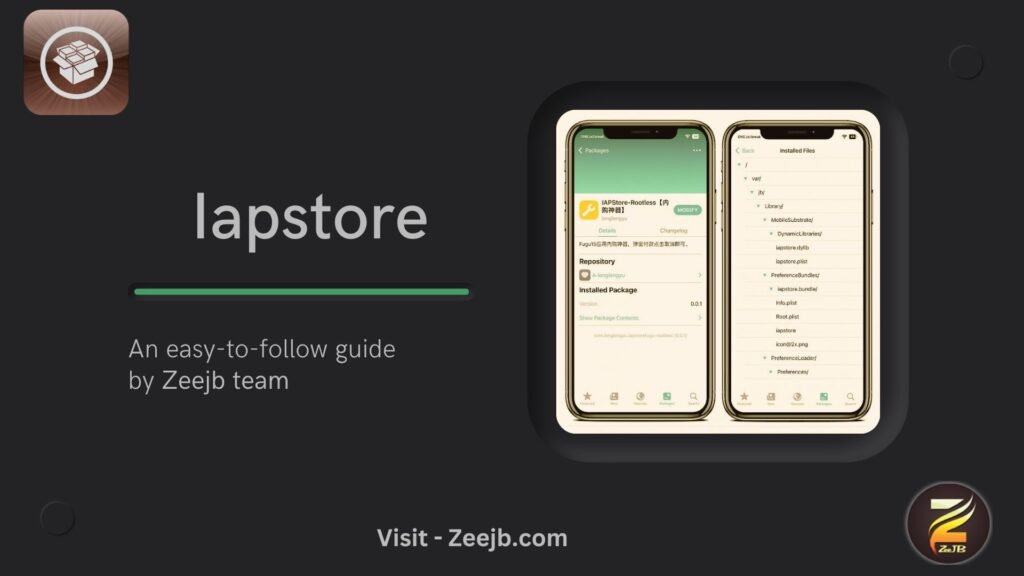 How to get IAPStore
APStore is a jailbreak modification/tweak that allows users to circumvent in-app purchases in App Store-downloaded applications. Although the add-on's interface is presently only available in Chinese, utilizing the tweak is simple.
To get the IAPStore tweak directly to your device you need to jailbreak your device. iAP purchase cracker is compatible with all the latest iOS jailbreaks including unc0ver, checkra1n, palera1n, and more.also, IAPStore was designed for rootless jailbreaks such as Dopamine jailbreak (Fugu15 Max).you can install and download this IAPStore tweak using the Cydia, Selio, or Zibra package managers.
please follow the following steps to install IAPStore tweak on iOS 15.
Step 1 – Jailbreak your device first and get the Selio package manager to your device.
please refer to this article for How to jailbreak iPhone/iPad? read more>>>
Step 2 – Select Edit from the Sources tab's Edit menu.
Step 3- Add the URLs to the following repositories
https://lenglengyu.com/
Step 4- Install the IAPStore tweak from the newly added repository.
Step 5- Restart your iPhone to implement tweaks.
Step 6- Access IAPStore preferences through the Settings app.
New versions updates
The initial release of IAPStore tweak.