Saily is a modern 3rd party unofficial AppStore for jailbroken iOS/iPad devices. Released in 2019, Saily contains more than 21500 packages. In this article, we have described all the information about Saily Package Manager, including how to download and install it.
Content Summary: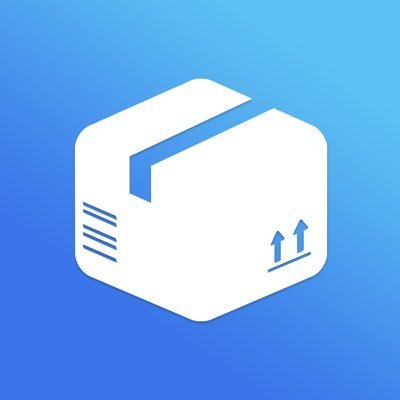 What is Saily?
Saily is an alternative Package Manager for Cydia & Sileo, which was developed by Lakr Aream and Brecken Lusk. Its modern look captures users and is faster than other package managers.
Saily came up with an alternative package manager that was different from Cydia and Sileo in many new and unique ways. Earlier this was used by RootlessJB users.
Saily contains different unique packages Like News repos, Entertainment tweaks, games & Etc…
Device Compatibility
Initially Saily supported iOS / iPadOS 13, But the Saily team worked to make it possible to iOS 14 and up support.
iOS 15
iOS 14.8, iOS 14.8.1
iOS 14.7, iOS 14.7.1
iOS 14.6
iOS 14.5, iOS 14.5.1
iOS 14.4, iOS 14.4.1, iOS 14.4.2
iOS 14.3
iOS 14.2, iOS 14.2 v2, iOS 14.2.1
iOS 14.0.1, iOS 14.1
iOS 14.0
iOS 13.0, iOS 13.1, iOS 13.1.1, iOS 13.1.2, iOS 13.1.3
iOS 13.2, iOS 13.2.2, iOS 13.2.3
iOS 13.3, iOS 13.3.1, iOS 13.4, iOS 13.4.1, iOS 13.4.5 Beta:
iOS 13.5, iOS 13.5.1, iOS 13.5.5 beta
iOS 13.6, iOS 13.6.1, iOS 13.7
iPadOS 13.5, iPadOS 13.5.1, iPadOS 13.5.5 Beta
iPadOS 13.6, iPadOS 13.6.1, iPadOS 13.7
iOS Version Compatibility
iPhone 6s, iPhone 6s Plus,
iPhone SE (1st Gen), iPhone SE (2nd Gen)
iPhone 7, iPhone 7 Plus
iPhone 8, iPhone 8 Plus
iPhone X, iPhone XR, iPhone XS, iPhone XS Max
iPhone 11, iPhone 11 Pro, iPhone 11 Pro Max, iPhone 11 Mini
iPhone 12, iPhone 12 Pro, iPhone 12 Pro Max, iPhone 12 Mini
iPod Touch 7
iPad 5, iPad 6, iPad 7
iPad Air 2, iPad Air 3
iPad Mini 4, iPad Mini 5
iPad Pro (9.7 inch), iPad Pro (10.5 inch)
iPad Pro (11 inch, 1st Gen), iPad Pro (11 inch, 2nd Gen)
iPad Pro (12.9 inch, 1st Gen),iPad Pro (12.9 inch, 2nd Gen)
iPad Pro (12.9 inch, 3rd Gen),iPad Pro (12.9 inch, 4th Gen)
Features & Information
Saily contains a lot of unique features and real packages. Below we list some key features
It includes support for all jailbreaks.
Built to work alongside your other package managers,
It supports both native as well as web depictions.
Add and manage repositories without limitation or restriction.
Import all of your Sources from Cydia, Sileo, Zebra, and Installer.
Clean and stable packaging through the use of CI Machine
Secure payment system with support for paid packages
Ability to randomize device information for free packages
Stores your repo and package records for up to two weeks
Automatically refresh repos in the background
Quick Actions via the Settings panel
Fully open-sourced under MIT License
Much, much more…
How to Download
Normally package managers are installed from a jailbreak app. so you cannot download this package manager directly, but are you jailbroken user? you can get this on Cydia.
Step 01: Open Cydia Or Sileo/Zebra
Step 02: Add the following repo to sources
http://apt.thebigboss.org/repofiles/cydia/
Step 03: Navigate to the search tab then find "Saily" then install it.
Step 04: Go to the iPhone/iPad home screen. Now you are able to see the Saily app installed on your device. (in some cases, you need to go to the iPhone/iPad app library tab and then search for "Saily").
News/Updates
2022/06/01
Saily, the jailbroken device package manager, has been updated with crash fixes and iOS 15 SDK updates.
Apt Repository
Saily 2.1-REL- updated
Changes: Generic Foundation Upgrade
The official website is now available
Web Link
Saily video guide coming soon>>>
Video guide 01- Saily Page Manager for iOS 14.4.1
https://www.youtube.com/watch?v=dKa0BAjy_2A