(Last Updated On: 14th September 2022)
Here is about the new Apple releases iOS and macOS updates to patch the actively exploited zero-day flaw. Apple has released another round of security updates to address multiple vulnerabilities in iOS and macOS, including a new zero-day flaw that has been used in attacks in the wild.
The issue, assigned identifier CVE-2022-32917, is rooted in the kernel component and could enable a malicious application to execute arbitrary code with kernel privileges. "Apple is aware of reports of this issue being actively exploited," the iPhone maker acknowledged in a brief statement, adding that it fixed the bug with improved binding checks.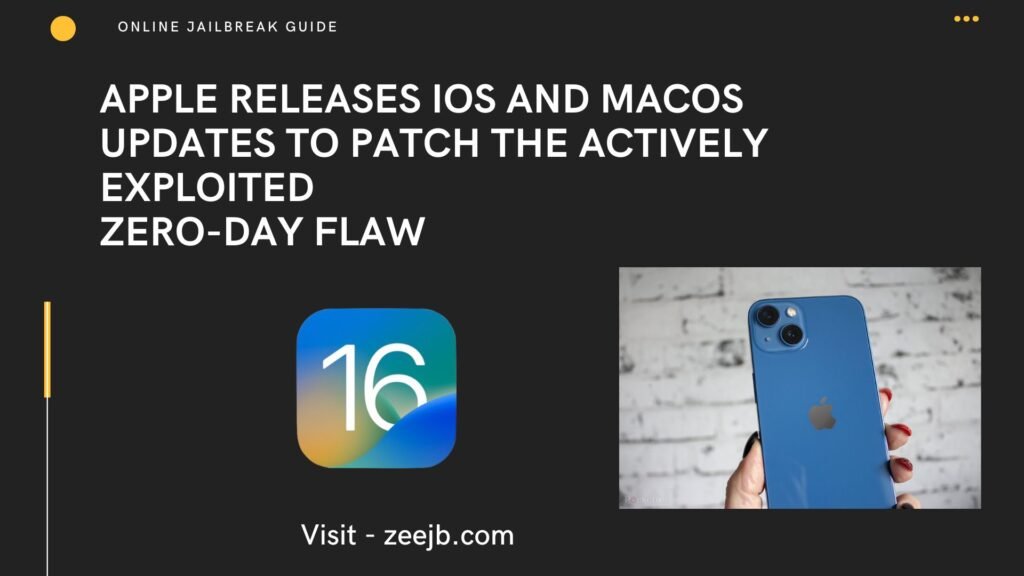 An anonymous researcher is credited with reporting this flaw. It's worth noting that CVE-2022-32917 is the second kernel-related zero-day bug that Apple fixed in less than a month.
Patches are available in iOS 15.7, iPadOS 15.7, iOS 16, macOS Big Sur 11.7, and macOS Monterey 12.6 versions. iOS and iPadOS updates cover iPhone 6s and later, iPad Pro (all models), iPad Air 2 and later, iPad 5th generation and later, iPad mini 4 and later, and iPod touch (7th generation).
With the new fixes, Apple has fixed seven actively exploited zero-day bugs and one publicly known zero-day vulnerability since the beginning of the year.
you may also like :