(Last Updated On: 29th June 2022)
Apple announced loads of new updates to its iPhone operating system at the World Wide Developer Conference. iOS 13 is different than before, though, as it now technically refers to the software for the iPhone – iPad software is now referred to by Apple you can expect the iPad to receive most of the major iOS 13 updates.
When is iOS 13 available?
The iOS 13.3 is available right now for those that want to preview the software ahead of release, but for people, you will be able to download it for free on compatible iPhones from September – the same time the new iPhones are announced.
Which iPhones are compatible with iOS 13?
iOS 13 will be available on iPhone 6s or later.
New iOS 13 features.
Performance
iOS 13 will bring:
30% faster Face ID unlock
60% smaller app update sizes
2x faster app launches
50% smaller app download sizes
Dark Mode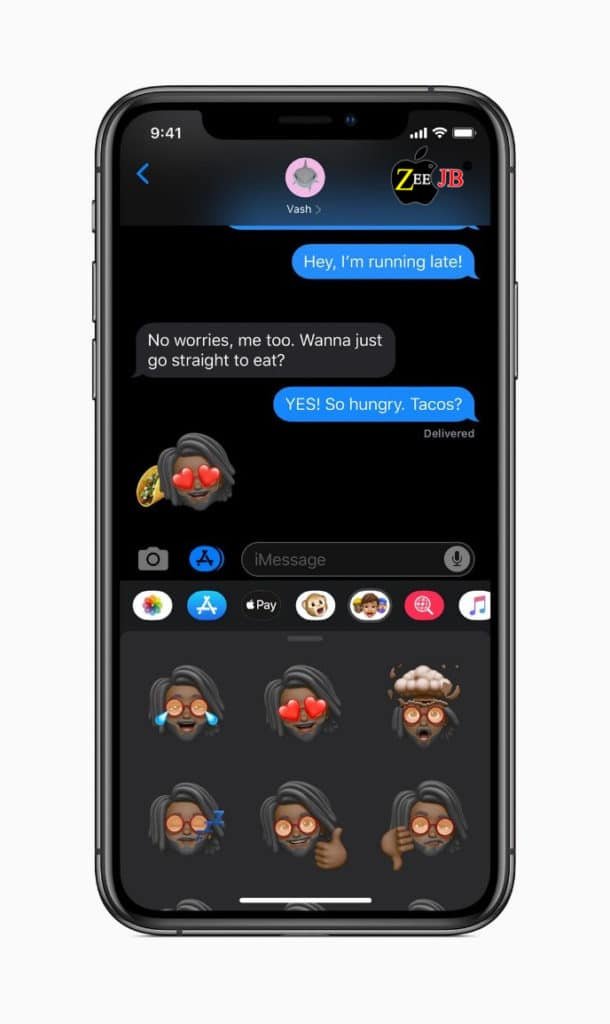 Apple is a system-wide Dark Mode, something that is not ubiquitous on Android phones.
Apple showed how it works across the operating system and throughout its first-party apps – Messages, Photos, Mail – they all take in a dark theme to give a unified black look to the iPhone.
if you have an iPhone with an OLED display (iPhone X, XS or XS Max) it'll actively save you battery life, as OLEDs work by lighting up pixels. Dark parts of display mean less energy used. Dark Mode won't necessarily work with third-party apps, and it will be up to developers to build incompatibility.
Keyboard -iOS 13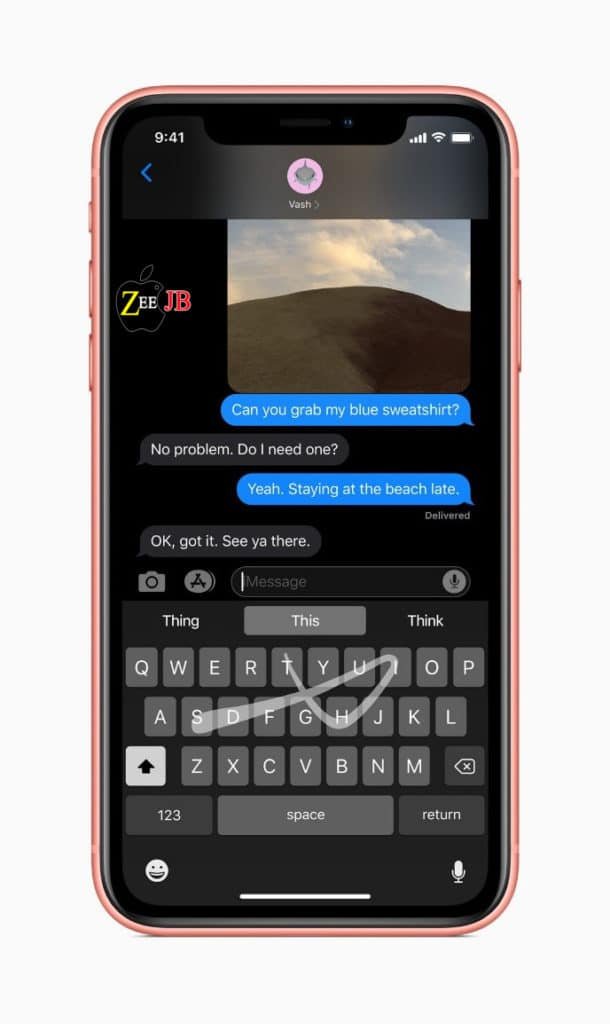 Taking a page out of Android circa 2013, the Apple default keyboard now supports swipe typing. About time, too!
Safari
Safari will get small updates to include quick options to change text size and adjust preferences for specific websites.
Music
Real-time lyric playback for supported tracks is now built into Music, whether you are using Apple Music streaming, playing from your downloaded library.
Mail
Apple's email app now supports rich fonts.
Notes
Notes will get more useful in iOS 13.it has a better interface and options.
Where it has been feature-light it will get a great Gallery view and proper folder system with tagging to help you archive better.
iOS 13 Cheat Sheet
iOS 13 will load apps up to 2x faster, thanks to improvements to how apps are architected.
You finally get swipe typing with a Quick Path keyboard option.
A new Dark Mode will make your photos and other content pop with a background that's easier on your eyes.
new Sign in With Apple feature lets you sign into apps easily without sacrificing your privacy.
The Photos app is getting new browsing options that remove clutter, including Month and Year views that highlight the best photos.
Reminders are getting smarter, as they can automatically recognize dates and times.
The revamped Maps app offers a lot more detail and new features like Collections.
Siri is going to sound less like a robot thanks to a big text-to-speech improvement.
You finally get the ability to select a Wi-Fi network in Control Center.
Memoji is getting personal and customizable, complete with makeup and accessory options.
iOS 13 can automatically silence unknown callers. No more spam calls!
iOS 13 Beta
The public beta of iOS 13 is now available.
iOS 13 Release Date and availability
Final Release: Sept. 2019. For most of iOS's history — the last seven years — Apple has released the official finished build of its major updates midway through September during the same year as its WWDC announcement 6 in 2012 and iOS.
Apple says iOS 13 will run on the iPhone 6s and later. That includes the iPhone SE. iPhone released in 2015 and earlier — the iPhone 6, iPhone 6 Plus and iPhone 5s — didn't make the cut.
Reminders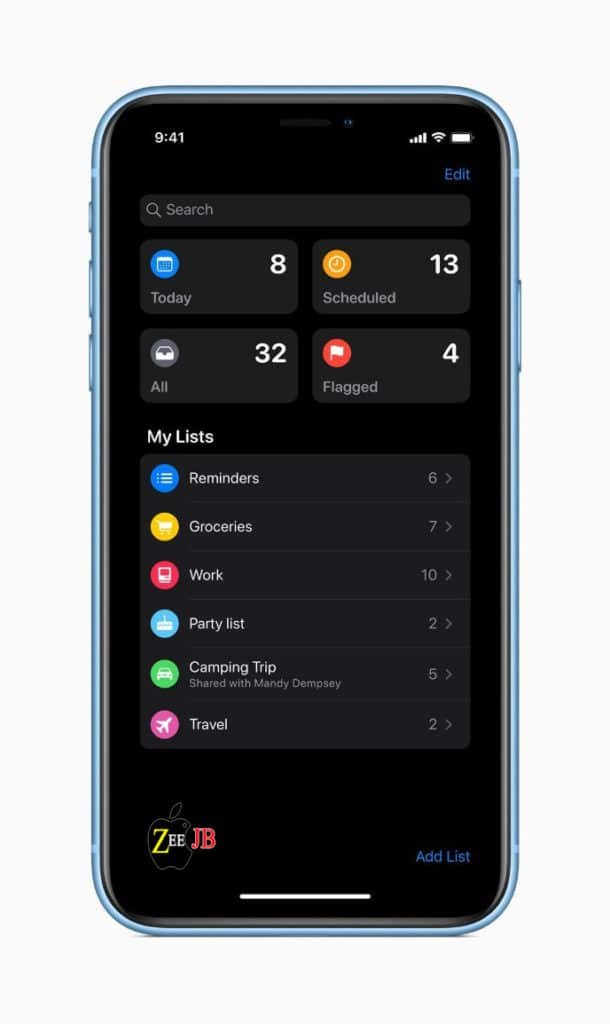 The Reminders app has been rightly given some love. We have found its interface confusing and unhelpful, so Apple has given it a full overhaul with smart lists, a better layout and organization options.
Maps
Apple had a PR disaster when it launched its terrible v1 of Maps, so it's good to see it seemingly get even better in iOS 13.
Apple claimed its cars have driven four million miles to collect better roads, terrain, and building data.
Messages
Messages got an update to include something a bit more fun (or annoying, depending on your opinion) in Memoji and Animoji integration.
You can add your Memoji or Animoji to your contact card and see your contacts better.
Memoji stickers will let you send Bitmoji-esque stickers of your face to anyone with Messages, but Apple says it will work with third-party messaging apps like WhatsApp.
Camera
A small update to portrait lighting will give more granular control to existing presets while adding a new one to let you get better results, we hope – portrait lighting has not been great since its introduction on the iPhone 7 Plus.
Photos
It is easier to edit your snaps within the app.
As well as saturation, brightness, and contrasts, Apple says it will be adding more to tweak your photos without having to use third-party apps like Snapseed or VSCO.
A big woop went up in the keynote when Apple confirmed you will be able to rotate video, a problem you probably do not realize you have quite often.
You will also be able to apply filters and effects to videos in iOS for the first time.
You can also be able to view photos by year, month, day, all with better autoplay and presentation to bring your photos to life within the app, as well as supposedly surface memories better.
Location
Locations services will be more granular as they are in Android. You will be able to share the location just once if you want.
the app will have to ask you for permission to share every time after – with the option to deny, of course.
Login
you can currently do to sign in to services with Google or Facebook.
When built-in, even if you are using a service for the first time, you will be able to confirm your ID with Face ID or Touch ID to sign with a new account using just your Apple credentials.
The winning feature here is the option of whether or not to share your email address with the app – you can select no, and Apple will create a unique random email address assigned to you to cover it.
AirPods
Siri will read your incoming messages and, with Announce Messages, let you reply without using any trigger words.
This feature will be available for third party messaging apps too. You will also be able to share audio between iOS 13 devices with a tap, playing audio to two pairs of AirPods.
Finally, iOS 13 on iPhone will let you HandOff audio to your HomePod and vice versa. This will work for all audio including phone calls.