(Last Updated On: 22nd August 2023)
Here are the world's best mac/ Macos apps for 2023. One of the advantages of having an Apple computer is access to its vast ecosystem of superior Mac applications. There are programs available for Mac users regardless of their needs, including productivity, picture and video editors, and security suites. You can find them in Apple's App Store, but here are the most popular free third-party Mac apps for 2022/ 2023. macOS may be the apple of your eye, but some of its default applications are quite rotten. Consider these third-party applications instead.
Let's see what are the world's best mac/ Macos apps for new 2023
Free macOS apps every Mac user should have
Updated November 2022: We've added Adobe Reader, Slack, NordVPN, Vivaldi, Spotify, and Dashlane.
Further reading =>> iOS 16 Jailbreak Released?
macOS can be classified as,
| | | | |
| --- | --- | --- | --- |
| 1. Utilities | 8. Video | 15. Other | 22. News |
| 2. Games | 9. Entertainment | 16. Reference | 23. Finance |
| 3. Photo & Video | 10. Photo Editors | 17. Design | 24. Photography |
| 4. Productivity | 11. Network & Security | 18. Graphics | 25. Browsers |
| 5. Music | 12. Business | 19. Plugins | 26. Education |
| 6. Graphics & Design | 13. Photo | 20. Office | |
| 7. Developer tools | 14. Lifestyle | 21. Social Networking | |
macOS apps
macOS apps online installation Zeejb iPA library
How to download the online link and IPA file link > coming soon with the next updates.
If you're looking for Favorite IPAs, you've come to the right spot. you can install favorite iOS IPA files, tweaks, and ++ apps for all iPhone, iPad, and iPod Touch – 2022 and all Categories.
Top Free MacBook Pro App Software: Top Picks
NordVPN
The software NordVPN does not track, collect, or share information. It works on Apple, Android, Windows, macOS, and Linux. You can enjoy a fast connection that doesn't stop and start.
Features :
5700 NordVPN servers across over 60 countries.
Double VPN or Onion over VPN service.
This program does not save session information, bandwidth use, IP addresses, traffic statistics, or session details.
Offers product support 24/7.
NordVPN does not track internet activities.
The Parallels Desktop
The Parallels Desktop tool has 30 utilities for Mac that can be used with just one click. It lets you stop annoying notifications and lock the screen saver while giving a presentation.
Features
The application makes it easy to lock an IP address.
It can look at how the app works and find ways to make it work better.
You can record videos of everything on your screen.
With the Parallels Desktop tool, you can find files that are the same.
Adobe Photoshop Express Editor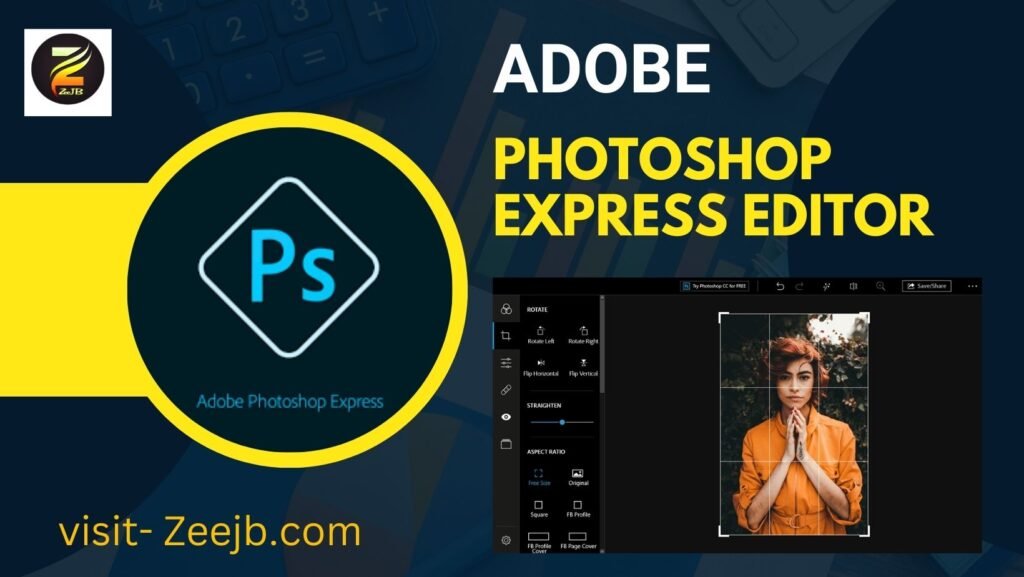 Adobe Photoshop Express Editor is a program for fixing photos and making changes to images. Designers, photographers, web developers, and other creative professionals can use it. This tool lets you make artwork, images, and illustrations, improve them, and change them. There is a motion blur gallery in Adobe Photoshop Express Editor. It has two effects: spin blur and path blur.
Features:
Supports conditional actions, which help you automate tasks that you do over and over again.
It lets you change the color with just one click.
You can link up with Behance, which is a social media site.
It has sharpened filters that are smart.
The generator method was used to build it.
Intelligent upsampling makes low-resolution images ready to print.
Gives a tool for choosing a path.
When you use Photoshop on your phone to edit an image, it can automatically save to the cloud.
Screencast-O-Matic
Screencast-O-Matic is a tool that lets you make videos of yourself playing games for fun. It lets you record gameplay on more than one device. This app lets you add background music and use rich text on your phone.
Features:
Both iOS and Android are supported.
You can add music from a library to the video.
It lets you share your videos on popular social media sites like YouTube or Facebook.
With this app, you can pair your own stories with videos.
Hazel
Hazel is another useful Mac app that organizes files automatically based on the rules you set. It can move directories based on their name, type, date, and a lot more. The app makes it easy to sort movies quickly and without any trouble.
Features:
It works with iTunes and lets you import photos.
You can choose how big your trash is.
It lets you sync data to Dropbox, a network share, or iCloud Drive.
It lets you know with a sound.
It lets you make workflows so that you can process files in the way you want.
It is one of the best Mac apps for getting rid of old files in the trash.
You can see a preview of your rules as you change them.
Icedrive
Icedrive is a cloud service from the next generation that makes it easy to access, manage, and update your cloud storage. It allows you to share your files, show them off, and work together on them. This is the best macOS app.
Features:
Icedrive offers a clean and simple interface for managing your files.
Everything is secured on the client side, with no knowledge of your data. It offers free storage of files up to 10 GB.
Twofish Encryption is the only cloud storage service that supports it.
Stream media from the cloud and simply share it with others. No time-consuming synchronization IceDrive can be mounted with a single click, therefore this is not required.
Google Workspace
Google Workspace is a free online office suite that also serves as data storage software. It is an excellent substitute for Microsoft Office. You can create Docs, Sheets, and Slides. It also enables you to build forms to aid in the administration of an online survey. It provides 15 GB of free storage space.
Features:
The utility is compatible with macOS.
It enables you to integrate with thousands of other programs such as mind maps, diagram tools, and so on.
It enables you to create Docs, Sheets, and Slides.
It allows for real-time synchronization.
It allows you to rapidly alter your document, presentation, and sheet.
You may develop forms to assist you in conducting a survey.
Logic Pro
Logic Pro is a tool that can turn your Mac PC into a professional recording studio. The software offers DJ-style effects and transactions for tracks. It is a must-have Mac app which enables you to mix your music collection with ease.
Features:
You can use more than 1000 software tracks to make audio tracks with Logic Pro.
It lets you record, change, and edit MIDI performances.
Live loops can be controlled from an iPhone or iPad.
It lets you make drum beats, melodic parts, bass lines, and other things quickly.
You can play guitars, drum pads, and keyboards that are shown on the screen.
Free macOS applications that every Mac user needs
The Unarchiver
Pocket
Simplenote
Google Chrome
uTorrent
Itsycal
Onyx
VLC media player
The Unarchiver
ZIPs and RARs may not be as ubiquitous as they were when the Mac operating system was named after big cats, but if you still need to expand and extract data, The Unarchiver's instantaneous and unobtrusive processing can enable you swiftly access the hidden contents. With dozens of supported formats and dead-simple one-click operation, the application will extract and expand all types of file extensions in a variety of languages and almost any compression technique.
Simplenote
Simplenote's name is deceptive; the only easy aspect is the choice to download it. Simplenote claims to blend seamlessly into your workflow, regardless of how or what you write, with a synchronization and categorization system that matches the most potent note-takers available. The surprisingly potent application places a priority on speed and efficiency, providing a clear, lightweight interface that allows you to rapidly access your notes, organize your ideas, and locate information hidden in a mountain of text snippets.
Bartender 4
Bartender 4 is an app for when you have too many apps open at once. Simply put, it lets you choose which apps you want to see in the menu bar and change their order. It's a subtle tool that was made with the organization in mind. Because of this, it helps you organize different parts of your interface better.
Itsycal
It's very helpful to have the date and time in our menu bar, but if you want a little more control over your schedule, Itsycal is the best clock replacement for menu bar tweakers. Itsycal, as its name suggests, adds a small but very useful calendar to your menu bar, complete with appointment dots and a list of any meetings that are coming up. You can also add an event without having to open Calendar, but the best reason to download Itsycal is that it looks great, whether you like things light or dark.
Magnet
Magnet allows you a ton of flexibility when it comes to seeing numerous windows side by side. Designed with the multitasking Mac user in mind, the software provides a simple means of arranging your desktop.
Magnet allows you to drag and snap windows to the screen's edges and corners, where they will automatically lock into place. If you need to transfer material from one program to another, this fantastic tool comes with a set of shortcut keys for doing just that.
Unclutter
As its name implies, Unclutter is a very simple program. This Mac program may be accessed with a swipe down from the top of the screen and serves as a repository for recently used documents, clipboard content, and quick notes.
Fantastical
If you're ready to shell out the cash, Fantastical is the only calendar software you'll ever need. A membership unlocks not just a suite of sophisticated tools, but also a gorgeous and functional full-screen calendar. The app's main strength, though, lies in its reminder-making capabilities; to set up a reminder for, say, "Dinner with Alexa on Thursday at 7:30 p.m.", all you have to do is input the relevant information into the app.
Duplicate File Finder
If you've been using your Mac for some time, you've probably gathered duplicate files along the way. And some of them may be taking up valuable space on your hard disk. You could run a thorough disk cleanup to discover and remove them, but if you want to find duplicate files fast and get on with your day, create room in your Applications folder for Duplicate File Finder. Simply drag a folder into its window, and you'll get a comprehensive report on duplicates on your system in seconds, allowing you to know what they are and where they're hidden, and allowing you to eliminate them quickly. You'll have to live with the odd ad until you upgrade to the $5 premium version, but it's still a useful tool.
Quick links:
The most famous jailbreak solutions are,
jailbreak tools
List of macOS version names
OS X 10 beta: Kodiak – September 13, 2000
OS X 10.0: Cheetah – March 14, 2001 (Latest: 10.0.4)
OS X 10.1: Puma – September 15, 2001 (Latest: 10.1.5)
OS X 10.2: Jaguar – August 14, 2002 (Latest: 10.2.8)
OS X 10.3 Panther (Pinot) – October 24, 2003 (Latest: 10.3.9)
OS X 10.4 Tiger (Merlot) – April 29, 2005 (Latest: 10.4.11)
OS X 10.4.4 Tiger (Chardonnay) – January 10, 2006 (for Intel Macs) (Latest: 10.4.11)
OS X 10.5 Leopard (Chablis) – October 26, 2007 (Latest: 10.5.8)
OS X 10.6 Snow Leopard – August 28, 2009 (Latest: 10.6.8)
OS X 10.7 Lion (Barolo) – July 20, 2011 (Latest: 10.7.5)
OS X 10.8 Mountain Lion (Zinfandel) – July 25, 2012 (Latest: 10.8.5)
OS X 10.9 Mavericks (Cabernet) – October 22, 2013 (Latest: 10.9.5)
OS X 10.10: Yosemite (Syrah) – October 16, 2014 (Latest: 10.10.5)
OS X 10.11: El Capitan (Gala) – September 30, 2015 (Latest: 10.11.6)
macOS 10.12: Sierra (Fuji) – September 20, 2016 (Latest: 10.12.6)
macOS 10.13: High Sierra (Lobo) – September 25, 2017 (Latest: 10.13.6)
macOS 10.14: Mojave (Liberty) – September 24, 2018 (Latest: 10.14.6)
macOS 10.15: Catalina (Jazz) – October 7, 2019 (Latest: 10.15.7, Security Update 2022-005)
macOS 11: Big Sur (GoldenGate) – November 12, 2020 (Latest: 11.7.1)
macOS 12: Monterey (Star) – October 25, 2021 (Latest: 12.6.1)
macOS 13: Ventura (Rome) – October 24, 2022 (Latest: 13.0)
What is macOS Ventura? All you need to know
macOS 13 Ventura introduces Stage Manager, Continuity Camera, and a modification to System Preferences that is significantly less simple. Apple released the first version of macOS Ventura to Mac users on Monday, October 24.
When Comparing macOS Ventura to macOS Monterey, What Changes?
STAGE MANAGER

The first feature that stands out is how your Mac lets you do more than one thing at once. You can turn on and use Stage Manager on your Mac if you have macOS Ventura. It is an improved version of Mission Control, which stacks app windows on the left side of your desktop. On your Mac, you can switch between 4 open apps without having to minimize any of them. Mission Control lets you see all the open apps at once.

NEW SYSTEM PREFERENCES MENU

The second most significant change is the revamped System Preferences pane. With macOS Ventura, Apple has renamed System Preferences to System Settings, and the appearance closely mimics the Settings app on your iPhone and iPad. Unlike macOS Monterey's System Preferences, the left menu has choices like as Display, Wallpaper, Wi-Fi, Sound, and Keyboard.
History of macOS
Mac OS X debuted on March 24, 2001, more than twenty-one years ago. There have been many positive and negative changes during the last two decades. Mac OS X has undergone several revisions and design changes to reach its current state, which is a result of the first edition's flaws (slowness and the inability to run essential applications such as Microsoft Word). We've witnessed tight integration with iOS devices, the incorporation of the cloud, and the arrival of excellent and helpful features such as integrated Time Machine backups, Quick Look – which allows you to see a preview of a document without opening the application, and innovations like Expose, Spaces, and Desktop Stacks to help you work more efficiently.
How to download online and the iPA file link are coming soon with the next updates.
You can download iPA files from the Zeejb iPA library.
Top posts of the week:
Fugu 15 / 14 Jailbreak – Semi-Untethered permasigned jailbreak for iOS 15 2022.
TrollStore – You Can Now Sideload Any IPAs Permanently For Free in 2022.
Filzaescaped15 – PlankFilza iOS 14 – iOS 15.2.1