(Last Updated On: 18th March 2021)
In this post, you can learn about iOS 14 jailbreak, Step by step instructions on how to jailbreak iOS 14 with Checkra1n, Unc0ver, Chimera, Odyssey, Blizzard jailbreak, jailbreak solutions, MAC and Windows guide, and all the Cydia installation methods for iOS 14- iOS 14.2.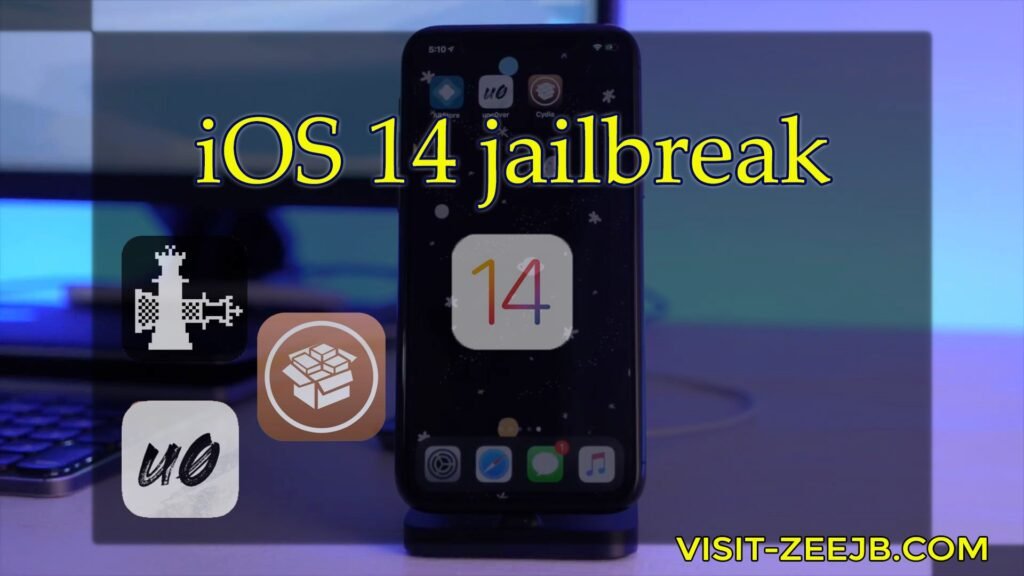 How to jailbreak iOS 14?
Now you can jailbreak iOS 14 running devices with Unc0ver online jailbreak tool and Checkra1n. As you know, online jailbreak tools such as rootless, and odyssey tools are not yet supported for this version. However, you can use the iOS 14 jailbreak solution to get a better online jailbreak experience.
iOS 14- iOS 14.2 with computer
Now you can jailbreak iOS 14 running device with a MAC, Linux or Windows PC.
Checkra1n jailbreak
Checkra1n is a permanent semi-tethered jailbreak. currently, checkra1n jailbreak is compatible with iOS 12.3 to iOS 14, iOS 14.1,iOS 14.2. checkra1n team released their new version checkra1n 0.11.0 beta with many changes. also, they added Official support for iOS 12.0 – 13.7, Official support for iOS/tvOS 14.0 (A8(X)-A9(X) running iOS and iPadOS; all tvOS devices are supported).
you can get checkra1n jailbreak new IPA and other information from Zeejb Checkra1n page(click the following button).
How to jailbreak iOS 14 with checkra1n?
step1- download the latest version of the checkra1 tool.
#step 02- After downloading, grab the downloaded DMG file and drag it to your Applications folder.
#Step03- sometimes devices get an error saying that the Checkra1n app is not working by the operating system. if you get errors, please follow the steps below (point steps). if you do not get an error please skip the point steps.
Launch the System Preferences app
Next, go into the Security & Privacy option.
After, click, Open, and enter your password when prompted.
Run the Checkra1n tool again and it should work normally.
#step04 – After opening the Checkra1n app, connect your device to your computer.
note- please use an official Apple Lightning cable.
#step 05- after Open the Checkra1n Options, and check the "Allow untested iOS/iPadOS/tvOS versions" option.
Step 06- press back button.
Step 07- Click the Start button in the Checkra1n app then press OK.
Step8- Select Next and follow the screen instructions. it will put your device in DFU mode and will have different steps depending on the device you are trying to jailbreak.
Step9 – After Checkra1n detects DFU mode, jailbreak the device. then the device is rebooted a few times.
Step 10- When the process completed please unplug your device from the computer. open the checkra1n app in your device and press "install Cydia".
– Enjoy the jailbreak –
You can install checkra1n easily from 3U tool.
Jailbreak solutions for iOS 14- iOS 14.2
when new version released you cannot jailbreak their device.so you need to use jailbreak solutions.
Pikzo for iOS 14
Pikzo is the best repo extractor. You can install Jailbreak apps, tweaks, themes collection hacked game from it. Pikz0 works with the latest iOS 14.0.1, iOS 14.1, and iOS 14.2 beta too. It is support with all latest iPhone / iPad models such as iPhone 11 / 11 Pro / 11 pro Max, iPhone XS / XS Max / XR, iPad Pro 4th gen.
Zeejb Appstore
Zeejb app store is most popular iOS 14 / iOS 14.0.1 Jailbreak solution. you can get iOS apps,hacked games, tweaks,Grammarly app, social, utilities and many more.
Uo4S Store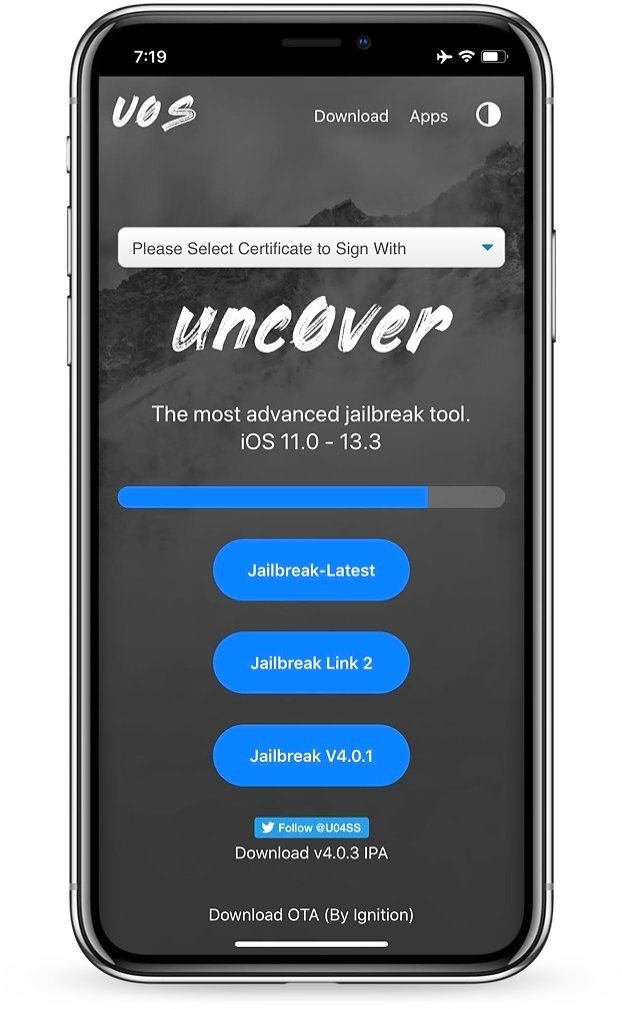 U04S Store allows you to install Unc0ver jailbreak to your device. Uncover jailbreak is compatible with iOS 14. also, you can use their store to install apps, install 1000+ iOS apps, hacked games, themes, tweaks, Cydia apps, Apple TV apps, utilities, e-books, and many more.
Hexxa plus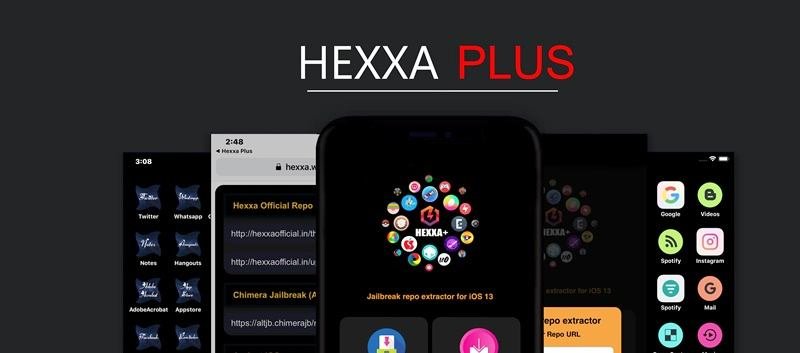 Hexxa plus is a another repo extractor for iOS 14. it allows you to install apps,tweaks form hexxa plus.you can get hexxa plus from the Zeejb appstore.
App valley
AppValley allows you to install apps and games on your iOS device. This is another Cydia alternative app store. No need for a jailbreak. This is compatible with iOS 14 / iOS 14.0.1.you can get Appvalley from the Zeejb app store.
Unc0ver jailbreak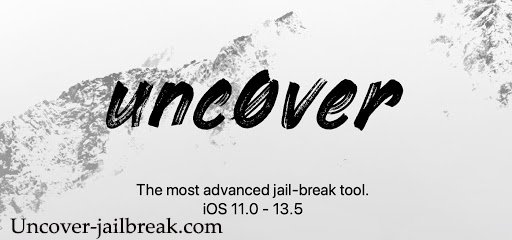 Uncover is the world's best online jailbreak tool. NowUncover jailbreak is compatible with iOS 14- iOS 14.3. you can Install Uncover jailbreak new IPA from U04S Store.
you can get more information about Unc0ver from Uncover official site and Uncover jailbreak site.
Now you can install Uncover using a computer(MAC or WINDOWS).
Rootless jailbreak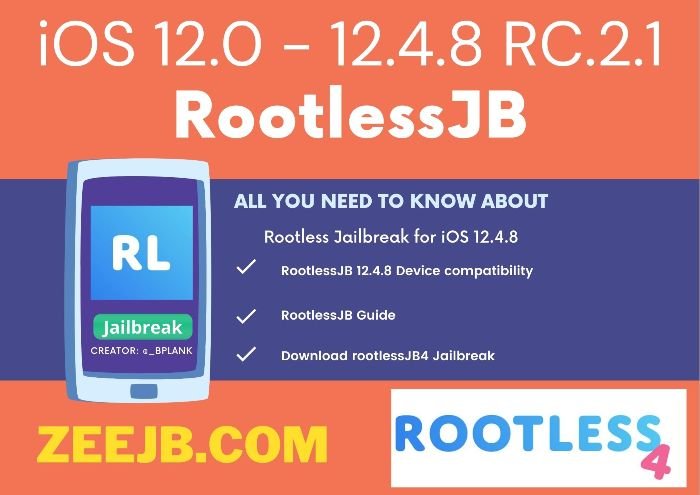 Rootless jailbreak is another online jailbreak tool. rootless jailbreak tool released for iOS 12 to iOS 12.4.8. but it is not yet compatible with iOS 14 and higher versions.you can get rootless jailbreak latest version from Zeejb rootless jailbreak page.
Odyssey jailbreak
Odyssey is a jailbreak tool to install Cydia or Sileo. it is not supported for iOS 14. Currently, odyssey supports iOS 13 to iOS 13.7. you can easily get odyssey from Odystore.
more about odyssey jailbreak>>>