(Last Updated On: 19th March 2021)
In this tutorial, we hope to educate you about how to fix crashed tweaked applications on your iPhone or iPad without jailbreaking, downgrading, or losing any data.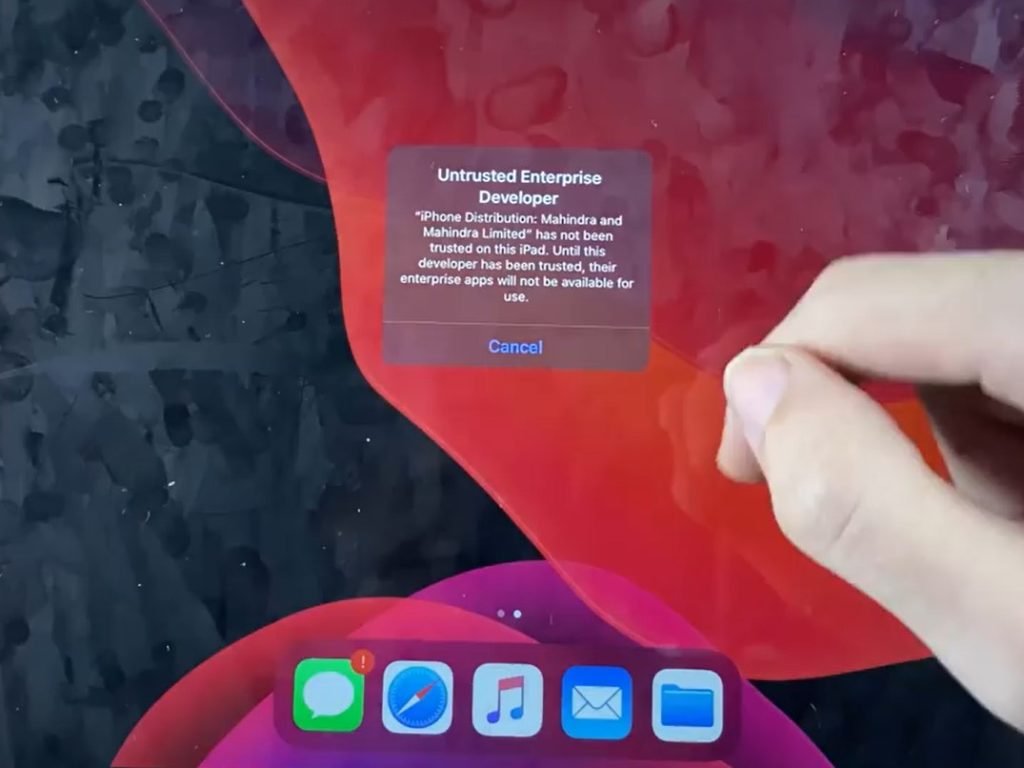 How to fix Tweaked apps crashing iOS 13 – iOS 13.3.1, iOS 14.4
First of all, You should find Apple mac book, windows / Linux running computer and proper internet connection.
let's get started with the tutorial
As the first step, you should download the latest version of iTunes software form apple's iTunes download page.
iTunes For Windows
iTunes For Mac
After the downloading iTunes follow these instructions
Part 1
Step 1 – Open the downloaded iTunes software and install it.
Step 2 – Open installed iTunes and connect your iPhone or iPad into the computer using a cable. (If you don't know how to plug your iPhone or iPad into the computer then consult Google or Youtube).
Step 3 – After that press the "Trust" button on which appeared on the iPhone ( if this was not functioning follow step 2 again).
Step 4 – Then you can see your device connected with iTunes otherwise Device's name appeared on your iTunes software down the Devices category.
Step 5 -Then you must find out the Manually Back up and Restore section under the Backup category.
Step 6- Now press the backup Now button. It will take much more time it will depend on your quantity of data (While backing up all the data are backed up – Photos, Emails, Browsing history, installed apps and all data)
Step 7- After Finish backup, you must reset the iPhone or iPad.( Settings -> General ->Reset ->Erase All content and Settings – Follow the steps of the on-screen)
Part 2
After resetting your iPhone or iPad Pay your attention to these steps.
When the phone asked to sign in, Don't Sign in to your Apple Device (iCloud account or any services)
Step 1 -Select language and country and continue the on-screen progress.
Step 2 – Skip Face-id, Passcode.
Step 3 – *Very important -Press Don't Transfer Apps & Data (Do not restore any iCloud Backups, Mac / Pc.)
Step 4 – On AppleID screen Click on "Forget password or Don't have Apple Id " Step 5 – Press Setup Later.
Step 6 – Continue with On-Screen Instructions.
Step 7 – Download Zee-App ( Press Instal -> Open -> Open Settings -> General -> Device Management -> Profile Downloaded -> Open ZeeApp config -> Press Trust.)
Step 8 – Install Any Application On Zee-Store.
Step 9 – Open downloaded App – (If it will not open please follow this steps – Open Settings -> General -> Device Management -> Trust the certificate)
Step 10 – Now all tweaked apps are working on iOS 13, iOS 13.3.2
Part 3
Restored backup files into the iPhone or iPad.
Step 1 – Connect the iPhone or iPad into Pc & open iTunes.
Step 2 – Trust the connection.
Step 3 – Restore your backup
Now you can install any application without any problem. Is there any problem please comment below.