(Last Updated On: 12th February 2022)
VCUS (Video & Vlog Editor) is a world-popular short video app that's easy to use with amazing effects! you can use this application to create new videos, tempos, TikTok videos, seasonal videos, celebrations, loving videos, and all the editions. not only that you can use Vcus pro tempo rhythms and templates like on the tempo application.
Vcus pro is this year's most popular video creation app. Every day they update their application with new templates, effects, transmissions, and adding new music. you can use this app mainly for creating stories, Instagram photos, videos, TikTok short videos, etc.
Vcus new updates
Merry Christmas! We have some new Christmas music and video templates ready for you to try out!
Produce professional-quality videos with one tap.
Nurture your creativity with a slow-motion effect.
Unique original music for vlogs travel magazines, landscapes, and more. -Simple, attractive, food, sports, travel, business theme templates are available online, come and create your unique Vlog.
Multiple transitions and filters for fast, high-quality video production.
High resolution full screen display for deep immersion user experience.
VCUS PRO
– Access our complete filter and template library, along with 15+ exclusive music tracks (even more to come in future updates!)
How to get VCUS ?
You can get VCUS free application from the Apple app store. But if you can get the pro application it is better. You will not lose money. Because it is so useful, this app is worth more than the money you invested.
Surprise your friends and loved ones by creating creative videos with Vcus pro.
Vcus Patch app
Vcus patch app allows you to install pro features without jailbreaking your devices. which means you can unlock all pro features from Vcus pro features from the Vcus patch app. this is compatible with all iPhone/ iPad models and iOS versions.(including iOS 15.2).
How to GET VCUS pro for a special offers?
Normally Vcus app developer team required a monthly USD 7.99. but now you can Get a Vcus pro application from a low budget from UDIDMASTERS web or Vcus patch app. they allow you to get this application and tweak the app with 1 year of revoked protection.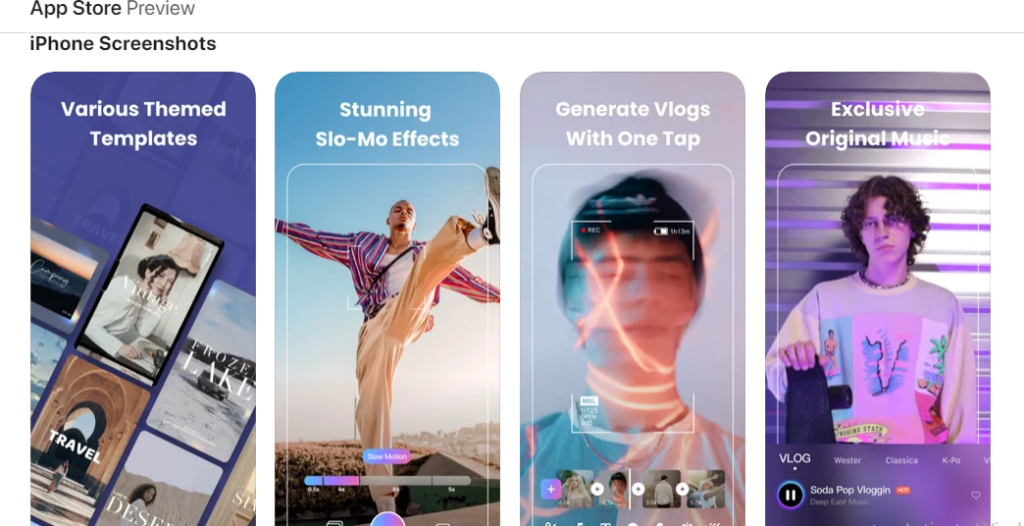 VCUS with E-SIGN patch
E-sign is an IPA signing tool. this allows you to install any application to your device by using the iPA files. you can get the VCUS pro application freely from E-sign.
Appdb pro application
Appdb pro application lets you install the VCUS pro application for free.it is compatible with all iOS versions and device models.
Vcus iOS and device compatibility
Vcus is compatible with all device models including the new iphone13 pro max. also it is supported for iOS 10 to iOS 15.2 and higher versions.
iPhoneRequires iOS 10.0 or later.
iPod touchRequires iOS 10.0 or later.
Make your video unique by using trend filters with VCUS
Filters have long played an important role in the shooting, and many filters are still essential in this digital age. VCUS APP provides many filters for users and is suitable for any video occasion.
Today, we introduce the most popular filters in the VCUS APP!
Trend filters
MN2 – This is one of the hottest filters in the VCUS APP! No matter what the portrait or landscape videos, the filter can give you the perfect tone and contrast. Sometimes, when we shoot, photos or videos can be very dark due to the lighting problem. But do not worry and do not delete them, try MN2, then you can find miracles! Don't believe it? Check out the comparison below!
before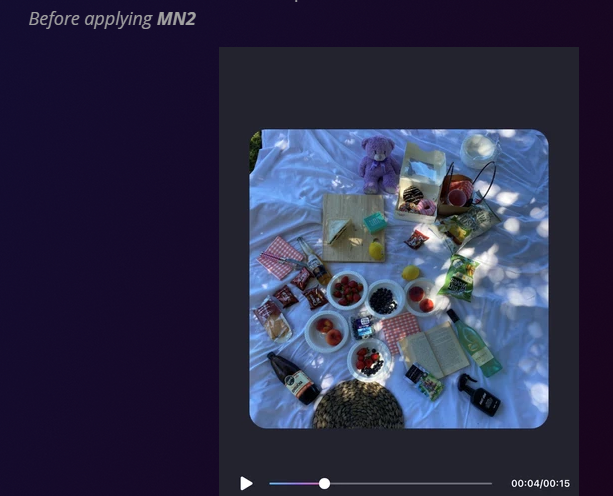 After
Have you noticed that many of the photos or videos posted on social media this year have a glowing effect? It's like Rihanna singing "Shine like a diamond". How to get a glowing bright effect on a photo or video? It is readily available with the following two filters:
Glitter and Sparkle – You can shine brighter with Glitter and Sparkle filters. Both filters are currently the most popular on social media and you can find them in the VCUS APP too! Applying these two filters to your video will fill the whole picture with a dreamy glowing effect and the effect of your video will be instantly beautiful and elegant.
Videotape – The filter uses a magnetic recording method, which is similar to the principle of a magnetic stripe. Although the image may seem a bit distorted, it has a unique beauty and a sense of nostalgia that attracts a lot of people.
What's new in VCUS- Story & Video Editor v2.0.040
Release date: 2021-07-23
Current version: 2.0.040
File size: 86.47 MB
Developer: Meitu Technology, Inc.
Compatibility: Requires iOS 9.0 or later. or Android KitKat 4.4, Lollipop 5.0, Marshmallow 6.0, Nougat 7.0, Oreo 8.0, Android Pie 9.0, versions 10, 11, 12 or later
Is the VCUS- Story & Video Editor app free? The cost of the app is Free
you may also like :
How to jailbreak iOS 15.2 online?