(Last Updated On: 8th October 2021)
Here are 5 ways you can use an apple. The best kit you can buy for your iPad is the Apple Pencil. It allows you to draw, doodle, and write on the tablet as well as write handwriting. Apple Pencil 2 and the original Apple Pencil 2 were released in 2015 and 2018, respectively. They allow designers and employees to replace your indelible fingers with an essentially slim and precise stylus.
Hence, creativity and the ability to keep the portable soul alive. Let's take a look at 5 ways you can use an Apple Pencil.
How to use Apple Pencil.
1. Instant notes
2. Checking your Apple Pencil's battery
3. Signing and highlighting documents
4. Tracing with your Apple Pencil
5. Wired/ Wireless Charging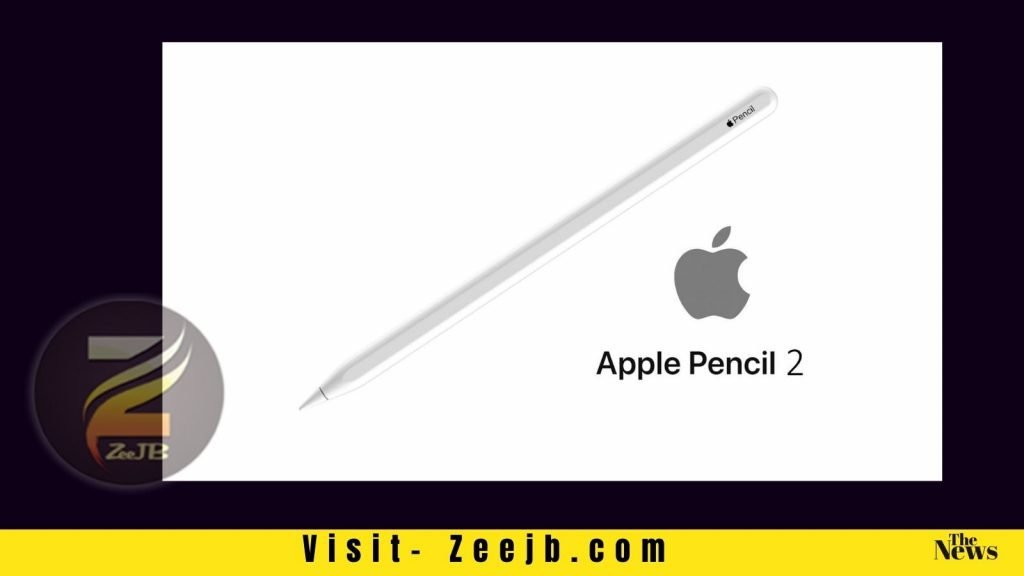 Instant notes
Quick notes are one of our favorite features of the Apple Pencil. You can quickly open the Notes app by tapping the lock screen using the Apple Pencil Tip. This feature is enabled automatically, but you can turn it off at any time by going to Settings> Notes> Access Notes from the lock screen.
Checking your Apple pencil's battery
The Apple Pencil may be a useful tool, but it has no battery indicators. There is an easy way to see how much battery life your Apple Pencil has. You can create a widget on your iPad to show the battery percentage. Make sure the Apple Pencil is connected to your iPad.
Signing and highlighting documents
The Apple Pencil is a great tool for signing virtual documents. Its precision software monitors every movement by hand very closely. Ensuring efficient signing of documents.
Tracing with your Apple Pencil
Everyone knows that you can draw and write with your Apple Pencil. You can transfer a sketch or sketch you have drawn on paper to your iPad by placing the paper on the screen of the device and finding the outline with your pencil. The iPad recognizes pencil strokes. This is a great feature. It makes it so easy to draw.
Wired/ Wireless Charging
Apple's first-generation Apple Pencil was launched in 2015 with the iPad Pro. The company was heavily criticized for the way the stylus was charged. You can find the Lightning Port at the end of your Apple Pencil. Next, insert the pencil into the Lightning port on your iPad.
Remove the Apple Pencil cap on the back. Next, remove the back cover of your Apple Pencil and insert the Lightning adapter into your Apple Pencil. Connect your lightning cord to the Lightning adapter.
Apple pencil 3
In 2020, rumors spread that Apple was working on 3 pencils for its iPad 2020 models. But since then no further talk about the Apple pencil has hit the market.
But the new Apple Pencil with the newer versions of the new iPad, which will be released in 2021 or later, has a lot of potentials.
Apple Pencil charging
Once you have paired your Apple Pencil with your iPad, you will need to charge it. However, this is very simple — connect your Apple Pencil to the power source (for pencil 1) or the magnetic stripe (for pencil 2), and it will begin to charge. It comes with an original Apple Pencil adapter if you prefer and allows you to connect it directly to your iPad charger.
The Apple Pencil does not take much time to use because it charges very quickly. The iPad will notify you when you connect the stylus. This will let you know if you want to charge the stylus for a short time or for a long time.
How to connect an Apple Pencil
An Apple Pencil connects to your iPad more easily than other terminals, such as headphones or wearables.
To get started, make sure you have Bluetooth enabled on your iPad. Then,
Remove the cap at its end to expose the lightning connector.
Connect this to the Lightning port on your iPad.
Attach the stylus to the magnetic strip of your iPad Pro for the Apple Pencil 2. Apple Pencil 2 pairs automatically, but for the original Apple Pencil 2 you need to tap immediately.
New Apple iPad Mini with Apple Pencil
Apple's updated iPad now has a 10.2-inch retina display and base storage of 64 GB, which is double the previous version. A Wi-Fi-only version costs $329 while one with cellular connectivity costs $459.
The iPad Mini, which was also updated, now has an 8.3-inch display screen and a new USB-C port. Like the iPad, the iPad Mini comes with Center Stage and will also support Apple Pencil so people can use the tablet for sketching.
Quick links-
iOS 14.5.1-14.0 UNTETHERED JAILBREAK Achieved
Jailbreak iOS 14.8 – checkra1n and online tool
Youtube patch app (hacked app)
Filza – PlankFilza iOS 14 – iOS 13