(Last Updated On: 15th January 2023)
Get help, even if you're off the grid. Apple's "Emergency SOS via satellite" is one of the new features that came with the iPhone 14 phones in September 2022.
Apple says it's for "exceptional situations" when there's no other way to get in touch with emergency services. When you're in trouble and can't get a Wi-Fi signal or a lock on a cell tower, your iPhone 14 will contact a satellite and send out a call for help that way.
However, this is not a backup internet connection for personal use. The satellite connection is sluggish and restricted, and it is actually only ideal for delivering critical information about your situation: where you are, what condition you are in, and what assistance you need. To use Emergency SOS via satellite functionality, you need an iPhone 14, iPhone 14 Plus, iPhone 14 Pro, or iPhone 14 Pro Max. Apple hasn't discussed long-term pricing yet, but it's offering the service for free for two years when you buy a compatible device.
How Does Satellite-Based Emergency SOS Work?
Emergency SOS via satellite is only available when you're in an area without Wi-Fi or cellular coverage – otherwise you'll hopefully be able to contact emergency services or your trusted contacts in the usual way. Ideally, you want a clear view of the sky and horizon, as obstructions like foliage and mountains can slow down or even block your satellite connection.
Messages might take up to 15 seconds to transmit even in ideal circumstances with the best satellite lock. That may seem rudimentary, but there is a lot of fascinating technology here, not the least of which is Apple's incorporation of satellite communication into something as small as the iPhone 14. (To see what we mean, consider the dimensions of a standard satellite phone.)
Your phone will guide you through everything you need to do in a stressful emergency, including moving iPhone to be locked to a satellite. (This can be done even when the handset itself is locked.) The feature works in conjunction with other security options on iPhone, so you can send emergency responders information from the Medical ID section of the Health app.
How to Use Emergency SOS via Satellite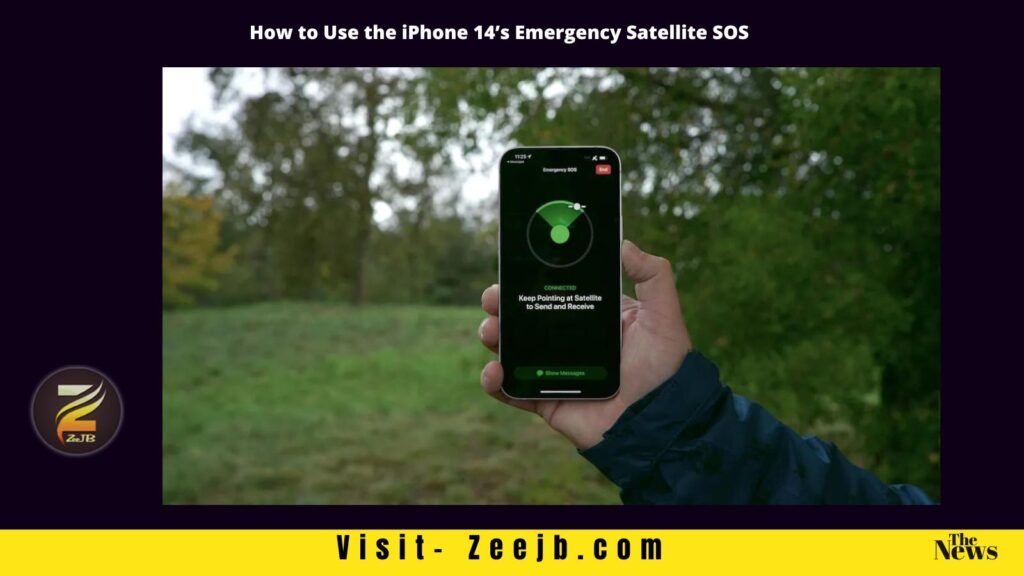 Go to the Health app on your iPhone, tap Summary, then your profile picture (top right), then Medical ID, and tap Edit. You can fill details about your medical conditions, medications, allergies etc.
If necessary, you can send this information via satellite communications as part of your emergency SOS.
You may also specify emergency contacts and first responders who can be contacted through the satellite link. Furthermore, make sure you're sharing your location with these people using the Find My app on your phone—your position may then be immediately communicated out into the broader world if you get into difficulty.To utilize Emergency SOS via satellite, you must first attempt to dial 911.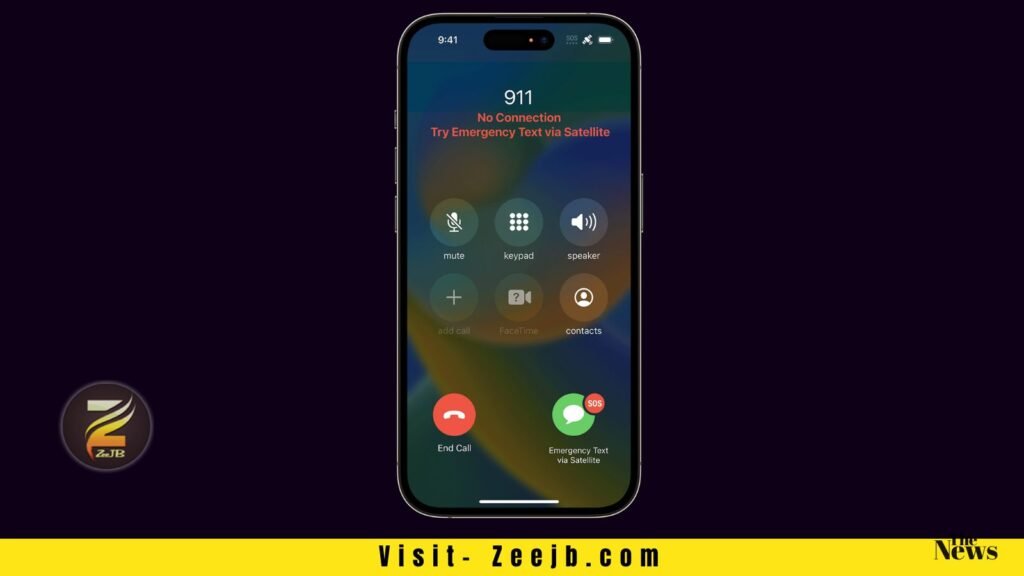 If there are no networks accessible, the Emergency Text via Satellite option shows on the screen. Tap here, then Report Emergency, and you'll be asked a few questions about what occurred and what kind of help you need. (This may include how many people are with you and any injuries you have sustained, for example.) You may also specify which optional information, such as your medical ID data, is provided.
After that, just follow the directions on your iPhone's screen. You'll be directed to get and maintain a lock on a passing satellite (which may require you to shift your position slightly). The emergency services may send you text messages requesting further information, and they should keep you informed on the response.
Try the Emergency SOS via satellite demo
To learn how Emergency SOS works via satellite, try the demo. You should be outside, in relatively open ground, with a clear view of the sky. Trees with light foliage can slow the connection, while dense foliage blocks it. Hills or mountains, canyons and tall structures can also block the connection.
If you haven't turned on location services for the satellite connection, you'll be prompted to turn them on before you start the demo.
Open the Settings app.
Tap Emergency SOS.
Under Emergency SOS via satellite, tap Try Demo, then follow the onscreen instructions.
To use the demo, you must be in a country or region where Emergency SOS is available via satellite. The demo does not call emergency services.
you can more information about the Emergency SOS via satellite demo from apple's official website.
Emergency SOS via satellite availability
To utilize Satellite Emergency SOS (or to disclose your position via satellite):
You must have an iPhone 14 or iPhone 14 Pro running iOS 16.1 or later.
You must also be in an area with no cellphone or Wi-Fi connectivity.
Emergency SOS via satellite is accessible in the United States, Canada, France, Germany, Ireland, and the United Kingdom3.
International visitors who visit a country or territory where Emergency SOS via satellite is accessible may utilize the function while there, unless they purchased their phone in China mainland, Hong Kong, or Macao. On iPhone models bought in China mainland, Hong Kong, or Macao, emergency SOS via satellite is not available.
Satellite connections may not function above 62° latitude, such as in northern Canada and Alaska.
Emergency SOS via satellite and privacy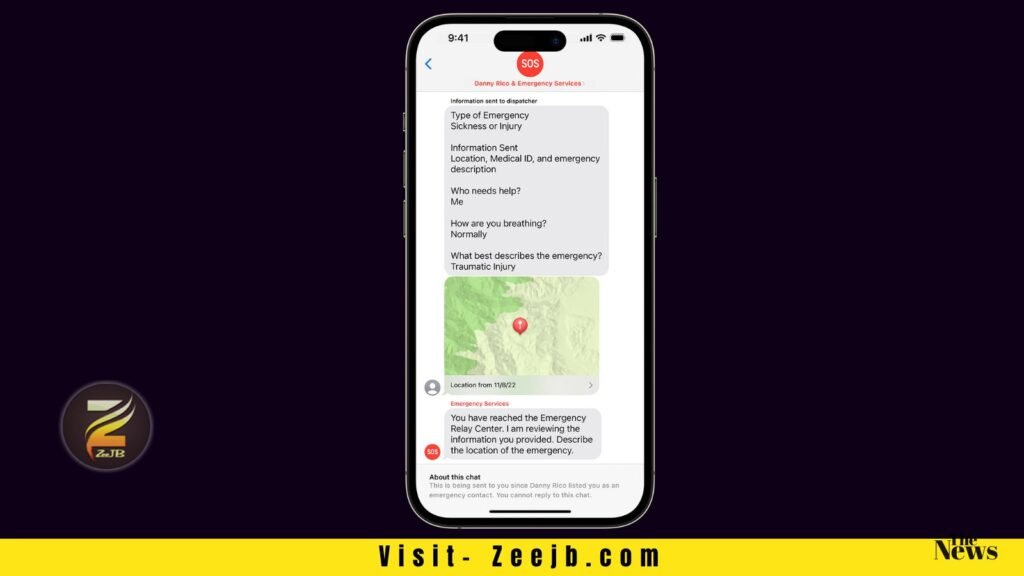 When you text with Emergency SOS via satellite, your communications are encrypted and decoded by Apple before being sent to the appropriate emergency services dispatcher or emergency relay center. Your communications may be kept by emergency services and the relay provider in order to enhance their services and to comply with relevant regulations.
When you utilize Emergency SOS via satellite, your position will be shared with Apple and its partners in order to route your text messages to a local emergency services organization and to help responders in contacting you.
Locations provided through satellite in Find My are delivered in an end-to-end encrypted format that Apple cannot access.
iOS jailbreak tools and solutions
The most famous jailbreak solutions are,
jailbreak tools