(Last Updated On: 5th January 2023)
TrollTools iOS App Store Review: The permasigned Theming Tools for iOS 14.0 – 15.1.1(15.5b4) on iPhone, iPad, and iPod Touch devices.
Are you worried about the jailbreak of iOS 15 – iOS 15.1.1? Do you need a permanent solution for customizing the iPhone home screen, want themes, custom passcode buttons, badge customization, & more…? Just be calm! There will be no more worries in the future!!
All you have to do is install TrollTools on your device. TrollTool uses a CoreTrust bypass developed by Linus Henze and it supports all iOS devices running 14.0 up to 14.8.1 and iOS 15 up to 15.1.1.
Table of Contents
Latest Update:

TrollTools 3.0 Released
=>> UI Overhaul
=>> Custom sizes for passcode keys
=>> Importing and exporting passcode keys
=>> Calculator error message customizer
=>> Carrier changer (may not work depending on carrier)
=>> Lock Screen footnote changer
=>> New experimental features
Download IPA

TrollTools 2.1.2 Released

=>> Bring back automatic Icon Cache Rebuild, as users who experience issues with it can still refresh using TrollHelper (GTA Car Tracker, Tips etc.)
Download IPA

TrollTools: Permasigned iPhone Customiser App Review:
TrollTool is an iOS application that enables you to customize your iPhone/iPad Home Screen, Badge customization, Customize Passcode screen buttons, and once you installed it through TrollStore you can use it forever.
TrollTool was developed by @sourcelocation, Now it is possible to change and customize your iPhone home screen without jailbreaking.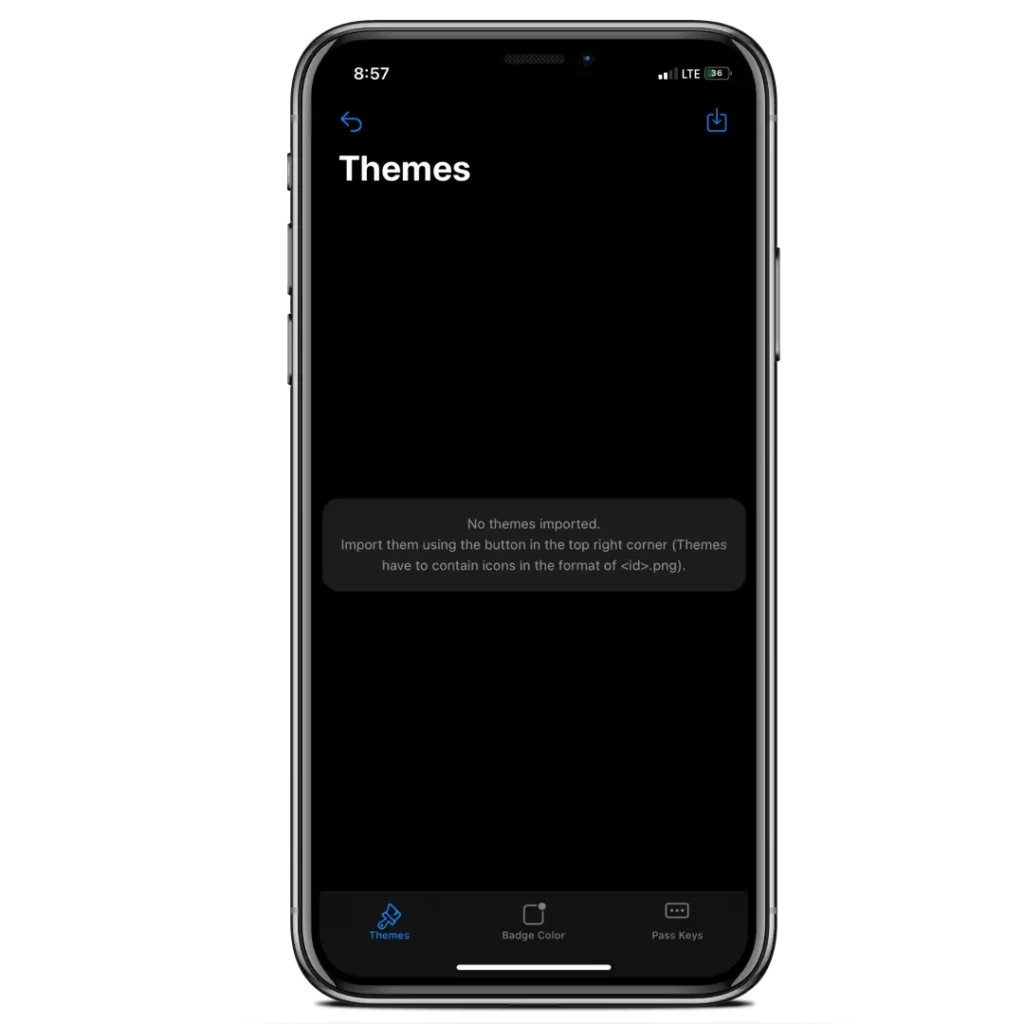 Suggested reading =>> Best iOS 15.1 – iOS 16 TrollStore Alternative
Let's go deep into the tool and explore its features, advantages, and disadvantages!!
TrollTools Compatible iOS/iPadOS versions:
Supported iOS versions:
iOS 15.5, 15.4.1, 15.4
iOS 15.1.1, 15.1, 15.0.2 , 15.0.1, 15
iOS 14.8.1, 14.8
iOS 14.7.1, iOS 14.7
iOS 14.6, 14.5.1, 14.5
iOS 14.4.2, 14.4.1, 14.4, 14.3, 14.2, 14.0.1, 14.1, 14
Unsupported iOS versions:
iOS 16
iOS 15.6.1, 15.6
iOS 15.3.1, 15.3
iOS 15.2.1, 15.2
iOS 13.7, 13.6.1, 13.6
iOS 13.5.5, 13.5.1, 13.5
iOS 13.4.1, 13.4, 13.3.1, 13.3
iOS 13.2.3, 13.2.2, 13.2
iOS 13.1.3, 13.1.2, 13.1.1, 13
TrollTools Compatible iPhone/iPad Models:
Supported iPhone Models:
iPhone 12 Mini, iPhone 12, iPhone 12 and iPhone 12 Pro Max, iPhone11, iPhone 11 pro, iPhone 11 pro max, iPhone XS, XS Max, XR, iPhone X, iPhone 8, iPhone 8 Plus, iPhone 7, iPhone 7 Plus, iPhone 6s, iPhone 6s Plus, iPhone 6, iPhone 6 Plus, iPhone SE.
Supported iPad Models:
iPad Pro 12.9-inch (3rd, 4th & 5th generation), iPad Pro 11-inch (1st, 2nd & 3rd generation), iPad Air (4th generation),
iPad Pro 12.9-inch (1st and 2nd generations), iPad Pro 10.5-inch & 9.7-inch, iPad Air (3rd generations), iPad Air 2, iPad (5th, 6th, 7th & 8th generations), iPad mini (5th generation), iPad mini 4.
Download TrollTools
You can use the below download link to get TrollTools IPA, .deb, and Source codes.
Install TrollTool
There are many methods for installing TrollTools on your iPhone/iPad. The link below will help you in installing it online.
TrollTool Installation Status: 05/01/2023
Link 01 – 100% working possibility
Link 02 – 100% working possibility
Link 03 – Revoked
Link 04 – 50% working possibility
Link 05 – 50% working possibility
iOS 15 - iOS 15.7 Jailbreak Released - Palera1n Jailbreak How to install guide
Install Through TrollStore
TrollTools IPA files can be installed using the latest version of TrollStore. For some other applications, SIdeLoaders may not be able to install the TrollTools IPA file due to a system problem. However, you can try the following methods.
Step 01: Download and install TrollStore IPA Permanent Sideloader.
Step 02: Download the TrollTools .iPA file.
Step 03: Open the Downloaded TrollToolz iPA file through the TrollStore application.
Step 04: Tap on the Install button, then it will install on your iPhone/iPad.
Step 05: Open TrollTool and Enjoy!
TrollTools Best Alternative – Blizzardboard for iOS 14 – iOS 16.2
Install through EsignPatch
Apple has sometimes revoked the download URLs listed above, but don't worry, you can still install TrollTool using the Esign Patcher.
If you are new to the esign patch, you may learn how to install the esign app here.
If this Esign Patch method does not work for you, you may try another method. You may find them by scrolling down the page.
Jump to other installation methods
Further reading =>> iOS 16 Jailbreak Released?
Important Facts To Know About TrollTools.
Some Cool facts about TrollTools++ iOS AppStore are listed below for your reference.
Compatible With many iPhone & iOS Models: It supports a wide range of iOS versions and iPhone models, including the upcoming iPhone 13, the iPhone 12, the iPhone 11, and a lot more.
Supports many Cydia themes.
Easy uninstall function.
No 7 days app resign.
Best #4 Methods to Install TrollTool
In the section below, we will go through the various options for downloading and installing the TrollTools app. Pay close attention to the instructions.
#01) Install through Sideloadly
Sideloadly is a great alternative to Cydia Impactor. With this program, you'll be able to sign and resign IPA files using your Windows or Mac computer.
Step #01: Download & Install Sideloadly Tool to your PC/MAC.
Step #02: Configure Sideloadly with your iCloud Details, then connect your iPhone/iPad in to the PC.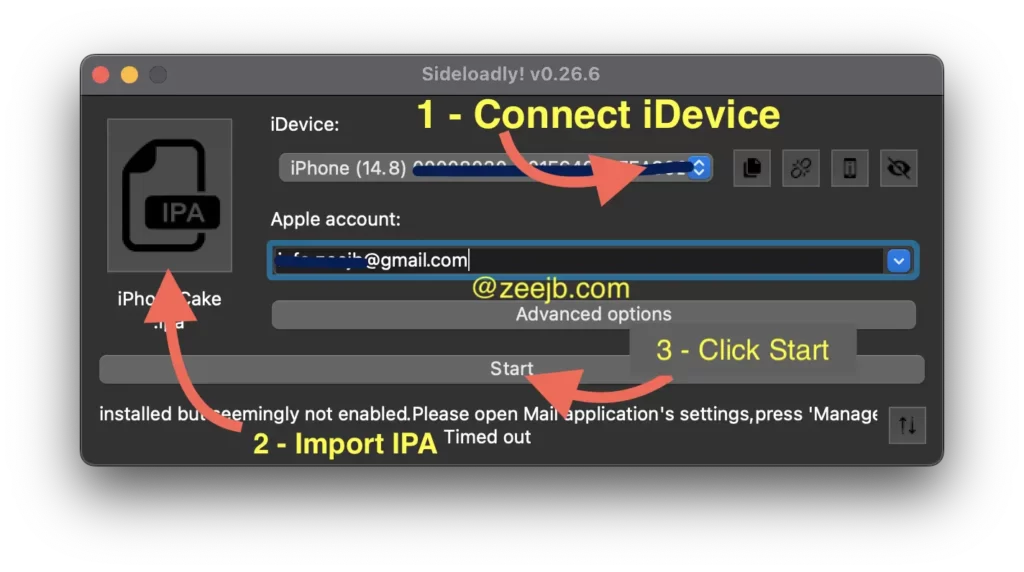 Step #03: Import the TrollTool IPA file then Start Signing the app. You can download the TrollTools IPA file using the below button.
Step #04: Once installation is done, navigate your iPhone App Library (To find it, simply swipe all the way to the very last, rightmost page of your iPhone's home screen)
Step #05: Search "TrollTool" then open it. Now you can import Cydia Sileo themes, and customize iPhone/iPad Homescreen and Blocks.
Recommended reading =>> iOS 16 Jailbreak
#02) Install through Kekuk Store
If you use Kekuk iOS Store to install T-Store you don't need a computer.
Step 01: Visit the Kekuk iOS Store by clicking on the link below.
https://kekuk.com/app
Step 02: Navigate to the "Search" tab then find "TrollTools".
Step 03: Tap on the "Get" button.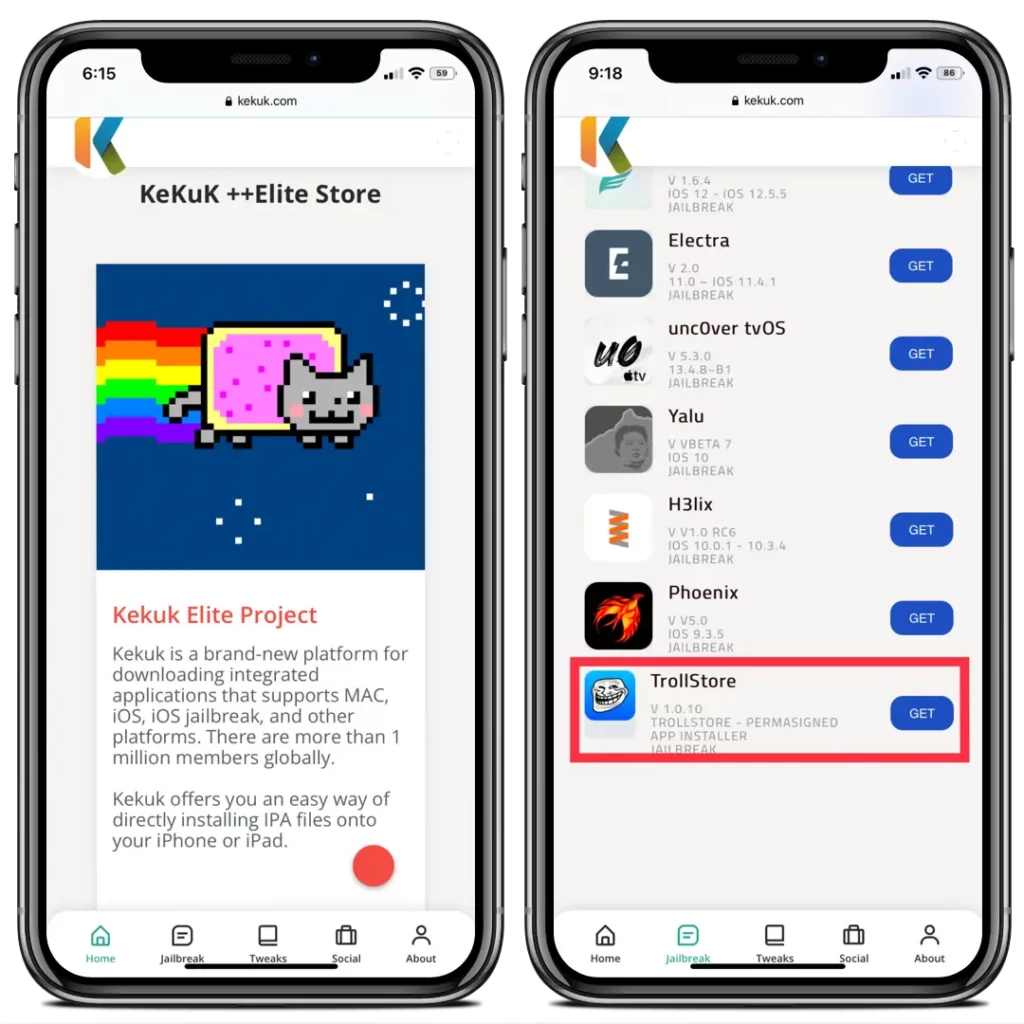 Step 04: Now that the installation dialog has shown, click the button that says "Install" to continue.
Step 05: Return to the home screen to see that the "T-Tools" has been successfully installed.
#03) How to install TrollTools on iOS 14 – Filza
IF the Filza file manager is compatible with your device, then you will be able to install the trall-Toolz with Filza or Plank Filza.
Recommended reading =>> How to install Filza iOS File Manager?
The troll-Store app requires a jailbroken device in order to be installed on devices running iOS 14. It is expected that a future upgrade will provide you the ability to install the permanent IPA installer on stock iOS 14.
Recommended reading =>> iOS 14 Jailbreak
Step #1 – Download and install Filza File Manager
Step #2 – Download TrollTools .IPA file
Step #3 – Download and install the IPA file using Filza
Step #4 – You may either respring your iPhone or run the uicache command.
Step #5 – Launch the TrollToolsz app by tapping it from the Home Screen.
You may also like to read :
=>> Get free Apple certificates for Esign/Magic Sign
=>> Download and install unc0ver jailbreak online
#04) Install TrollTools [iOS 14] – iCloud Shortcut – Through TrollStore
To install the TrollTools app via Shortcut app, first, you need to install TrollStore on your Device With the Siri shortcut, you can install tr0llstore without a PC.
Step #01: Install the Siri shortcut.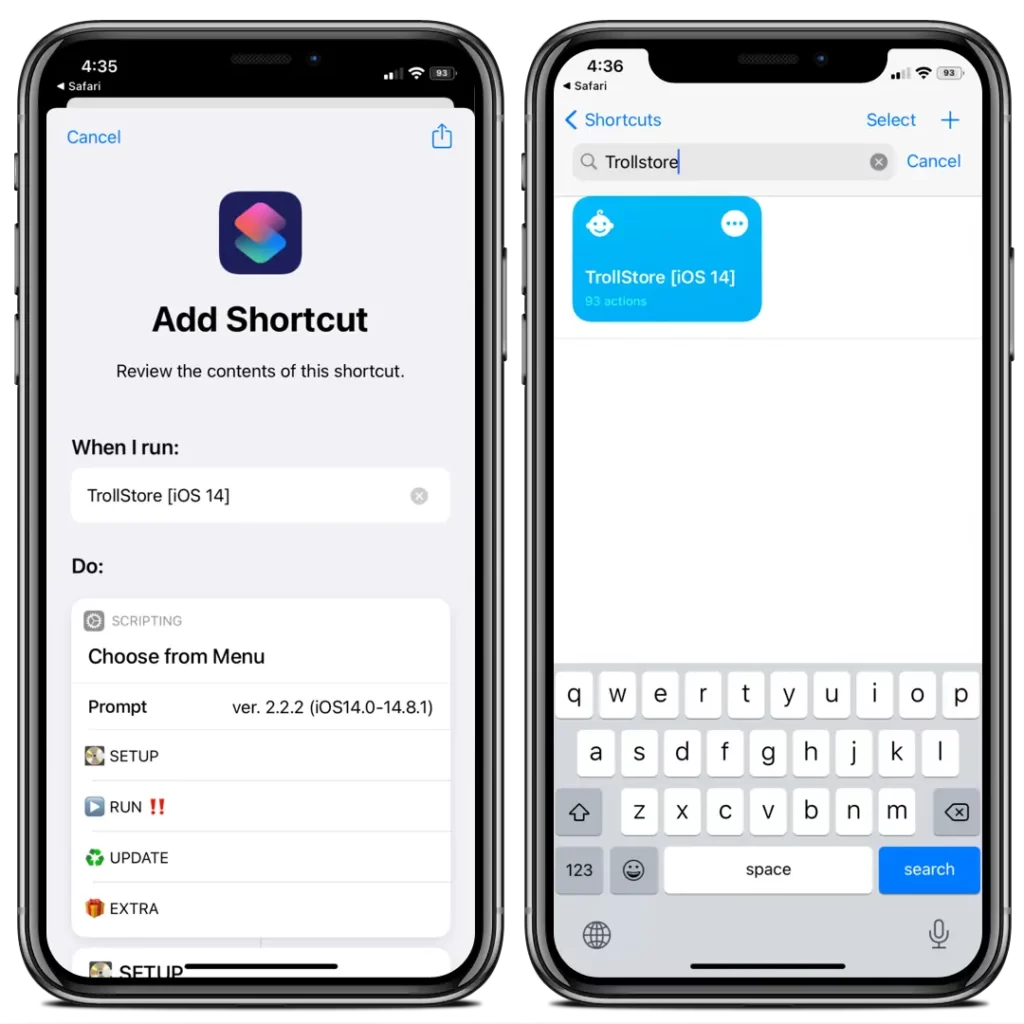 Step #02: Go to iPhone/iPad shortcut app
Step #03: Run Troll Shortcut, then check the home screen for the troll-store app.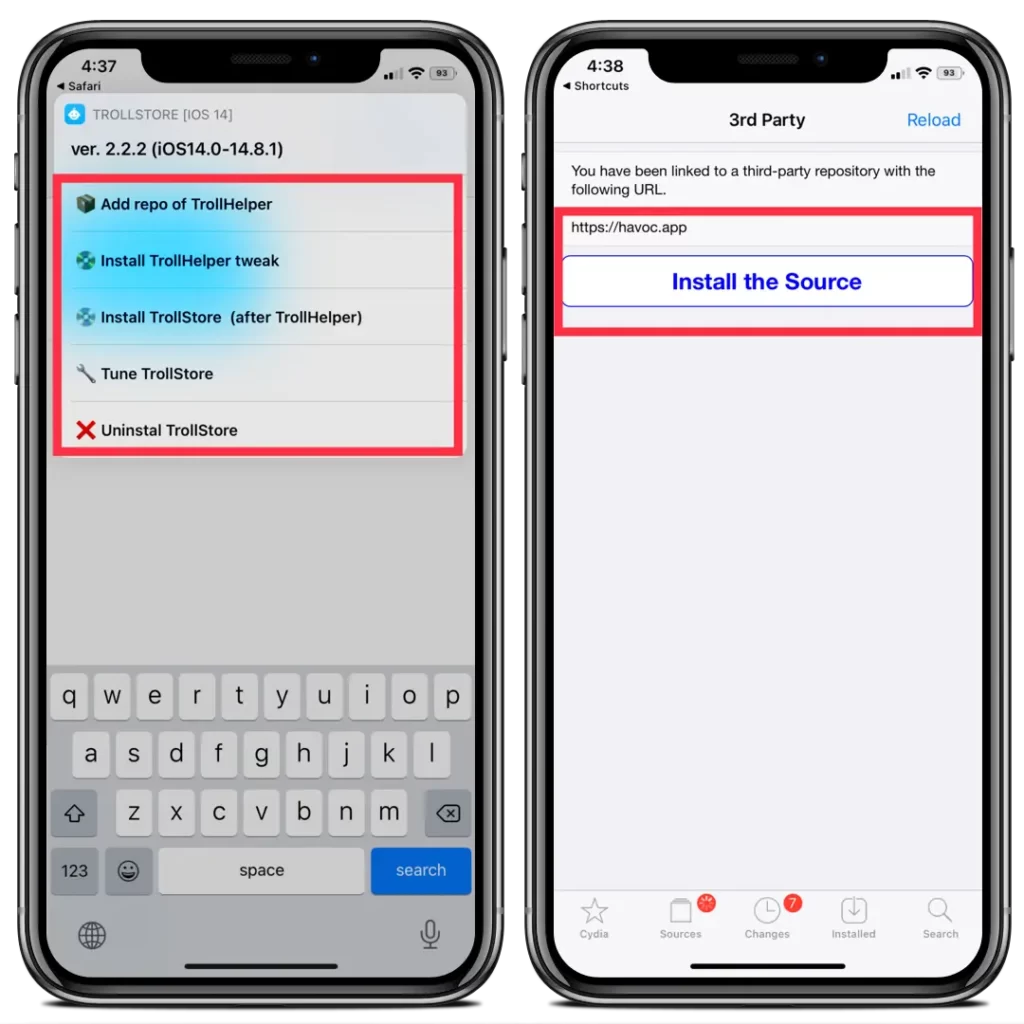 Step #04: Now download and share TrollTools.TIPA file through the TrollStore app.
Step #06: TrollStore will automatically install the.TIPA file, so now you can open TrollToolz from iPhone HomeScreen.
How to get TrollTools online?
Below we have included all available and reliable websites to get Troll Tool without a PC.
Cripzi jailbreak – troll-Tools online installation
Cripzi is the world's best jailbreak alternative app. You can get amazing tweaks, repos, hacked games, and 1000+ Jailbreak apps, etc. now you can download an online t-store from the cripzi application.
Step 1 – Go to the Cripzi jailbreak page and install the Cripzi jailbreak. (please use the below button)
Step 2 – Go to the device setting and trust the profile.
Step 3 – Open the cripzi app and tap the tr0llst0re icon. ((Please note – if the free certificate is revoked, you cannot download troll-st0re successfully, please get the cripzi pro application)
Step 4 -go to device setting>general>profile management and trust the profile.
Step 5 – Enjoy the application.
How to update TrollToolz
The most recent TrollTool may be found in our IPA library; just open your safari browser and go to the following URL to get the TrollTools IPA file. then import it into trollStore once again
https://ipa.zeejb.com
TIPA – TrollStore IPA Files
TIPA is a renamed IPA file extension (such as unc0ver.TIPA) that can be used to transfer standard IPA files using Apple AirDrop.TIPA is a renamed IPA file extension (such as unc0ver.TIPA) that can be used to transfer standard IPA files using Apple AirDrop.
After you send the TIPA file via AirDrop, the file will be automatically installed by the TrollStore app.
Development Progress:
TrollTools v2.2
New UI and upcoming functions(Development)
TrollTools author @sourceloc recently tweeted about the development process and the upcoming TollTools v 2.2 user interface. Furthermore, he is looking for suggestions for improvements from the community.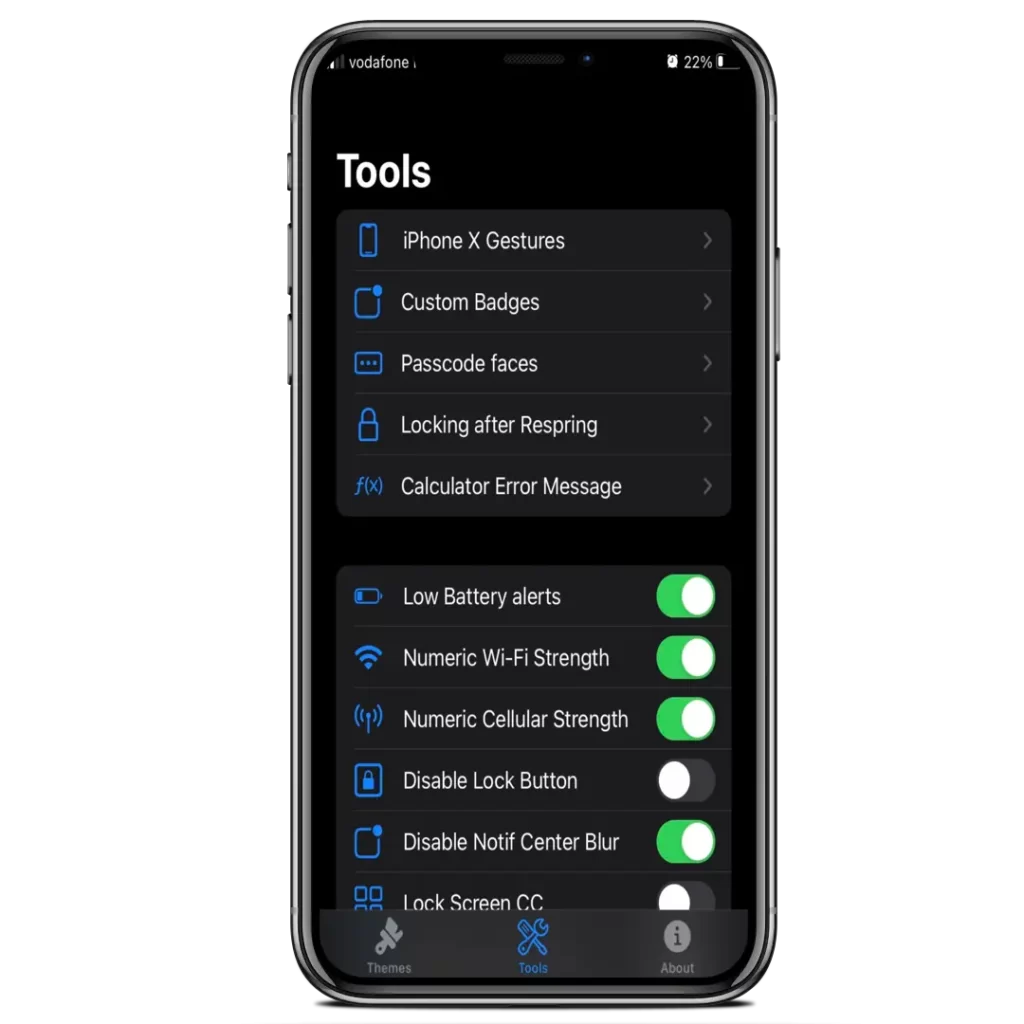 Alternative Icons
Faster theme selection, as well as an ", Apply changes" button
Gradient Badges
Faster apply in some cases
Passcode buttons now have the correct sizes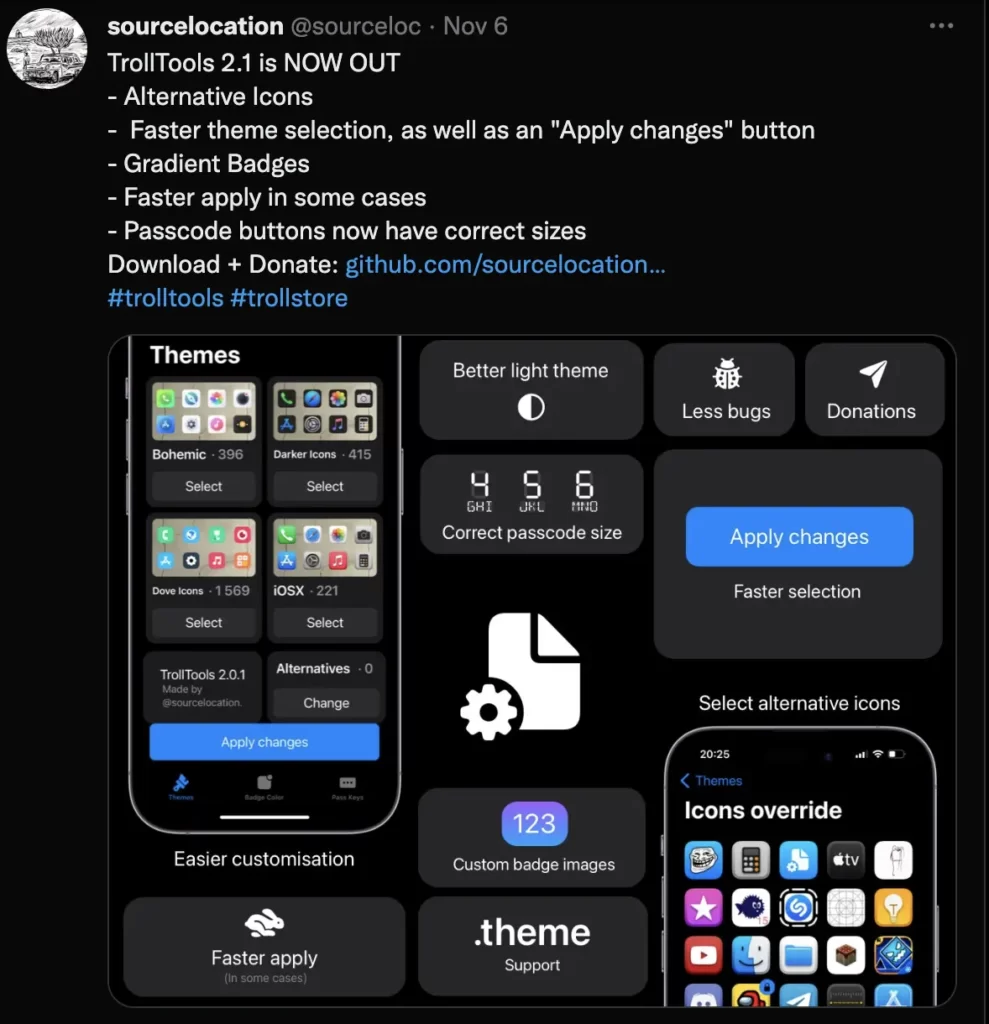 Old Versions:
v2.1.1
=>> Apply changes button no longer covers content while selecting alternative icons
=>> Fixed an issue related to duplicate icons inside a theme
=>> Removed auto cache rebuild, because it was buggy for some users
v2.1
=>> Alternative Icons
=>> Faster theme selection, as well as an ", Apply changes" button
=>> Gradient Badges
=>> Faster apply in some cases
=>> Passcode buttons now have correct sizes (there's a button to change big/small sizes)
v2.0.1
=>> After applying themes, TrollTools will now automatically rebuild Icon Cache
=>> Sideloaded TrollStore apps can now be themed
v2.0
=>> No more WebClips! Everyone hated them, now they are almost gone.
=>> System apps can't be edited on iOS 15, so only for them, WebClips are generated.
=>> Faster and safer than Mugunghwa! Measured by multiple people, TrollTools applies themes around 25% faster and is considered MUCH safer. A lot of safety checks have been implemented to ensure the safety of your device.
=>> Added helpful error messages and alerts to make the app more predictable.
=>> No source code for now so that Mug doesn't copy from me :trollface:
v1.2
=>> Fixed a LOT of bugs
=>> New method of installing themes (a much simpler one)
v1.1.1
=>> iOS 14 support
=>> Added support for themes which are just plain folders with icons
=>> Added support for .deb files (they will import all themes, and delete unnecessary ones)
Badge color:
v1.0
=>> Initial release
TrollTool Issues
[Bug] Passcode icons have no transparency
Please try the latest update.