(Last Updated On: 18th September 2021)
Apple's confirmed an iOS 12.3 update and also the software is in beta ahead of the official release for iPhone, iPod, and iPod touch.
Mainly there are five things to know about ios 12.3 Update.
iOS 12.3 Beta
If you don't want to wait for the official version of iOS 12.3 to roll out you don't have to.
The Beta Software Program is free to anyone with a working Apple ID.
The iOS 12. beta is compatible with every device capable of running iOS 12 which includes the iPhone 5s, iPhone X iPad Air 2 and many others.
Before you download the iOS 12.3 beta remember that pre-release software is typically plagued with bugs and performance issues. These issues could impact the performance of your core apps, your device's battery life, and its overall speed.
You should be able to fix some of these issues on your own, but some bugs and performance problems will require a fix from Apple.
Apple is currently on iOS 12.3 beta 3 and we expect a few more betas in the weeks ahead.
iOS 12.3 Release Date
Apple hasn't confirmed an official iOS 12.3 release date or release window but there's a good chance it arrives next month ahead of WWDC.
At its March event, Apple said it would roll out a software update with upgrades for the Apple TV application in May. These upgrades are on board the iOS 12.3 beta which means it will probably arrive some time next month.
Apple's next big media event will likely be its WWDC 2019 keynote in early June which means we probably won't get an iOS 12.3 release date announcement ahead of time.
iOS 12.3 Release Time
We don't have the official iOS 12.3 release date just yet, but we know exactly when Apple will roll the software out on release day.
The iOS 12.3 update will likely arrive around 10 AM Pacific whenever Apple chooses to release it.
Apple will also release iOS 12.3 beta updates for developers, and those in the Beta Software Program, in and around 10 AM Pacific. The company typically releases new beta updates every 1-2 weeks.
Here's what you can expect from the iOS 12.3 release time in the United States and countries around the world:
Eastern – 1 PM
Central – 12 PM
Mountain – 11 AM
London – 6 PM
Moscow – 9 PM
New Delhi – 10:30 PM
Shanghai – 1 AM
Tokyo – 2 AM
Melbourne – 3 AM
Auckland – 5 AM
Keep this timeline in mind if you plan to install the official version of iOS 12.3 or new iOS 12.3 betas right away.
iOS 12.3 Update: What's New
iOS 12.3 is a milestone upgrade which means it'll come with a nice mix of features, bug fixes, under-the-hood improvements, and security patches.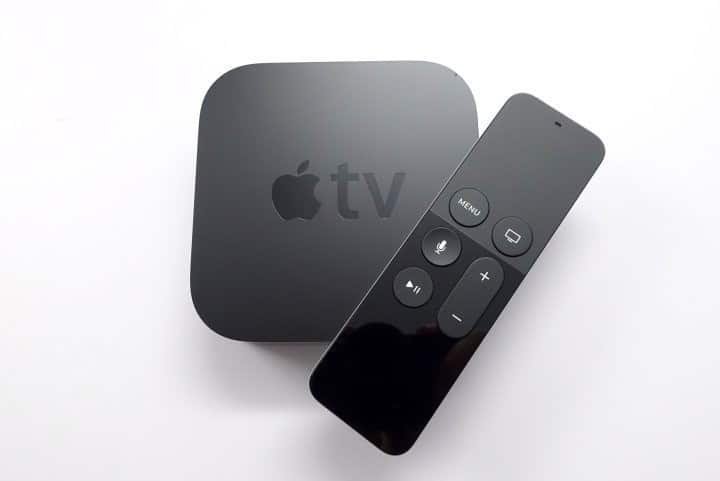 Beta testers have discovered a new TV app icon and several upgrades to the Apple TV application itself.
The update includes new channels, free trials to Epix, Showtime, Smithsonian, Starz, and Tastemade, and a dedicated Kids tab for age-appropriate content.
Apple could choose to add, or subtract, features in future betas, so keep an eye out for changes as we push closer to the official release.
iOS 12.3 Jailbreak
The only way you can jailbreak a device right now is if it's running an older version of iOS 11. Unfortunately, there's no way to downgrade a device from iOS 12 to iOS 11.
Jailbreak developers typically don't burn their exploits on pre-release software, so jailbreak users should avoid the 12.3 betas until we have more information.
4 Reasons Not to Install iOS 12.2 & 9 Reasons You Should
Install iOS 12.2 for Better Security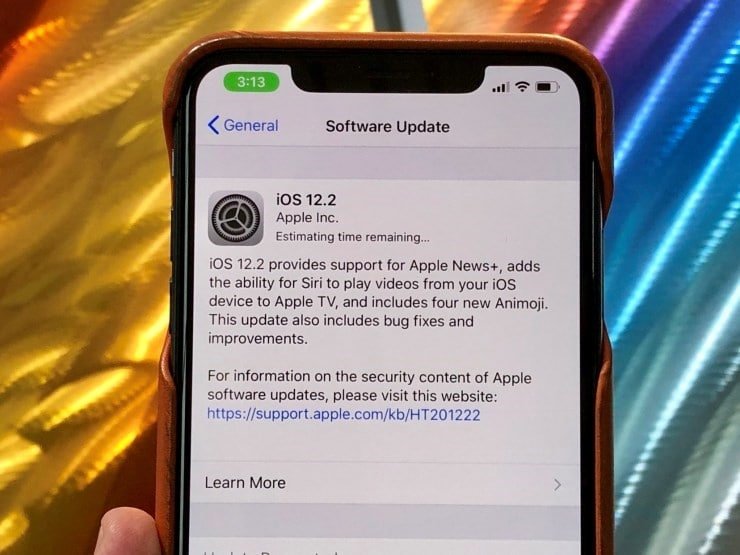 If you value your device's security, you'll want to download iOS 12.2 in the near future because it comes with new security patches.
Apple lists a whopping 41 security patches in its iOS 12.2 security changelog. You can read more about the patches over on the company's website.
If you skipped iOS 12.1.4, you get four important security patches including fixes for a widespread FaceTime eavesdropping bug that lets you call someone via FaceTime and hear the audio coming from their phone before they pick up the phone.
You can read more about these patches on Apple's website.
If you skipped iOS 12.1.3, you get some additional patches with your version of iOS 12.2. They're baked into your upgrade.
Apple lists a grand total of 23 patches onboard iOS 12.1.3 and you can read about all of them over on Apple's website.
If you skipped iOS 12.1.1, you'll probably want to install the iOS 12.2 update on your iPhone, iPad, or iPod touch today.