(Last Updated On: 18th September 2021)
You can find all information about iOS 13.6 Jailbreak, Unc0ver, chimera, checkra1n, odyssey, and Blizard Jailbreak tools, iOS 13.6, iOS 13.6.1, and jailbreak solutions, on this page. By referring to this article you can learn how to jailbreak iOS 13.6 and 13.6.1 without a computer(online).
Also, you can learn how to jailbreak with mac or windows computer by using the most popular checkm8-based checkra1n tool.
just released: online jailbreak iOS 13.6, iOS 13.6.1 to up(Unc0ver / odyssey).

How to jailbreak iOS 13.6?
now released an online jailbreak for iOS 13.6- iOS 13.6.1. so now you can jailbreak iOS 13.6 with the odyssey,checkra1n, and Unc0ver. You can use odyssey and Unc0ver as online jailbreaks. Rootless, Blizzard jailbreak tools are not yet compatible with iOS 13.6. But you can use a jailbreak solution for iOS 13.6 to feel the iOS 13.6 Jailbreak experience.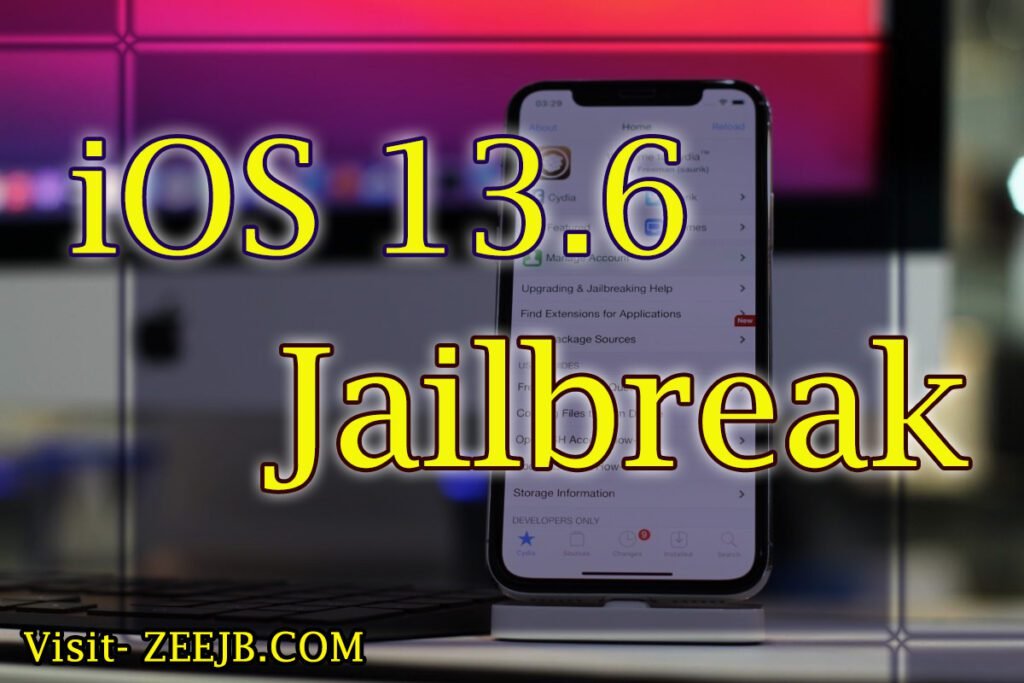 jailbreak updates
Odyssey jailbreak tool is adds support to iOS 13- iOS 13.7 running devices including iOS 13.6, iOS 13.6.1.
iOS 13.6- iOS 13.6.1 with computer
Now you can jailbreak iOS 13.6 running device with Computer. If you have a MAC or Windows PC, you can jailbreak your device with checkra1n tool.
Checkra1n jailbreak
Checkra1n-jailbreak is the most popular computer method jailbreak.Checkrain is supported for iOS 13.6 Jailbreak. The developer of Checkra1n has not yet officially confirmed it. But if you have Mac or Windows PC, you can jailbreak iOS13.6 running devices with checkra1n. let's see how to jailbreak iOS 13.6 with checkrain tool.
How to jailbreak iOS 13.6 with checkra1n?
#step01- download the latest version of the jailbreak tool.
#step 02- after downloaded, grab the downloaded DMG file and drag it into your Applications folder.
#Step03-
some devices get an error saying that the Checkra1n app is not supported by the operating system. when you get an error.
please follow the steps below (point steps). if you do not get an error please skip the point steps.
Launch the System Preferences app
Next, go into the Security & Privacy option.
After, click, Open, and enter your password when prompted.
Run the Checkra1n tool again and it should work normally.
#step04 – After opening the Checkra1n app please connect your iPhone or iPad to your computer.
note- please use an official Apple Lightning cable. otherwise, it is not connected.
#step 05- Next Open the Checkra1n Options, After check the "Allow untested iOS/iPadOS/tvOS versions" option.
Step 06- After checked press back button.
Step 07- Click the Start button in the Checkra1n app then press OK.
Step8- Select Next and follow the screen instructions. it will put your device in DFU mode and will have different steps depending on the device you are trying to jailbreak.
Step9 – After Checkra1n detects DFU mode, jailbreak the device. then the device is rebooted a few times.
Step 10- When the process completed please unplug your device from the computer. open the checkra1n app in your device and press "install Cydia".
– Enjoy the jailbreak –
Jailbreak solutions for iOS 13.6- iOS 13.6.1
Some users will not be able to jailbreak their devices when the new version of iOS is released. Because it takes some time to find new bugs and create exploits.so you need to used jailbreak solutions.
PiKZO jailbreak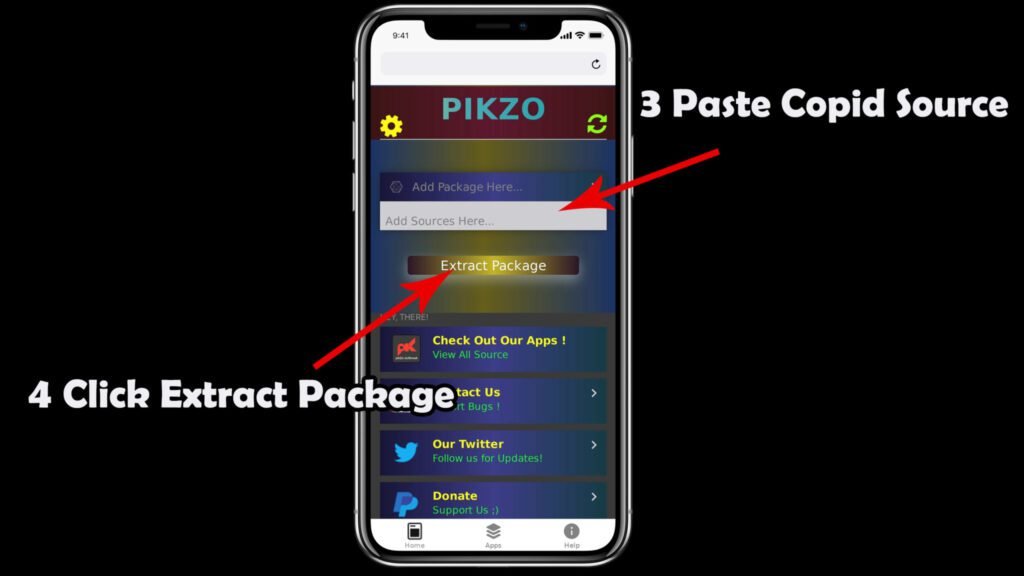 PiKzo is one of the most popular repo extractors for iOS 11- iOS 14, including iOS 13.6. Also, You can install apps, games, tweaks, and other jailbreak repo extractors from PiKZo.it. Compatible with all iOS device models. (iPhone and iPad )
Zeejb app store.
Zeejb AppStore Another jailbreak solution. You can get jailbreak apps, games, wallpapers, awesome jb tweaks, Grammarly app, repo extractors, tweaks, social, utilities, etc. using the Zeeb App Store. It is compatible with iOS 11- iOS 13.6. It now supports iOS 14 and above.
Hexxa plus
hexxaplus is a repo extractor. it is compatible with iOS 13.6, iOS 13.6.1 and higher version.you can get hexxa from zeejb Appstore.
Uo4S Store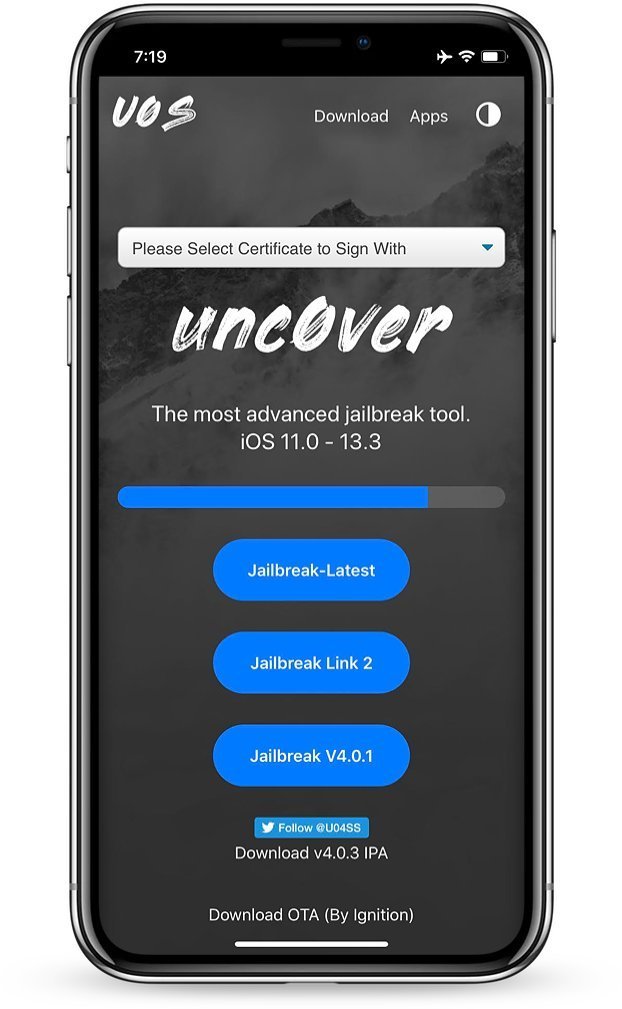 U04S Store provides the ability to install Unc0ver jailbreak for your device. currently uncover jailbreak not support iOS 13.6. but you can use this store to install 1000+ iOS apps, hacked games, themes, tweaks, Cydia apps, Apple TV apps, utilities, e-books, etc.
iOS 13.6- iOS 13.6.1 without computer(Online)
Now you can jailbreak iOS 13.6 and higher versions online.
Odyssey jailbreak
Odyssey-jb is another online jailbreak method. Coolstar is the developer of the Odyssey Jailbreak and also the developer of the Chimera Jailbreak. you can jailbreak iOS 13.6, iOS 13.6.1 to iOS 13.7 running devices with the odyssey tool.
Uncover jailbreak iOS 13.6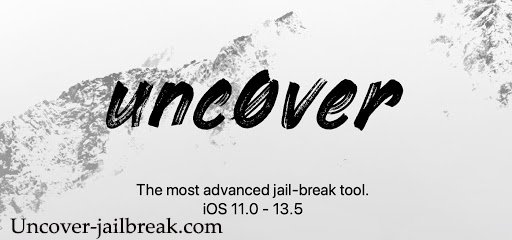 Uncover is an online jailbreak method. Unc0ver Jailbreak developer Pwn20wnd and the team have confirmed that their tool is compatible with iOS 13.6 and iOS 13.6.1 versions. currently, it supported to iOS 11 to iOS 14.3 versions excluding iOS 14.4 and iOS 14.5. Most recently, they released v 6.0.2.
Unc0ver jailbreak unsupported versions
currently, Uncover does not support 14.4, iOS 14.5
Unc0ver jailbreak support devices.
iPad Mini (5th generation)
iPad-Air (2019, 3rd generation)
iPad mini 4, iPad mini 3, iPad mini 2
iPod touch 6G
2nd-gen 12.9-inch iPad Pro, 12.9-inch iPad Pro, 1st-gen 10.5-inch iPad Pro
9.7-inch iPad Pro
iPad Air 2, iPad Air
iPhone 11, iPhone 11 Pro, iPhone 11 Pro Max
iPhoneX, iPhone XS Max, iPhone XR
iPhone8, iPhone 8 Plus
iPhone7, iPhone 7 Plus
iPhone6s, iPhone 6s Plus
iPhone 6, iPhone 6 Plus
iPhone SE
iPhone5s
Oddy Store
Ody store provides the ability to install odyssey jailbreak online to your device. please press the following button and install Oddy store.
---
Thank you for reading our articles. Nearly always, we are willing to help you. Please let us know your suggestions and jailbreak issues. Our team can help solve them.
.
Follow us on twitter(zeejb) for new updates- https://twitter.com/ZeeJailbreak
Like us on Facebook for new updates- https://www.facebook.com/zeejbhub