(Last Updated On: 20th July 2022)
In this tutorial, we covered iOS 13.6 jailbreak, iOS 13.6.1 jailbreak tools & all possible jailbreak methods. Unc0ver,checkra1n guides, Chimera, Odyssey, rootless JB, and all the jailbreak solutions. 100% complete easy jailbreak guide for beginners.

How to jailbreak iOS 13.6 online?
Now you can jailbreak iOS 13.6, iOS 13.6.1 devices online with the Odyssey and Unc0ver Jailbreak Tools. Also, the checkra1n jailbreak tool is now supported with iOS 13 to iOS 14.8 & higher versions. So you can jailbreak your iPhone/iPad with a checkra1n, Unc0ver, or odyssey.
Can I jailbreak iOS 13.6?
Yes, You can jailbreak iOS 13.6 with a checkra1n, odyssey, or Unc0ver Online Tool. Also, checkra1n added support to iOS 13.6.1. You cannot jailbreak iOS 13.6 with rootless or Blizzard Jailbreak tools. you can use iOS 13.6 jailbreak solutions.
Follow us on Twitter for new updates- https://twitter.com/ZeeJailbreak
Quick links:
Checkra1n for iOS 13.6
checkra1n is a hardware bug-based jailbreak. so you need a computer to use this jailbreak tool. The famous YouTuber RAY (Special Action Vlog) confirmed that the checkra1n tool compatible with iOS 13.6.1. And he will install Cydia on iOS 13.6.1 device.
Video guide iOS 13.6- iOS 13.6.1
You can now jailbreak your device with checkra1n using 3Utool. Please follow the video instructions to jailbreak devices running iOS 13.6- iOS 13.6.1.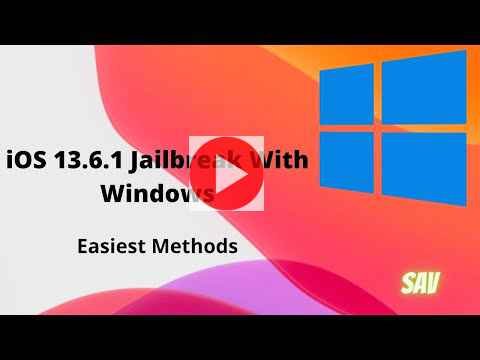 Odyssey jailbreak
Odyssey Jailbreak is another online jailbreak tool. Currently, this tool supports iOS 13 to iOS 13.7 versions including iOS 13.6. Coolstar, the developer of the Odyssey tool has confirmed that their tool is working for iOS 13.6.1 and higher. You can install the latest version of Odyssey from Oddy Store.
Oddy Store
The Oddy Store primarily offers the ability to install Odyssey jailbreaks. It also provides many iOS apps, games, awesome tweaks, ebooks, and more. The Oddy Store is compatible with all iOS device models.
Unc0ver for iOS 13.6
The team leader of unc0ver jailbreak Pwn20wnd recently confirmed that the unc0ver jailbreak tool v6.1.1 supports with iOS 13.6 beta version. furthermore, the unc0ver jailbreak tool is compatible with iOS 11 to iOS 14.3 beta versions.
The new kernel exploits for Jailbreak of IOS 13.6 and iOS 13.6 is achieved by hacker 08Tc3wBB.
he plans to share iOS 13.7 exploit with the Unc0ver developer and team.
unc0ver v5.2.0 released with fixing the logic bug in disable auto-updates. Also, you can go to unc0ver jailbreak app settings and checked the "Disable auto-update " button to stop your iPhone/iPad automatic updates. Because auto-update disable option not work properly in earlier versions of the unc0ver jailbreak app.
Explore more about – iOS 13.3 to iOS 13.5.5 Jailbreak
Uncover jailbreak is supports iOS 11- iOS 14.3 excluding IOS 14.4 and higher versions.
iOS 13.6 Online Jailbreak Solutions
Jailbreak solutions allow you to install Jailbreak apps and third-party apps on your device.Mainly there are 4 jailbreak solutions. They are,
PiKZO Jailbreak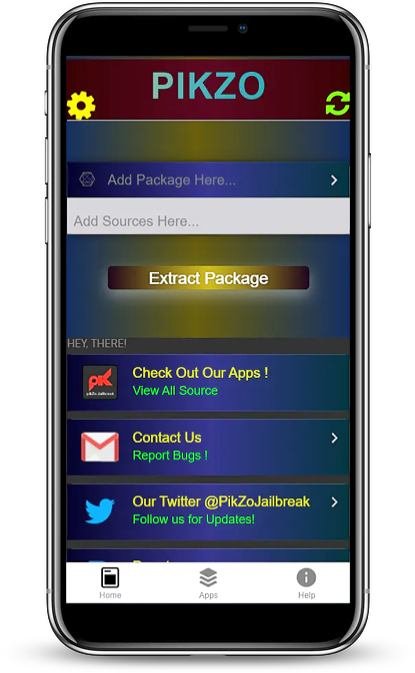 Pikzo is the most popular jailbreak repo extractor, earlier repo tool works on iOS 11 – iOS13.5 devices, But now the PikZo jb team released a new version of the repo tool with adding support to iOS 13.6, iOS13.6.1, and beta versions. it will compatible with all iPhones/ iPads including A12, A13 & A14 chips.
Zeejb AppStore
Zee AppStore is the best solution for iOS 13.6 – iOS 13.6.1. Zee team working hard with new development and they will provide you to get awesome Cydia tweaks, ++apps, games, icon customizations, jailbreak repos, utilities, and 1000+ apps like Shopify, Instagram.
Zee's team confirmed that the tool is compatible with iOS 13.6 and iOS 13.6.1. With Zeejb Application Store you can get Pikzo repo extractor, Ziyu, Hexxa plus, Bregxy, and many more jailbreak solutions and repo extractors.
Hexxa plus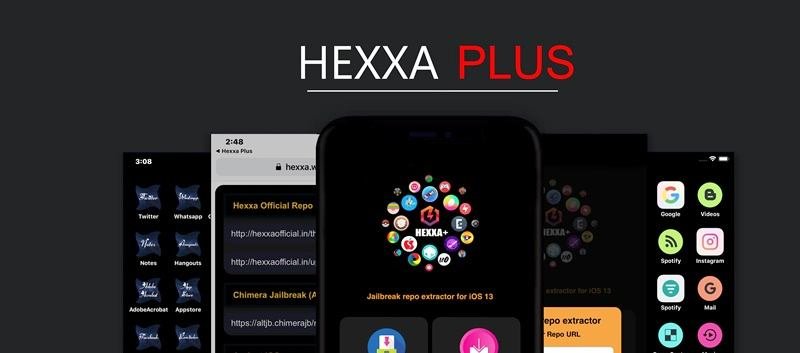 Hexxa is another jailbreak repo extractor. You can install games, tweaks, and jailbreak apps with Hexxa.it is supported with iOS 12- iOS 13.6. By click on the below button, you can get Hexxa extractor through the zeejb Application store.
UO4S Store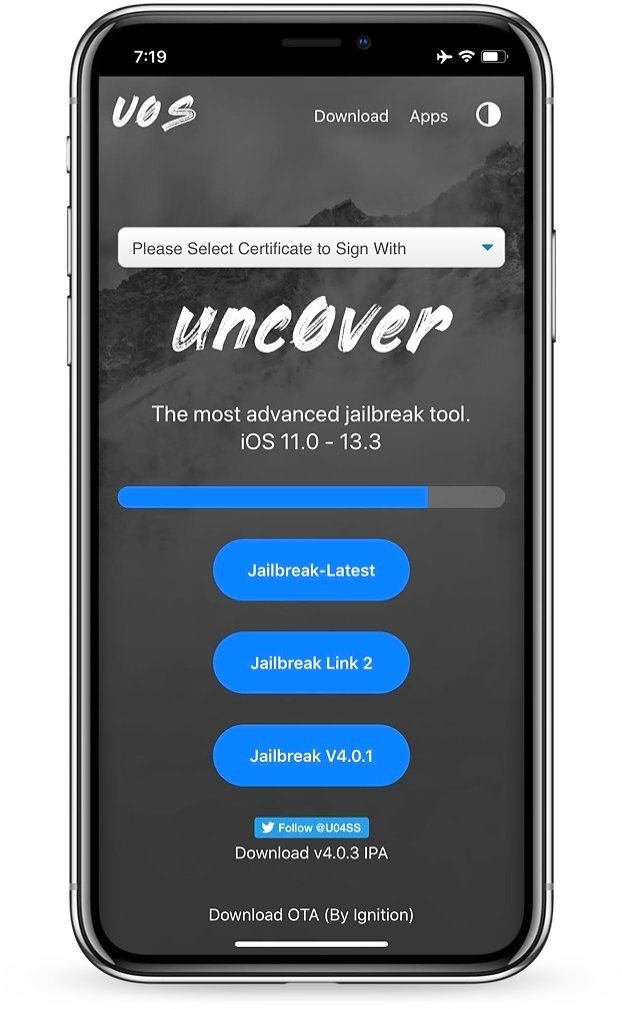 The U04S Store is the only development where you can install the unc0ver Jailbreak app without revoked issues and without using a computer. now it is compatible with iOS 13.6 and higher versions. you can use U04S Store to install, tweak, Cydia apps, games, and many more jailbreak apps.
Chimera Jailbreak for iOS13.6
Also, the chimera tool is not supported yet with iOS 13.6 and beta versions. chimera tool compatible with only iOS 12 — 12.2 and 12.4Also chimera jailbreak support with A12 devices, including iPhone Xs, iPhone Xr, and the newest iPads.
Explorer More about Chimera jailbreak
iOS 13.6 beta
Apple has released the new beta version of iOS 13.6 beta 2 for all iPhones and iPads. The new version of iOS 13.6 beta 2 can be downloaded from Apple Developer Center, and also you can get it from the below button.
Configuration Profiles for beta-version
watchOS 6.2.8 beta
tvOS 13.4.8 beta
*Get beta profiles from apple's website.
The new kernel exploits for Jailbreak of IOS 13.6.1 are achieved by hacker 08Tc3wBB. the hacker says that his new exploit method uses custom kernel read/write primitives and bypasses the earlier tfp0 completely.
You may also like :