(Last Updated On: 8th July 2022)
After jailbreaking your iPhone, Cydia tweaks are the easiest way to unlock the endless possibilities of customization features for yourself. Cydia is a famous third-party app. people using it to hacked games and applications for free.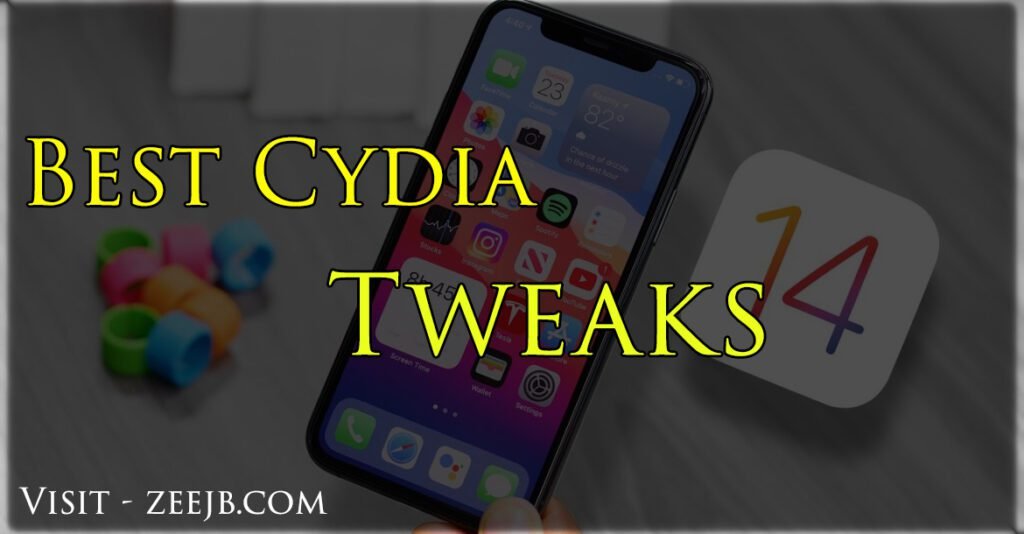 Updates- iOS 16 beta was just released to the public. read more>>>
Best Cydia Tweaks For iOS 12
1. iCleaner Pro
Most people will argue that this is a normal application that is used for clearing the storage space of the iOS device.
2. Smart LPM
Smart LPM is a tool which stands for low power mode.
Although the battery is very low, it helps to retain the battery of the device. This tool uses different types of features and make sure that the device does not lose battery fast.
3. Preference Organizer
This Cydia tweak allows you to customize your device's home screen as you wish. now you can use this application for organizing all the apps on the home screen and can segregate the setting apps and tweaks.
4. Ultra Sound
Ultrasound is one of the amazing tweaks that help users to change the sound quality of iPhones, and iPad.The customized sound quality seems to be much better than the basic version. so, we recommend users to install ultrasound tweak.
5. Boxy 3 Tweak
This is a must-have tool for those who like to customize the themed device. This tool will help you to customize the springboard icons. There are many new types of icons that can be used in this app.
6. Power Selector
This is a tool that has all the functions of a power button listed under a single menu. With this amazing Cydia tweak users can restart, power off, remove RAM, and increase space.
7. Safari Plus
This is a tool that will improve the usability of the Safari Browser.
You can customize the settings in Safari and feed them with special guides. For example, users can select the Data Removal option whenever you close the Safari browser. Moreover, they can enable full-screen scrolling when browsing the Internet.
8. Notifica
Notifica is an amazing tweak tool.
It helps to customize the complete notification menu on the iOS device. You can edit the notification banner and plan as you wish.
This includes a change in the shape, color, size, and other features of the banner that appears when a new notification arrives.
9. Appcon
This is a great customization tool that helps users customize the icons on the home screen. It allows users to add specific images from the library to the icons.
10. Barmoji
This is the final addition to the best Cydia tweaks for iOS 12.
Barmoji is a simple tool that adds an emotional bar to an existing keyboard. You no longer have to change the keyboard to access the emoji.
Uncover jailbreak:cydia tweaks
Uncover is a online jailbreak tool. you can use this tool to jailbreak your device easily.
more about Unc0ver jailbreak>>>
Checkra1n jailbreak tweaks for iOS 12
BatteryPercentX
Shuffle Tweak For iOS
Smooth Cursor
Nice Notes
Flame Jailbreak for iOS 13
SmartLPM(Smart Low Power Mode)
HomeGesture
ColorBadges
CleanHomeScreen for iOS 13
Best jailbreak solutions and tools
You may also like: