(Last Updated On: 17th September 2021)
Download – iOS 12.4 Beta 6, macOS 10.14.6 Beta 4, watchOS 5.3 Beta 5 Released for Developers Testing
---
You can now download iOS 12.4 beta 6, macOS 10.14.6 beta 4 and watchOS 5.3 beta 5 if you are a registered developer.
We're not huge fans of seeing loads of betas over a short period of time. But hey, they're bound to arrive and more of them mean that Apple is really burning the midnight oil in order to keep things nice and smooth for everyone.
To download and update your iPhone to iOS 12.4 beta 6, you'll first need to be a developer or public beta tester with a valid configuration profile.
To install right away,
Download and Install, then follow the prompts.
Make sure you have 50% or more battery and connected to WiFi
---
Related posts
---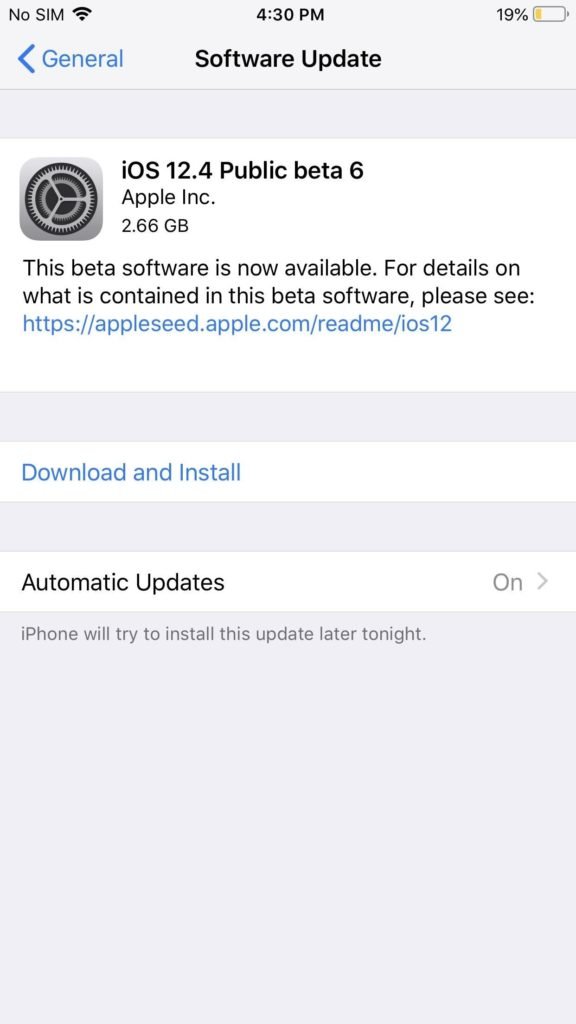 The previous beta version of iOS 12.4 appeared over two weeks ago on June 24th, suggesting a potential Apple Card release sometime in mid to late July. Apple is also running major developer and public beta versions of the iOS 13 software update coming to iPhones later this fall.
Apple typically releases major iPhone software updates in September which should leave us with a July or August release for Apple Card.
While watchOS 5 and macOS 10.14.6 might not sound too exciting but it's iOS 12.4 we are excited about the most. Why? Because it adds support for the long-awaited Apple Card and a few other changes. But obviously, there are going to be loads of other fixes too, including those that lie on the performance and security fronts.
If you are interested, you can try out the newest betas, excluding watchOS 5.3, by going over to beta.apple.com. It's absolutely free, and all it takes is downloading a profile onto your device after which the update will be pushed to you over the air. But remember, you must install the beta on a spare device and take a complete backup of everything in order to keep your data nice and secure.
iOS 12.4 Beta 6 jailbreak status
Developer @iBSparkes has taken to Twitter to show off the achievement, tagging Luca Todesco in the tweet, and including a screenshot showing Cydia in operation along with the necessary device and firmware information.
Most folks in the jailbreak community will likely be familiar with @iBSparkes – formerly known as PyshcoTea – and will definitely be aware of the existence of Luca Todesco, who seems to be the partner-in-crime of many developers who have tasked themselves with making progress in the world of jailbreaking.
This is the same individual that took the opportunity to demonstrate Cydia running on a jailbroken version of Apple's iOS 12.4 firmware just yesterday.
Now, thanks to a little more work and a little more tinkering, that achievement has been upgraded and pushed out into the public domain with a liberated initial version of iOS 13 with Cydia in full view. This is definitely a reason to experience excitement and joy but also a prime time to try and contain that slightly and understand that this demonstration utilizes the very first development preview of iOS 13.
There is no chance whatsoever of this moving into the public domain as Apple would immediately discover the vulnerabilities used and patch it prior to the public release of iOS 13 later this year.
Of course, there is also a chance that Apple could find the vulnerability themselves as part of the iOS 13 progression process, and, therefore, patch the problem without needing to explore the jailbreak's code.
It's for that reason that this will likely be extremely protected for the next few months and the developers will continue to explore each beta release by Apple to see if the vulnerabilities still exist. View image on Twitter
This type of announcement could cause a ton of iOS device owners to want to upgrade to Apple's iOS 13 beta but it really is fruitless as there will be no jailbreak released for those individuals.
This is purely for information and demonstration purposes only at this stage.
The hope here is that Apple continues to progress iOS 13 but doesn't patch the issue exposed to produce this jailbreak, which, in turn, would hopefully leave us in a position whereby iOS 13 could be liberated as close to launch day as possible.
iOS 12.14 beta 6 Jailbreak Solutions
Currently, there is two iOS 13 beta Jailbreak solution available for all the latest iPhones and iPads.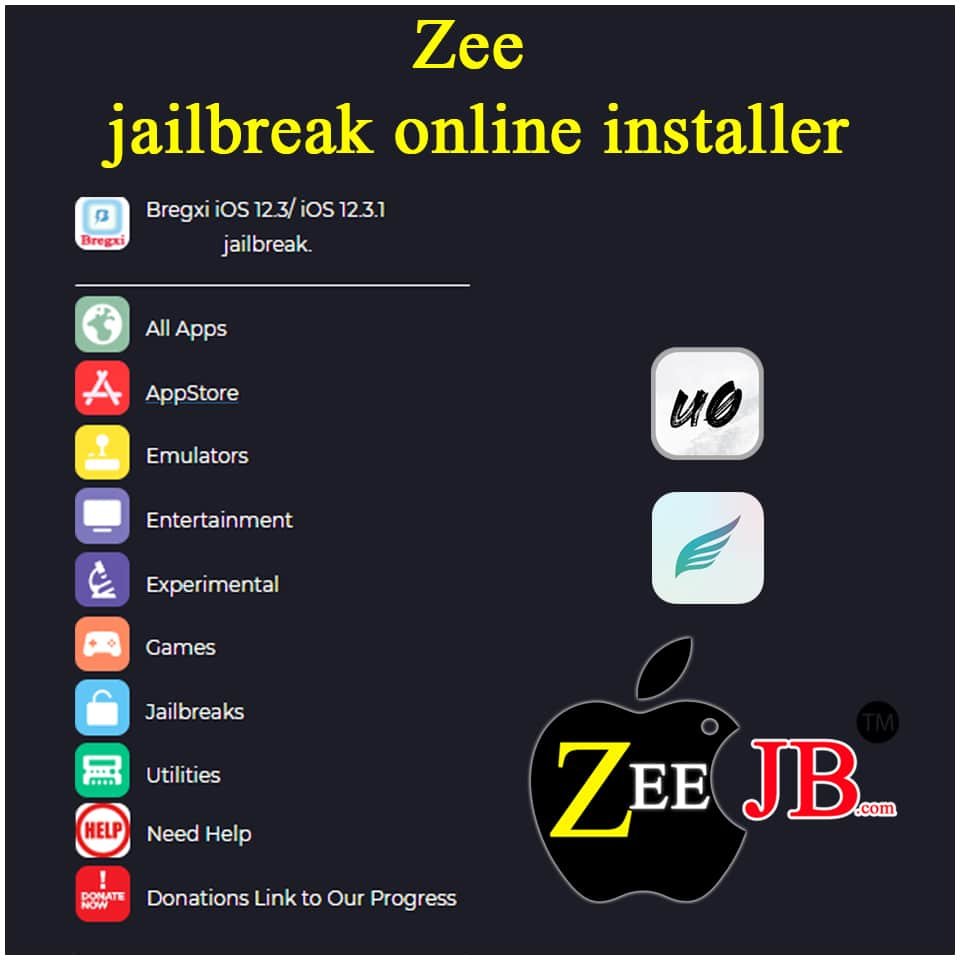 iOS 12 operating system
Apple iOS 12, the current publicly available version of iOS, on June 4, 2018, at the keynote event of the Worldwide Developers Conference. iOS 12 is set to be replaced with iOS 13, which is currently being beta tested, in September 2019.
With iOS 12, Apple doubled down on performance, working from top to bottom to make iPhones and iPads faster and more responsive.
Apple has made improvements on devices both old and new, and iOS 12 has been designed to run on all devices able to run iOS 11.
With Apple's performance improvements, apps launch faster, the keyboard appears faster, and the Camera is quicker to open.
Apple has also optimized the system when it's under load, making iOS devices faster when you need performance the most.
Apple introduced a new customizable Animoji called Memoji, which you can personalize to look like you.
Memoji, Animoji, and other fun effects can be used both in Messages and with FaceTime through the new Effects camera. A Group FaceTime feature lets you video chat with up to 32 people at one time, but requires iOS 12.1.4 or later.


Current Version – iOS 12.4.1
The current version of iOS 12 is iOS 12.4.1, a minor update that was released on August 26. It is a security update that fixed a vulnerability that had allowed an iOS 12.4 jailbreak to be created.
Prior to iOS 12.4.1, Apple released iOS 12.4, a significant update that introduced new functionality and feature improvements.
There's a new iPhone migration feature that allows you to transfer data iPhone to iPhone when setting up a new device. Previously, the only data transfer option worked over iCloud, so this is a more privacy-focused transfer feature that does not involve the cloud.