(Last Updated On: 19th January 2023)
Here is how to get the Smile focus setting on your iPhone: It is quite simple to get; no jailbreaking is required. Smile is an iPhone Focus mode. In iOS 15 and iPadOS 15 or later, Focus lets you stay focused when you need to focus or step away from your device. You can customize focus settings and choose when you want to receive alerts and notifications, and let other people and apps know when you're busy.
How to use focus modes to put a heart, smiley face, fire symbol, and more in your iPhone's status bar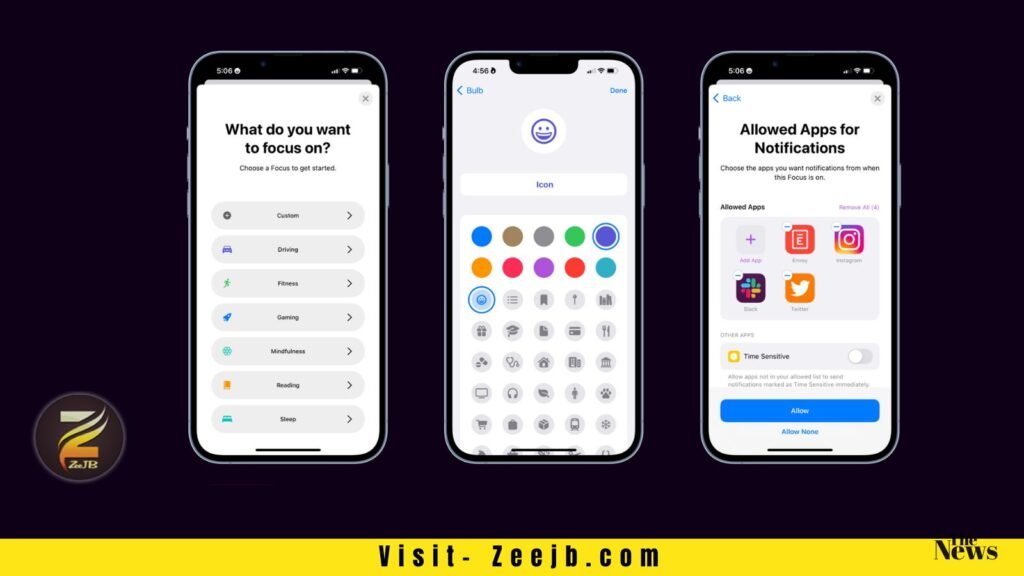 Users are leveraging Apple's new focus modes to place an icon of their choosing in their status bar, which is a new iPhone customization trend. The ability to specify a specific symbol for distinguishing when a given mode is activated is one of the basic characteristics of focus. Focus modes might be difficult to configure, but displaying a colorful symbol in your status bar is rather straightforward.
Check out more about: How to jailbreak iOS 16.3 online? 
To have a customized icon in your status bar, you must have iOS 15 on your iPhone or iPadOS 15 on your iPad. You may choose from over 25 icons, including amusing ones like a happy face, fire sign, light bulb, and paw print.
Here's how to set it up on your own iPhone or iPad:
Step 1 – Launch Options
Step 2 – Scroll down and choose Focus.
Step 3 – Tap the plus sign (+) in the upper right corner.
Step 4 – Select Custom.
Step 5 – Choose your favorite icon.
Step 6 – Name your Focus
Step 7 – Select who may give you alerts (you can choose all of your contacts if you like).
Step 8 – Allow all applications to display alerts to you (this respects your custom notification settings)
Step 9 – Done by tapping
Step 10 – To activate the Focus mode, press the switch.
Please note that when you turn on the focus, your device doesn't get the alert and goes into silent mode.
The symbol you choose should now display next to the clock in your iPhone's status bar. It will disappear briefly if your iPhone needs to notify you that an app is utilizing your current location, so don't be concerned if it does. You may leave this single focus in place and just change the icon in the Settings app on the fly if you choose.
Quick links: jailbreak updates. 
Link your Lock Screen to Focus.
Step 1 - Navigate to Settings > Focus.
Step 2 - Choose the Focus you wish to change, then the Lock Screen.
Step 3 - Create a new Lock Screen, choose an existing Lock Screen, or choose several Lock Screens to link to this Focus.
Step 4 - Select Done.
iOS jailbreak tools and solutions
The most famous jailbreak solutions are,
jailbreak tools